Tiramisu Pavlovas
10-12 people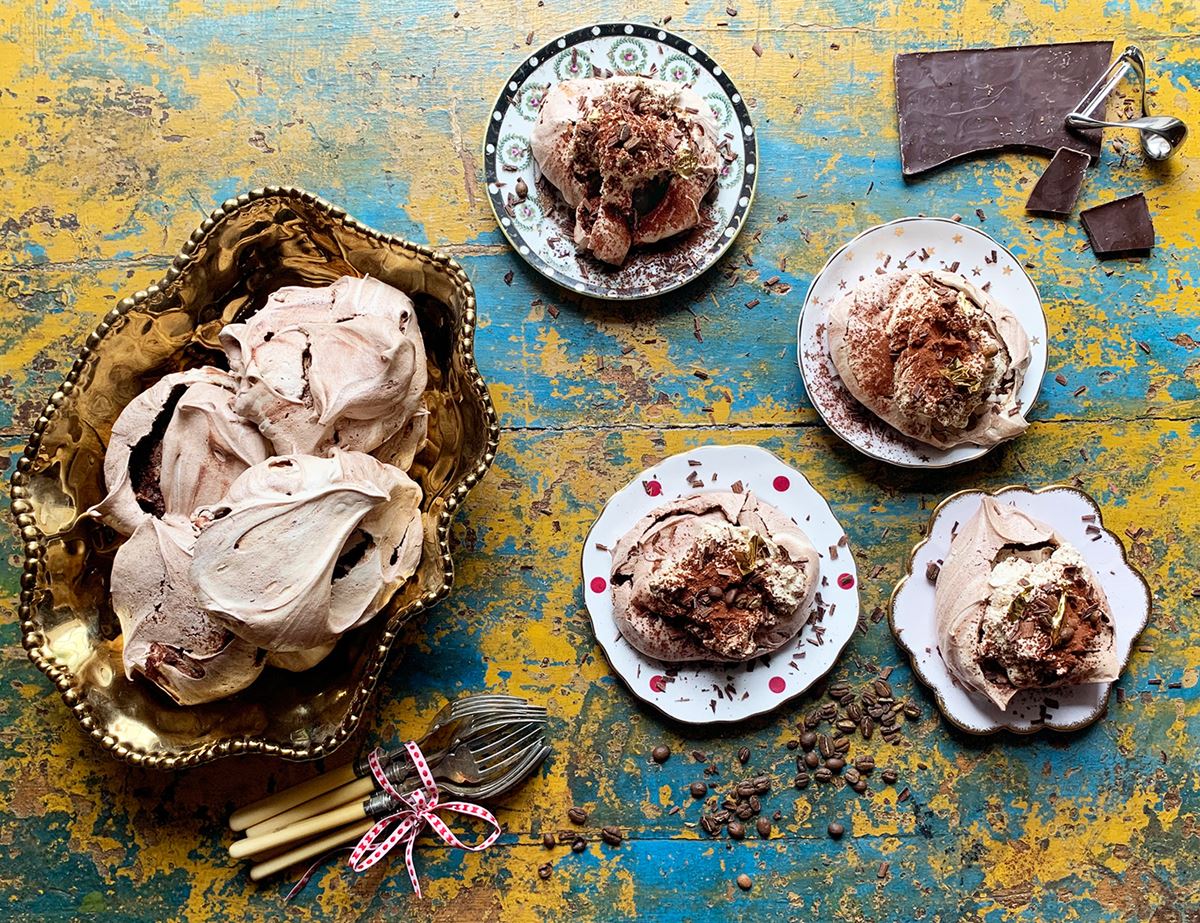 Transport yourself to Italy via Australia with this double-dessert that combines the rich, creamy, espresso-infused flavours of Italian tiramisu with the crisp, marshmallowy base of an Aussie pavlova, fittingly rippled with a splash of Italian balsamic and a dash of cocoa. It's a meeting of two classics, and an edible holiday within a holiday.
Ingredients
FOR THE PAVLOVAS:
6 egg whites (or 240g egg whites from carton)
300g caster sugar
1 tsp cornflour
1 tsp balsamic vinegar
2 tbsp cocoa powder
FOR THE ESPRESSO MASCARPONE CREAM:
500ml double cream
50g icing sugar
250g mascarpone
2 tsp ground espresso
TO FINISH:
6-12 tsp coffee liqueur (optional)
1 tbsp cocoa powder
50g espresso dark chocolate
Coffee beans (optional)
Prep: 30 mins | Cook: 1 hr + cooling

Method
1.
Preheat your oven to 180°C/Fan 160°C/Gas 4. Line a large baking tray with baking paper.
2.
Separate the egg whites into a large, clean and dry non-plastic mixing bowl. Whisk the egg whites using an electric hand whisk or the whisk attachment on a mixer till soft peaks form. Once the egg whites are thick and softly peaking, start adding the sugar 1 tbsp at a time, whisking well in between additions.
3.
When all the sugar has been added and the egg whites are stiff, add the cornflour, vinegar and cocoa and whisk briefly to just mix. Turn the mixer off.
4.
Place 6 large, heaped tablespoons of the meringue mixture onto the lined baking tray, making sure there is at least 2cm between each one. Using the back of a spoon, make a dip in the centre of each meringue.
5.
Slide the meringues into the oven and immediately turn the oven down to 150°C/Fan 130°C/Gas 2. Bake for 1 hr. The meringues should be crisp and slightly cracked. Turn the oven off and leave the meringues to cool completely.
6.
When you're ready to assemble the pavlovas, pour the double cream into a large bowl. Scoop in the mascarpone, sift in the icing sugar and add the espresso. Whisk till just thickened. Take care not to over-whisk – the cream should form soft peaks and drop from the spoon easily.
7.
Place a merengue each on your serving plates and drizzle 1-2 tsp coffee liqueur over each one, if using. Spoon over the espresso mascarpone cream. Dust over a little cocoa powder and then use a vegetable peeler to shave long, curly pieces of chocolate off the bar of espresso chocolate and sprinkle them over the pavlovas. Scatter over a couple of coffee beans, if you like, and serve straight away.
8.
Coffee Liqueur
No coffee liqueur? You can use amaretto instead, or a few tbsp of cooled sweetened espresso.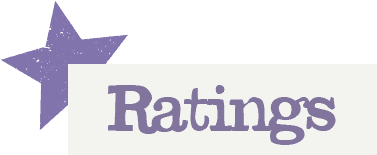 You'll need to log in to leave a rating & comment