Sweet French Crêpes with Butter & Sugar
5-6 people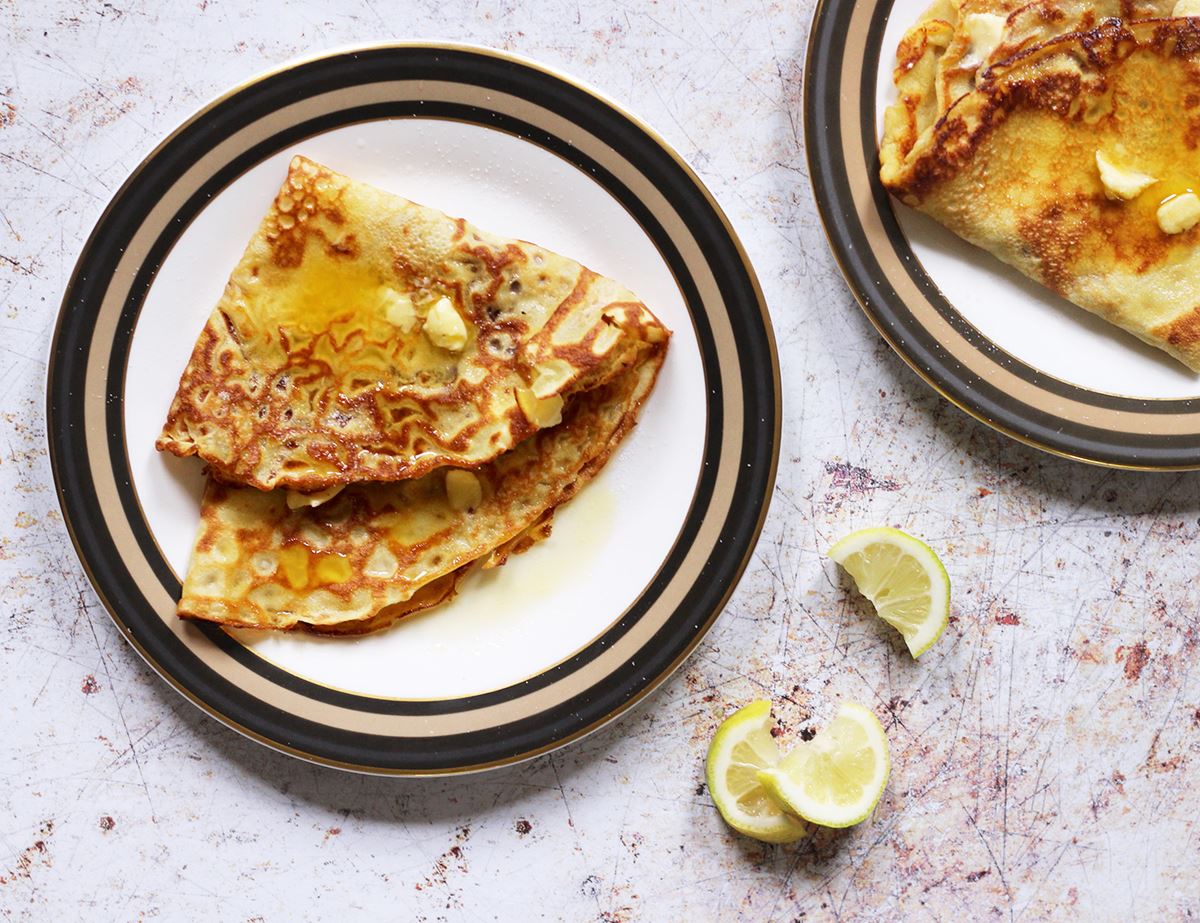 Enjoy breakfast in Paris (or the next best thing) with these fine, lacy crêpes. Flavoured with a classic combination of butter, sugar and a dash of lemon, they're a très fantastique accompaniment for your morning café au lait, or as a light, sweet, transporting treat any time of day. Take a bite, and if you squint a little you can just see the Eiffel Tower off in the distance.
Ingredients
75g unsalted butter, plus extra for cooking & serving
1 small lemon
125g plain flour
25g sugar, plus extra to serve
3 medium eggs
300ml semi-skimmed milk
Prep: 20 mins + resting | Cook: 50 mins

Method
1.
Melt 75g butter in the microwave or in a small pan on the hob, then set aside to cool slightly. Finely grate the zest from a small lemon into a large mixing bowl. Sift the flour into the bowl, then add the sugar and a pinch of salt. Whisk lightly to combine.
2.
Crack the eggs into a separate bowl and beat together. Make a well in the centre of the flour and pour in half the beaten egg. Whisk together to make a thick paste. Pour in 1/3 of the milk and whisk again till smoothly combined. Whisk in the remaining eggs, then whisk in the remaining milk with the melted butter. You should have a smooth batter that's the consistency of single cream. Cover the bowl with a clean tea towel and set aside for 1 hour to rest.
3.
Set your oven to its lowest heat and pop a large heatproof plate in there. Put your serving plates in the oven on the bottom shelf to warm them up.
4.
Put a frying pan on a medium heat to warm up for 2-3 mins. Add 1-2 tsp butter and swirl round the pan to melt the butter. Give the batter a quick whisk to make sure it's evenly combined. Add a couple of tablespoons or half a ladle of batter to the pan and swirl to coat the base of the pan – your crêpe should be thin and lacy, so don't use too much batter. Fry for 2-3 mins, loosening the edges of the crepe with a spatula or palette knife. When the edges have browned, flip the crêpe over and cook for 1-2 mins till golden brown underneath. Slide onto the plate and keep warm in the oven. Repeat till you've used up all your batter. You should make around 10-12 crêpes.
5.
To serve, pop a crêpe on a serving plate, dot with butter and sprinkle with sugar. Fold in half and then in half again. Dot with a little more butter and sugar and squeeze over a little lemon juice form the zested lemon. Serve straight away.
6.
Batter & Batter
The batter will keep in the fridge in a sealed tub for 2-3 days, if you don't want to make all the crêpes at the same time.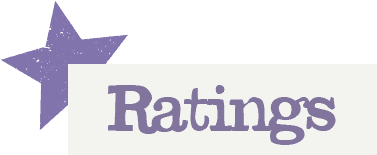 You'll need to log in to leave a rating & comment
LuckyRose
My first delivery of fruit and veg and crab and venison was magnificent. Thank you