Steak with Anchovy & Rosemary Butter Finger Sandwiches
2-6 people
Beef up your afternoon tea spread with flash-fried minute steaks, sandwiched between slices of soft brown bread smothered in rich anchovy and rosemary butter.
Ingredients
2 minute steaks
A small handful of rosemary, leaves only
3 anchovy fillets
100g room temperature butter
6 slices of brown bread
A small handful of salad leaves
Prep: 15 mins | Cook: 5 mins

Method
1.
Lay a minute steak between 2 pieces of baking paper. Using a rolling pin or a heavy pan, bash the steak till it's about ½cm thick. Repeat with the other steak.
2.
Rub the steaks with ½ tbsp olive oil each, and some salt and pepper.
3.
Place a frying pan on a high heat for a few mins till smoking hot. Carefully place the steaks into the pan and cook for 30 secs each side. This will give you medium-rare cooked steaks. Cook for an extra 30 secs-1 min if you prefer them more well done. Lift out of the pan onto a plate and leave to rest and cool.
4.
Finely chop the rosemary leaves. Finely chop 3 anchovy fillets. Add them to a medium bowl with the butter. Crack in some black pepper and mix well.
5.
Cut the crusts from 6 slices of bread. Generously spread the rosemary and anchovy butter over all the slices.
6.
Cut the steaks into 3-4 pieces and arrange on 3 slices of the buttered bread. Add a handful of salad leaves, then sandwich the tops on. Cut each in to 3 pieces across the bread, so you have 9 finger sandwiches. Serve straight away.
7.
Butter Is Better
Any leftover butter can be kept in the fridge for up to 3 days or popped in the freezer for up to 3 months. It's great on lamb chops or tossed through hot spaghetti.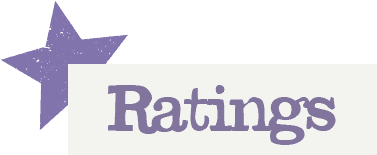 You'll need to log in to leave a rating & comment