Smoked Beetroot with a Turmeric & Cashew Dressing
2-4 people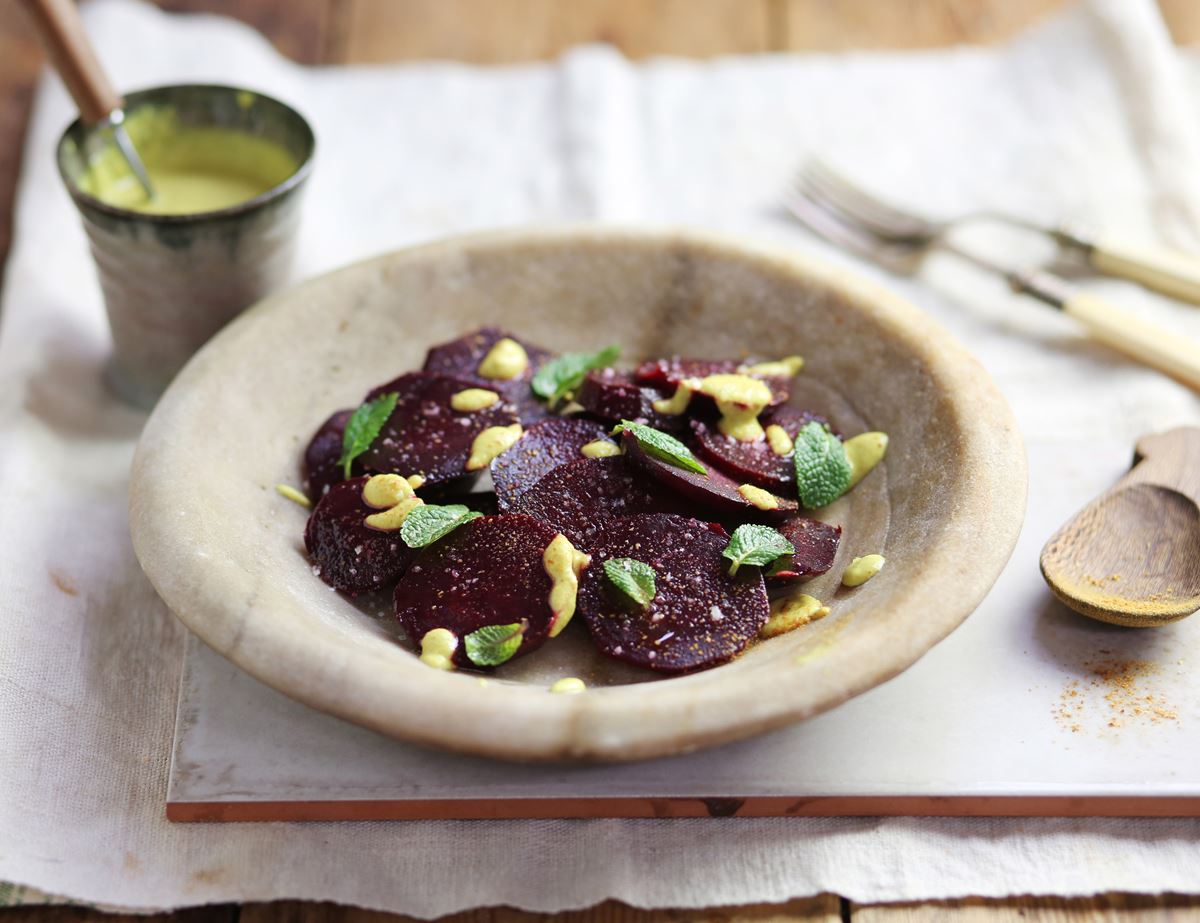 Smoking is by far the fastest way to cook root veggies, and it's certainly one of the tastiest. This colourful dish will make you sing for your supper
Ingredients
100g cashews (soaked overnight, if possible)
4 medium-sized beetroot
½ mug of rice or grains
1 cinnamon stick or 4 star anise
1 Medjool date
3cm thumb of turmeric or 1 tsp ground turmeric
A pinch of chilli powder
A handful of mint leaves
150-200ml cold water
Prep: 20 mins | Cook: 20 mins

Method
1.
If you have time, pop the cashews in a bowl of cold water and leave to soak overnight (if not, don't worry – there is a quick method below). Line a lidded cast iron pot or a similar large, heavy-based pot with a double layer of foil large enough to cover the base and side of the pan. Set over a high heat.
2.
Pour the rice or grains into the lined pot. Break the spices up. Add to the pot along with 2 tbsp water.
3.
Set the beetroot on top (the beetroot should ideally be around 100g. For larger beetroot, half or quarter them before smoking. Or roast in the oven after smoking to finishing cooking them through). Scrunch the foil together over the beetroot to make a little parcel. Pop the lid on.
4.
Once you see smoke escaping from the pot, set your timer for 10 mins. Take off the heat and let it sit a further 10 mins.
5.
Lift the beets out of the pot. Discard the rice and spices. Rinse the beets under cold water. The skins should slip off, or use a veg peeler to peel them. Thinly slice the beetroot. Arrange on a serving plate.
6.
If you didn't have time to soak your cashews overnight, simmer them in enough water to cover for 5 mins. Drain. Rinse under cold water. Pop in a blender with the date (stoned first), turmeric (peeled first), a pinch of chilli powder and sea salt. Whiz till smooth, trickling in 150-200ml cold water till it's the consistency of double cream. Taste. Add more salt or chilli, or turmeric, as needed.
7.
Drizzle the dressing over the beetroot. Finish with fresh mint leaves and a dusting of chilli powder, if you like.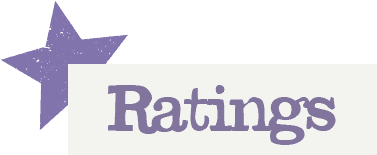 You'll need to log in to leave a rating & comment