Sesame-Crusted Pork Escalopes with Orange & Ginger Sauce
2 people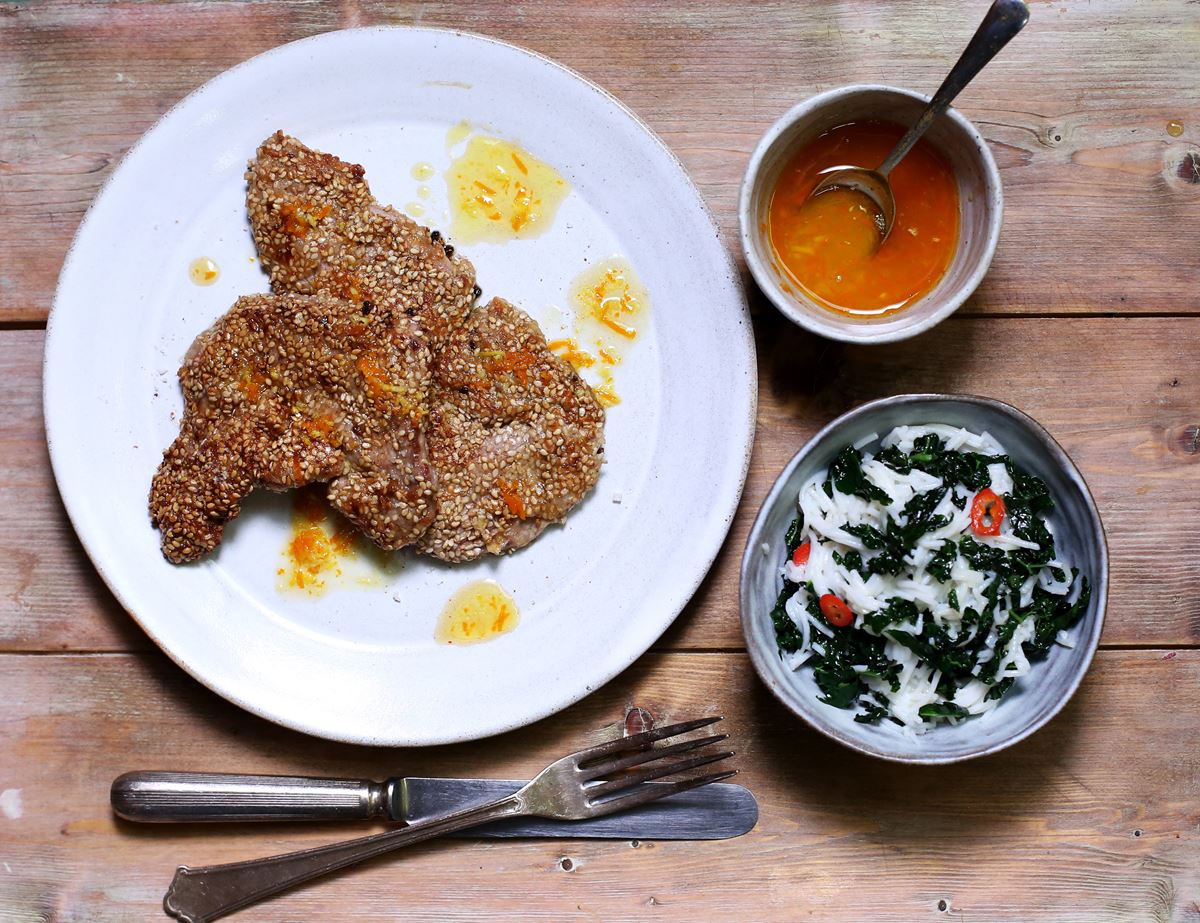 Sesame seeds make a wonderful coating for lean pork escalopes and using them as a crust helps keep the meat beautifully tender.
Ingredients
2 pork escalopes
1 tsp sea salt
A pinch of chilli powder
1 tbsp honey
1 tbsp freshly grated ginger
100g sesame seeds
2 tbsp plain white or coconut flour
1 orange
Rapeseed or sunflower oil, for frying

Method
1.
Place the pork escalopes between two sheets of baking paper. Bash with a rolling pin till flattened to about 2cm thickness.
2.
In a small bowl, mix the salt with a pinch of chilli powder, more or less, to taste. Dust a pinch of the chilli salt over the pork, save the rest of the salt for later.
3.
Grate the zest of the orange into a bowl. Squeeze in 4 tbsp orange juice. Add the honey and ginger. Whisk until thick and almost creamy-looking. Add a pinch of the chilli salt.
4.
Pour half of the dressing into a shallow dish and add the flattened pork.
5.
Use a fork to pierce the pork all over – this allows the marinade to seep in and further tenderises the pork. Marinade for 15 mins.
6.
Mix the sesame seeds with the flour. Add a pinch of the chilli salt. Arrange the sesame and flour in a shallow dish or plate. Press the pork into the sesame seed flour, coating both sides.
7.
Set a large frying pan over medium heat. Once hot, add enough oil to fully coat the base of the pan. Gently fry the pork escalopes till golden, about 3 mins on each side. Pierce the pork in the fattest part in the centre to make sure it's cooked through - cook a little longer if not.
8.
Once cooked, season with a light dusting of the chilli salt and serve with the remaining dressing. Delicious with noodles tossed with seasonal veg or sweet potato mash and garlicky kale.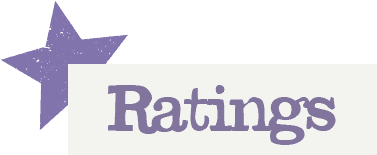 You'll need to log in to leave a rating & comment