Roast Sirloin with Pancetta & Ale Gravy
6-8 people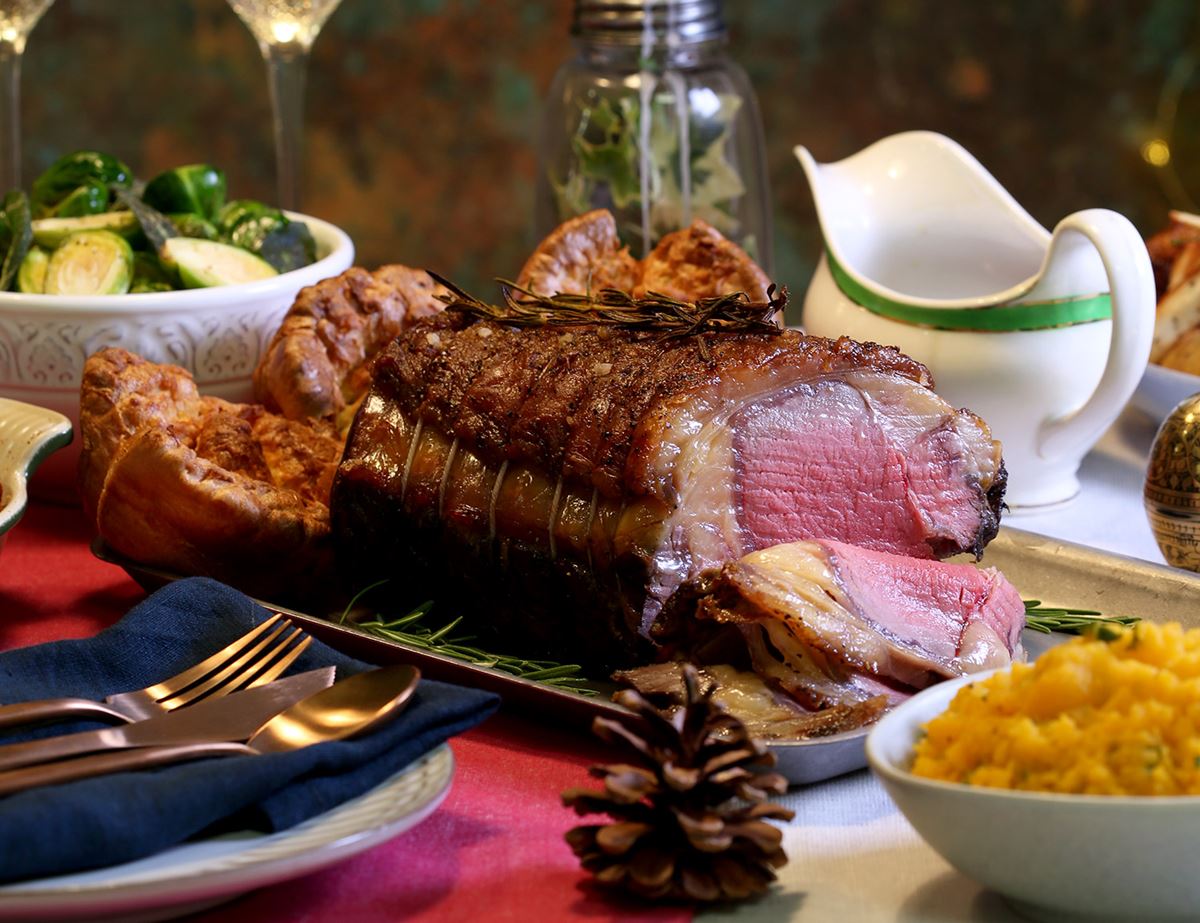 Wow your family this Christmas with this showstopping sirloin of organic beef organic, roasted till tender and juicy and served with a hearty homemade gravy made with crisp cubes of pancetta and a rich Scottish beer.
Ingredients
2kg beef sirloin joint, boned & rolled
1 tbsp olive oil
Sea salt
Freshly ground pepper
A large handful of rosemary
2 garlic cloves
4 shallots
600ml boiling water
1 beef stock cube
100g cubed pancetta
330ml ale
1 tbsp plain flour
Prep: 20 mins | Cook: 1 hr 50 mins + resting

Method
1.
Preheat your oven to 200°C/Fan 180°C/Gas 6. Remove the beef from the fridge and unwrap it. Pat dry and leave it somewhere safe, loosely covered, for 1 hr to come to room temperature.
2.
Place the beef in a snug roasting tin. Drizzle over 1 tbsp olive oil and dust the beef with salt and pepper. Tuck the rosemary sprigs and whole, unpeeled garlic cloves under the beef. Drop the whole, unpeeled shallots into the tin. Slide the tin into the oven and roast for 30 mins.
3.
After 30 mins, turn the heat down to 180°C/Fan 160°C/Gas 4. Cook the beef for 40 mins for medium-rare. Cook for 10-15 mins more for more well done beef or 10-15 mins less for rarer beef. If your beef weighs more than 2kg, add an extra 15 mins per 450g.
4.
When it's ready, lift the beef from the roasting tin and place on a warm plate or board. Loosely cover with foil and leave to rest for 1 hr. The beef will keep cooking while it sits, so it will become less rare as it rests.
5.
Pop the shallots and garlic onto a chopping board and squash with a fork to remove the papery skins. Pull the leaves away from the rosemary stalks. Roughly chop the shallots, garlic and rosemary leaves. Fill and boil your kettle, then pour 600ml hot water into a large, heatproof jug. Crumble in the stock cube and stir to dissolve it.
6.
Place the roasting tin on a high heat and scatter in the pancetta. Fry for 3-4 mins, stirring occasionally, till the pancetta is crisp. Pour in the ale and bring to the boil. Cook for 5 mins. Pour in the stock and any juices from the plate the beef is resting on. Add the cooked shallots, garlic and the rosemary. Simmer for 15 mins, till the liquid has reduced slightly.
7.
Spoon the flour into a small bowl. Slowly pour in a ladleful of the gravy (about 100ml), whisking with a fork at the same time, till smooth. Stir the flour and gravy mixture back into the gravy pan and stir well to combine.
8.
Simmer the gravy for a further 10-15 mins till slightly thickened. Taste and add more salt and pepper if needed. Set the gravy aside till you're ready to serve, then reheat if necessary. When ready, slice the beef thinly and serve with the gravy in a jug on the side.
9.
Love Your Leftovers
Any leftover roast beef will keep in the fridge in a sealed container for 3-4 days. It's perfect for sandwiches with a smear of the fresh horseradish cream and a handful of rocket, or turn it into a spicy Thai-style salad. Slice the beef into thin strips and toss with a dressing of fischy sauce, lime juice, a pinch of sugar and a good pinch of dried chilli flakes. Tumble with fresh mint and coriander leaves, finely sliced shallots and torn lettuce leaves, and serve.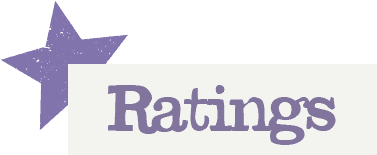 You'll need to log in to leave a rating & comment