Roast Pork Shoulder with Gingered Apricot Sauce
4 people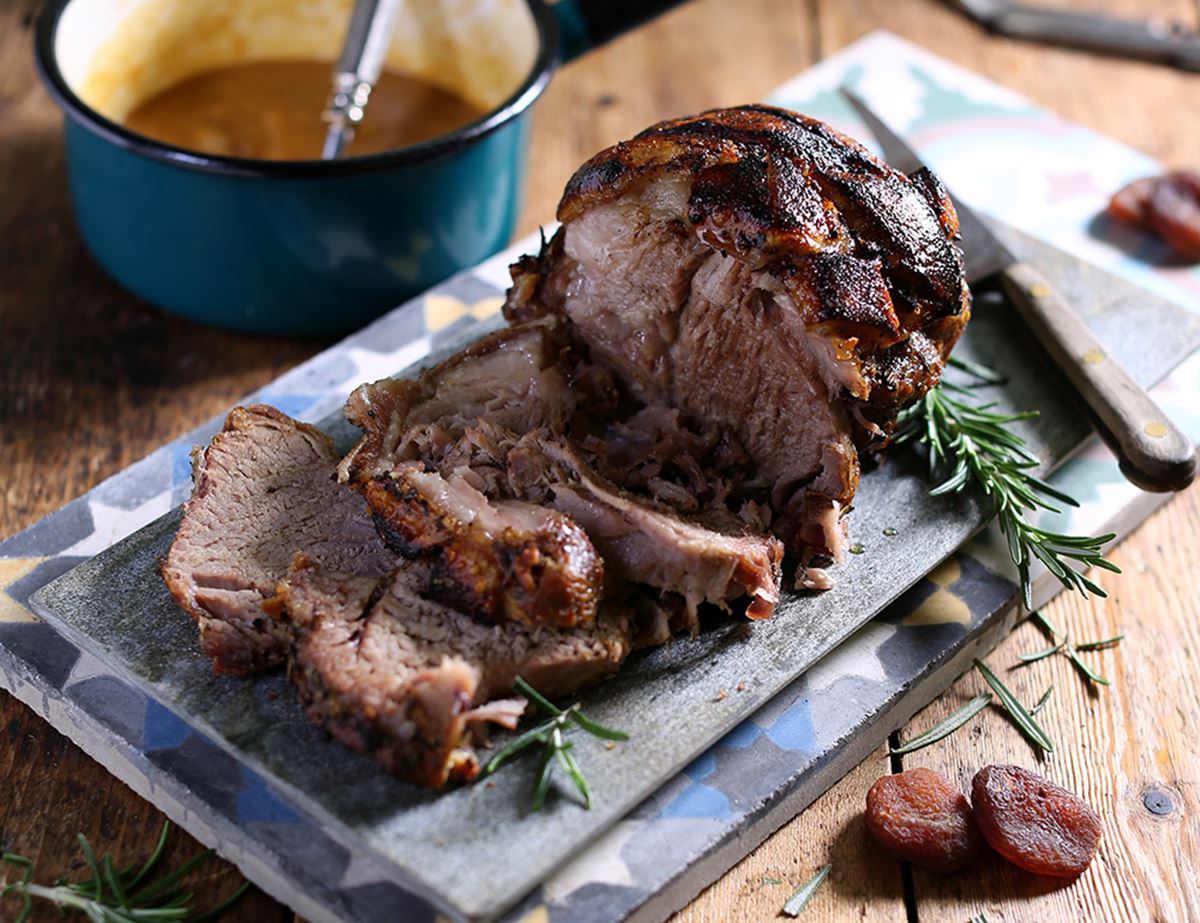 Our organic pork shoulder gets a sweet and spicy sidekick in the form of a sticky sauce made from dried apricots, bubbled with a grating of fresh ginger till plump and soft. Served with fragrant sprigs rosemary and savoury shards of crispy crackling.
Ingredients
1.2kg pork shoulder
A handful of rosemary
A thumb of ginger
50g dried apricots
Sea salt
Freshly ground pepper
250ml water, wine or cider

Method
1.
Heat your oven to its highest temperature. Unwrap the pork and pat dry with kitchen paper. Carefully pierce the skin with a sharp knife to make several holes, cutting 1cm deep.
2.
Strip the leaves from a third of the rosemary sprigs. Finely chop the leaves. Peel and cut a 1cm-thick slice off the ginger (keep the rest for later), then grate it. Mix the rosemary and ginger together and rub all over and into the pork.
3.
Dust the pork with a good pinch of salt and pepper. Pop the pork into a small roasting tin. Tuck half the remaining rosemary under the joint.
4.
Roast the pork for 20–30 mins till the skin is crisp, bubbled and well browned. Turn the temperature down to 160°C/Fan 140°C/Gas 3.
5.
Loosely cover the roasting tin with foil. Slow cook the pork for 3 hrs 30 mins, removing the foil for the final 30 mins. Lift the pork from the tin, place on a board and loosely cover with foil. Allow it to rest for at least 30 mins. The pork should be meltingly soft and the skin crispy. If the skin isn't crisped up enough, slice it of the pork and pop under a hot grill for 2 mins.
6.
While the meat rests, whip up the apricot sauce. Add the dried apricots to a pan. Grate in 1 tsp ginger. Pour in the pan juices from your pork. Add a mug of water, wine or cider (around 250ml). Bring to the boil, then reduce the heat. Simmer till the apricots are tender and plump, about 8 mins.
7.
Blend the sauce till smooth with a hand-held stick blender. Taste and add more ginger or salt and pepper, if you think it needs it.
8.
Garnish the pork with the remaining rosemary sprigs. Serve with the warm apricot sauce on the side, to spoon over the carved pork and crackling.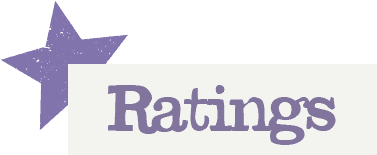 You'll need to log in to leave a rating & comment