Roast Chicken with Grapes & Fennel
4 people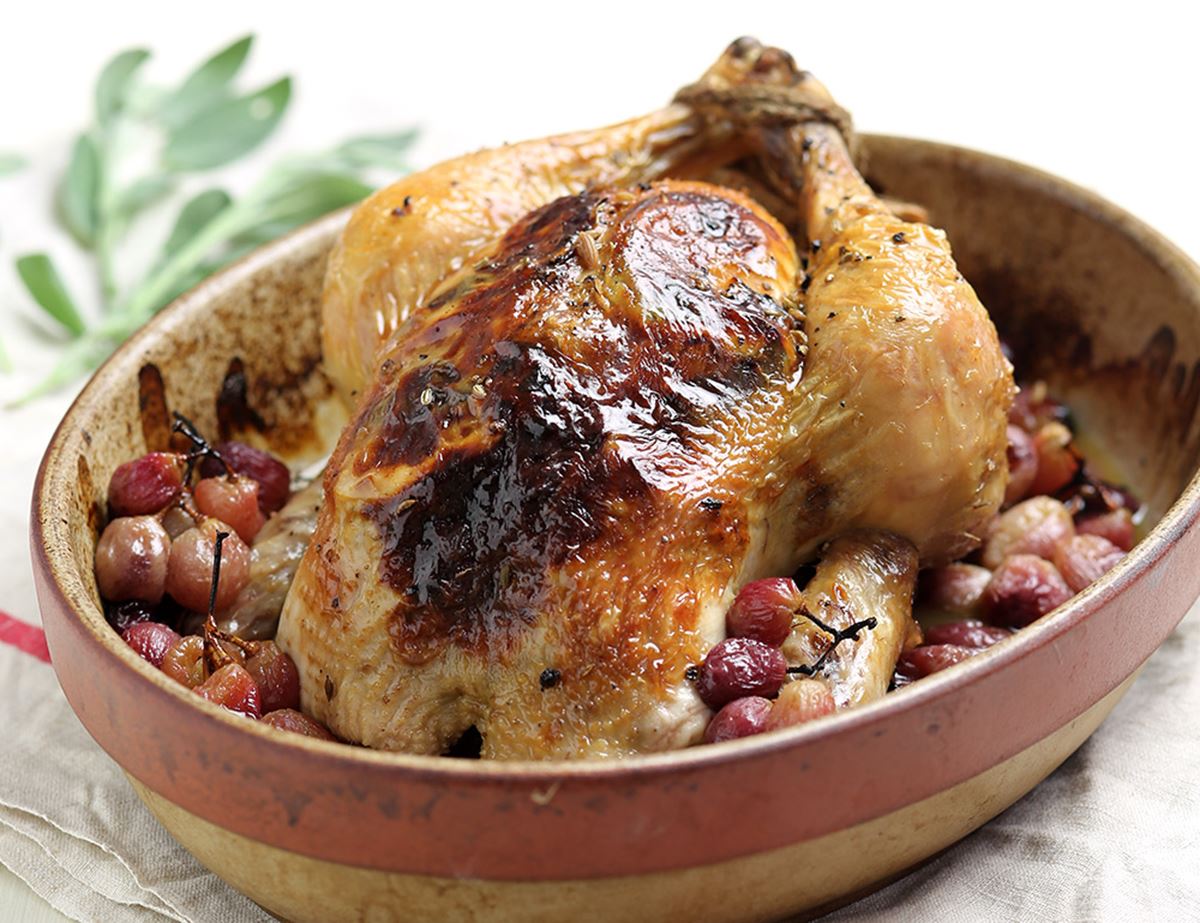 Pop plump, juicy grapes alongside a lemon and sage stuffed organic chicken, then slide the lot into the oven till fragrant and tender for nothing short of a roast dinner revelation.
Ingredients
1.7 kg whole chicken
1 lemon
A handful of sage, leaves only
2 tsp fennel seeds
400g grapes
½ tbsp olive oil
Sea salt
Freshly ground pepper

Method
1.
Heat your oven to 180°C/Fan 160°C/Gas 4. Remove the chicken from its packaging. Put the giblets back in the fridge to make your own chicken stock (see our tip at the end for the how-to).
2.
Slice half the lemon into 4-6 thin slices. Pull the leaves from the sage sprigs.
3.
Carefully separate the skin from the chicken breast, lifting it up with your fingers or the end of a wooden spoon. Take care not to break the skin. Place the lemon slices, 1 tsp fennel seeds and a few sage leaves under the skin.
4.
Rub ½ tbsp oil and salt and pepper on the chicken. Place in a roasting tin. Pop the other half of the lemon inside the chicken cavity along with a few sage leaves and the remaining fennel seeds.
5.
Put any remaining sage leaves in the bottom of the tin. Separate the grapes into small bunches and nestle them around the chicken. Pick them off their stalks if you prefer. Cover the chicken with foil. Roast in the oven for 1 hr.
6.
Remove the chicken and turn the oven up to 220°C/Fan 200°C/Gas 7. Baste the chicken with the grape juices. Return it to the oven for another 20 mins to get the skin crispy and finish cooking it.
7.
Check the chicken is cooked by piercing the thigh near the bone. The juices should run clear. If not, return to the oven and cook till they do.
8.
Let the chicken rest for at least 30 mins before carving. While the chicken rests, pour the pan juices into a jug and let them settle. The fat will rise to the surface. Scoop it out. Take the lemon half from the chicken cavity and squeeze it over the bird. Serve the roast chicken with the pan juices and roast grapes on the side.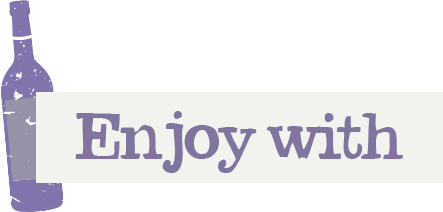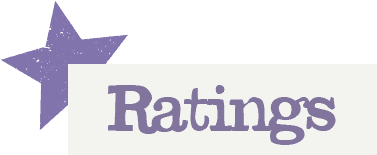 You'll need to log in to leave a rating & comment