Rhubarb, Lime & Thyme Almond Tart
8 people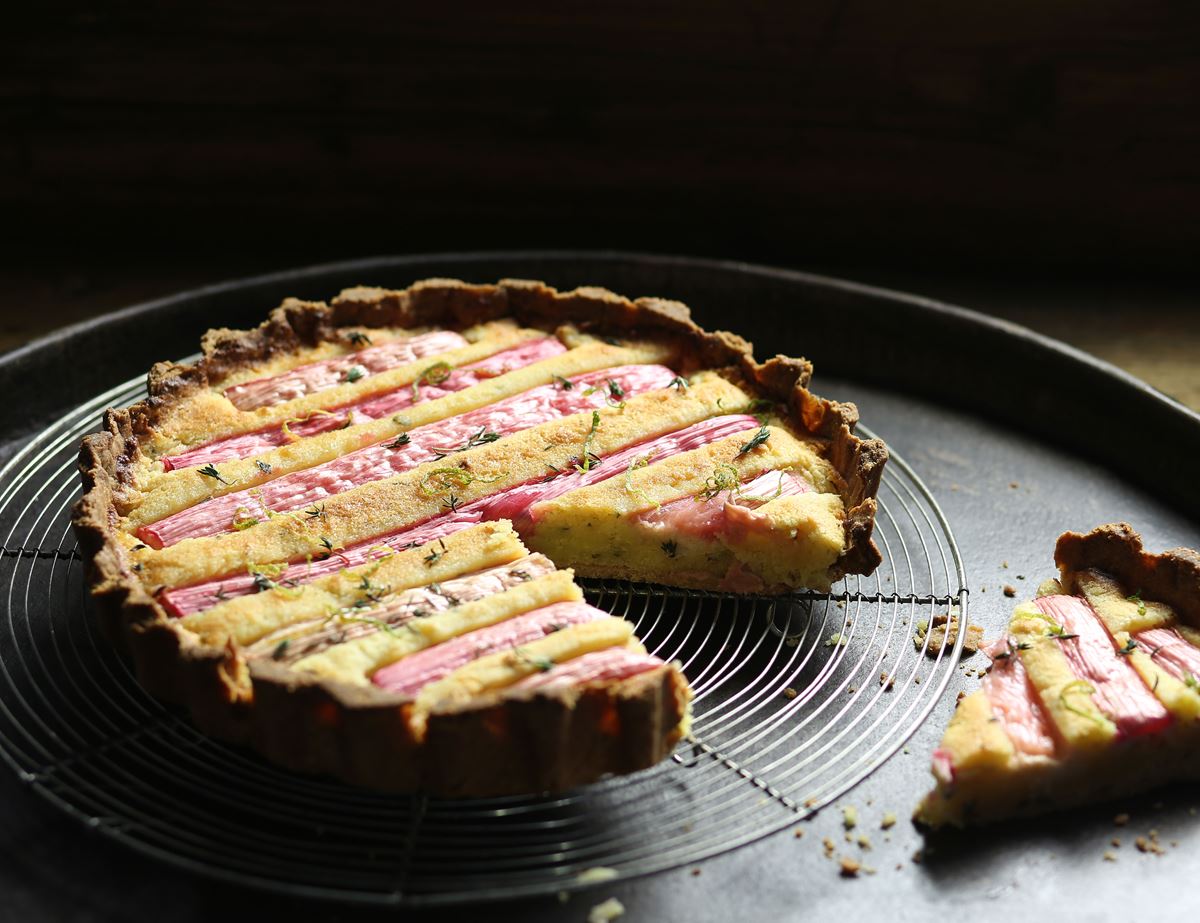 Few things sing spring as colourfully as rhubarb. This beautiful striped tart has some added zing from lime along with flecks of herby thyme.
Ingredients
Pastry:
250g sprouted spelt flour (or wholemeal)
125g butter
50g icing sugar
1 egg yolk
Ice cold water
Filling:
225g ground almonds
200g butter
175g golden caster sugar
2 eggs
2 tbsp plain flour
1 tsp baking powder
Zest and juice of 1 lime
A handful of picked thyme leaves
6-8 sticks of rhubarb
To finish:
Zest and juice of 1 lime
1 tbsp honey
1 tbsp water
A handful of thyme leaves
Prep: 30 mins + resting time Cook: 60 mins

Method
1.
Coarsley grate the butter into a large bowl. Sift in the spelt flour and the icing sugar. Rub together with your fingertips to form a fine breadcrumb.
2.
Pour in the egg yolks and stir through with a fork. Trickle in a little cold water to form a dough. Lightly bring together, taking care not to over work.
3.
Wrap the dough in clingfilm and pop into the fridge for at least 30mins.
4.
Roll out the dough on a lightly floured surface into a large circle. Line your 24cm tart tin with the pastry. Pop into the fridge to chill for 30 mins. Spelt flour tends to result in a slightly crumblier pastry, so patch any holes or cracks.
5.
Preheat your oven to 180C/170C fan/Gas 4.
6.
Remove the pastry case from the fridge and cover with a large sheet of baking paper. Fill with baking beans, rice or coins. Blind bake in the preheated oven for 20 mins. Lift out the baking paper and beans and slide back into the oven for 10 mins.
7.
Whilst your pastry case is cooking beat together the filling ingredients. It should be light and creamy. Pop into the fridge.
8.
Once the pastry has cooked for 10 mins, trim any rough or overhanging edges.
9.
Spoon in the almond filling. Use a spatula to spread it to the edges and to smooth the surface.
10.
Arrange the rhubarb over the top. Slide into the oven to cook for 25-30 mins, till the almond filling is set and golden.
11.
Whilst the tart is cooking, heat the lime juice, honey and water in a pan. Bring to a bubble then take off the heat. When the tart has cooked, generously brush this tart glaze over.
12.
Garnish with the lime zest and a few thyme leaves.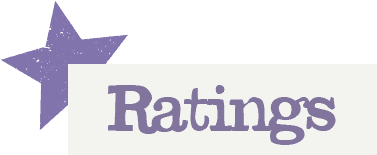 You'll need to log in to leave a rating & comment
Amy
Fab flavour combination. I couldn't be bothered by making pastry, so just put the filling in a pie dish. Yum!