Picanha Steaks with Stilton Butter
2 people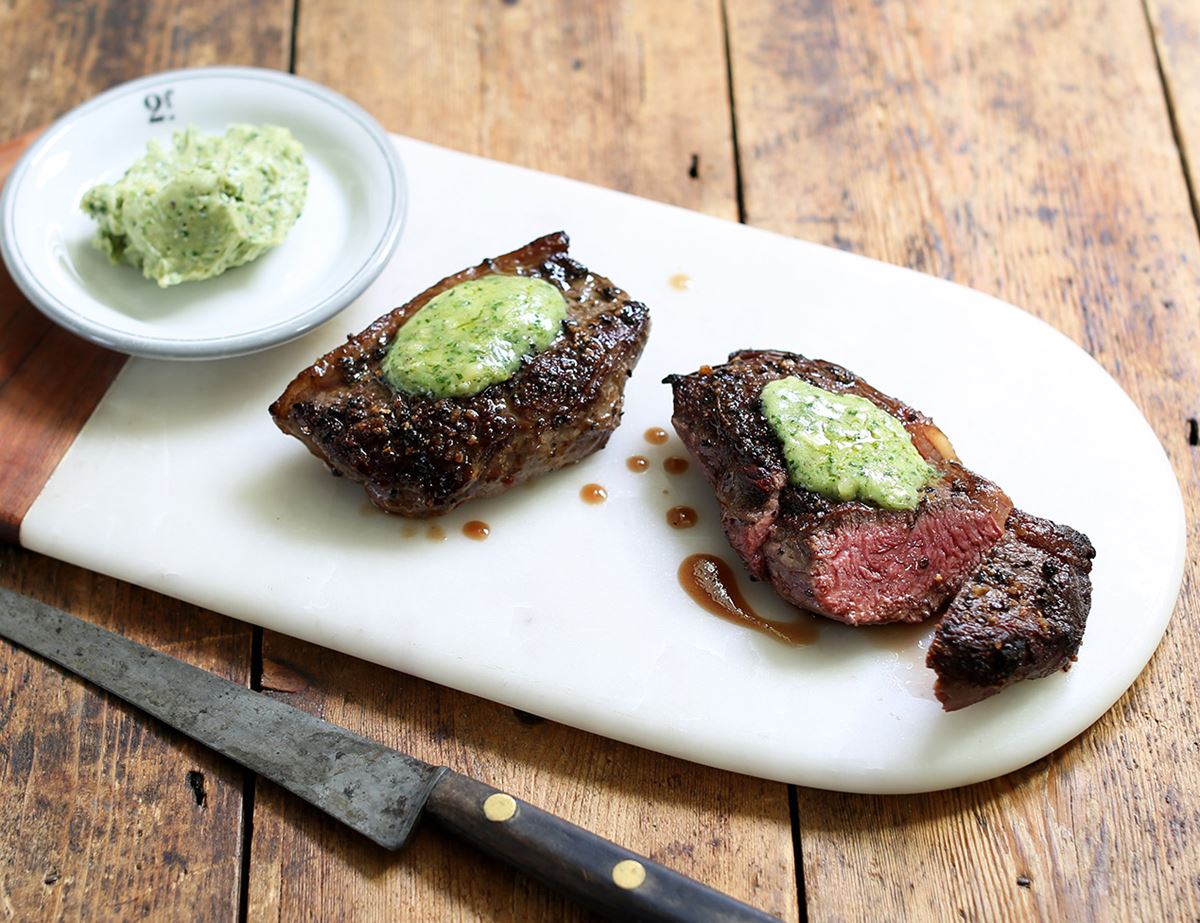 The picanha steak is the choice cut from the rump, yielding deep flavour and a juicy strip of fat. For this dish they get a quick flash in the pan and are served topped with a dollop of speedy stilton and parsley butter, which melts into a rich sauce.
Ingredients
2 picanha steaks
100g stilton
A handful of parsley, leaves only
100g butter
Sea salt
Freshly ground pepper
1 tbsp olive oil

Method
1.
Remove the steaks from the fridge 30 mins before cooking, to allow them to come to room temperature.
2.
Meanwhile, make the stilton butter. Crumble 100g stilton into a food processor. Finely chop the parsley leaves and add them to the processor. Add 100g butter and whizz till incorporated and smooth. This will make more stilton butter than you may need for the steaks, and any extra will keep in the fridge for 1 week, or can be frozen for up to 3 months.
3.
Pop large, heavy frying pan on the hob and warm to a high heat. Rub the steaks with a generous pinch of salt and pepper. When the pan is smoking hot, pour in 1 tbsp olive oil and add the steaks. Fry for 3 mins on each side for pink middles, or add an extra 1-2 mins on each side if you like your steaks more cooked through. Transfer the cooked steaks to a plate to rest for 2-3 mins.
4.
Pop the steaks onto a couple of plates and top each with a generous spoonful of the stilton butter. Serve with chips and a fresh watercress salad on the side.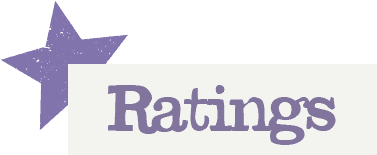 You'll need to log in to leave a rating & comment