Ooey, googley eyed cakes
12 people
There's no trick to this, it's a spookily easy treat to whip up. Just keep an eye on these cakes when they're done – they have a habit of disappearing, fast.
Ingredients
225g dark chocolate
100g unsalted butter
4 eggs
225g icing sugar
2 tbsp corn flour
1 tbsp vanilla extract
2 packs of Cocoa Loco chocolate eye balls

Method
1.
Preheat the oven to 180°C/Gas 4. Line a 12-hole muffin tin with paper cases. Or brush lightly with oil or butter.
2.
Get a little pool of water simmering in a saucepan. Set a heat-proof bowl on top of the saucepan. Break the chocolate into small pieces. Tumble into the bowl. Stir the butter into the melting chocolate. Take off the heat.
3.
Separate the eggs into two good-sized bowls.
4.
Whisk the whites till meringue-stiff (tip: using a cold metal bowl helps them stiffen up quicker).
5.
Whisk the yolks with the sugar. Fold in the flour with a spoon. If the mix is too stiff, add 1 tbsp water.
6.
Add the cooled, but still warm, chocolate/butter mix to the yolks.
7.
Fold the whites in, 1/3 at a time, whipping them into the mix.
8.
Divide the mix between the holes in your prepared muffin tin – you want each hole filled about ¾ up with batter.
9.
Bake for 15 mins in the centre of your oven, on the middle shelf. Remove from the oven. Let them cool for 5 mins.
10.
Gently press a chocolate eye into the centre of each slightly cooled cake. It'll melt a little but that adds to the effect. Delicious warm or fully cooled. They'll keep for 2-3 days, though we've never seen them last that long.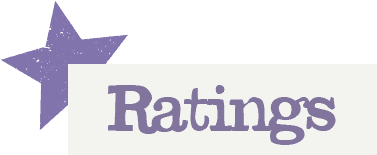 You'll need to log in to leave a rating & comment