Lemon, Cardamom & Olive Oil Bundt Cake
8-10 people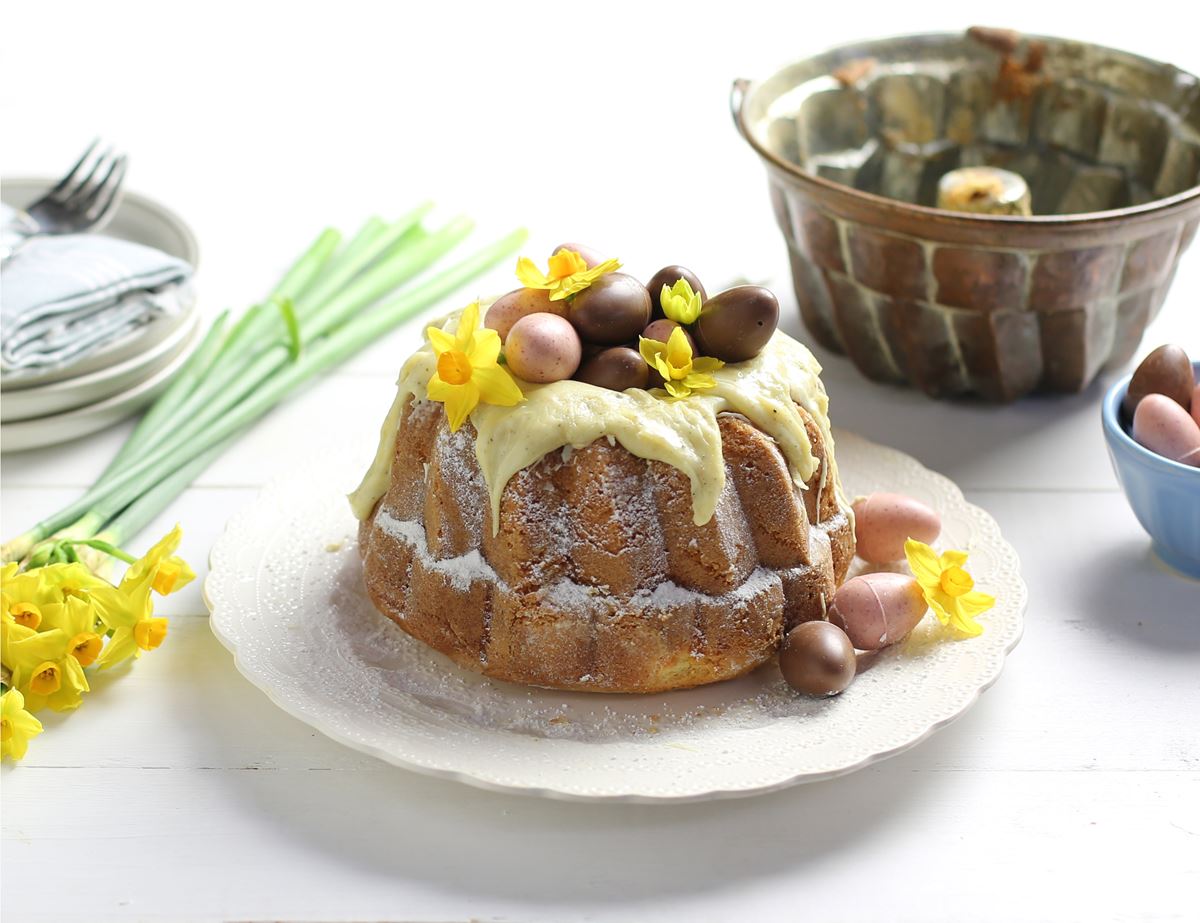 Crown your Easter tea with this beautiful chocolate-topped bundt cake, scented with cardamom and decorated with elegant mini chocolate eggs.
Ingredients
275g self raising flour, plus extra for dusting
16 cardamom pods
3 medium eggs
300g sugar
250g natural yogurt
250ml extra virgin olive oil
Zest of 3 lemons
To decorate:
150g white chocolate
Chocolate Mini eggs, to decorate
Icing sugar, to dust
Prep: 20 mins + cooling | Cook: 30-40 mins

Method
1.
Preheat your oven to 180°C/Fan 160°C/Gas 4. Lightly oil a 24cm bundt tin or 22cm cake tin. Dust it with ½ tbsp flour and shake out any excess. Set aside.
2.
Lightly crush the cardamom pods in a pestle and mortar. Discard the papery husks then crush the seeds till you have a fine powder.
3.
Crack the eggs into a large bowl and beat well. Add the sugar and beat till the mixture is light, fluffy and pale.
4.
Add the yogurt, olive oil, lemon zest and cardamom powder to the eggs and sugar. Fold in the self raising flour and a pinch of salt with a spatula till well combined. Spoon the batter into your prepared tin and level the top.
5.
Slide the cake into the oven. Bake for 30-40 mins till the top is golden and the cake springs back when lightly pressed. Insert a skewer into the cake – it should come out clean, with no batter or crumbs attached. If not, bake the cake for 5-10 more mins. Leave the cake in the tin for 10 mins, then turn out onto a wire cooling rack to cool completely.
6.
When the cake has cooled, chop the chocolate (if necessary) and pop it in a heatproof bowl set over a pan of gently simmering water – don't let the bowl touch the water. Warm till the chocolate has melted.
7.
Dust the cake with a little icing sugar. Drizzle over the white chocolate and top with mini chocolate eggs. Let the chocolate set, then serve in slices.
8.
Eat Safe
The daffodils shown in this picture are for decoration only, and are not suitable for eating.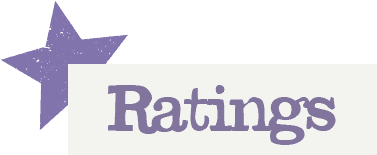 You'll need to log in to leave a rating & comment
OrganicToSaveThePlanet
Made this and subbed the sugar for honey. So simple and so delicious. Definitely will make another.
Annee
Gorgeous - inside and out! The texture was excellent! Couldn't find the correctly shaped tin, but even so it was a delightful change and my daughter improvised with the decorating. Couldn't find the chocolate either, well it was all sold out, so I made my own by stirring some dried, ground cardamom seeds into some organic white melted chocolate. Had some left over which once solidified tasted similar to a burfi, a traditional Indian sweet! Great Cake! Reckon I'll be experimenting with this recipe!