Lemon & Dill Mayonnaise
4-6 people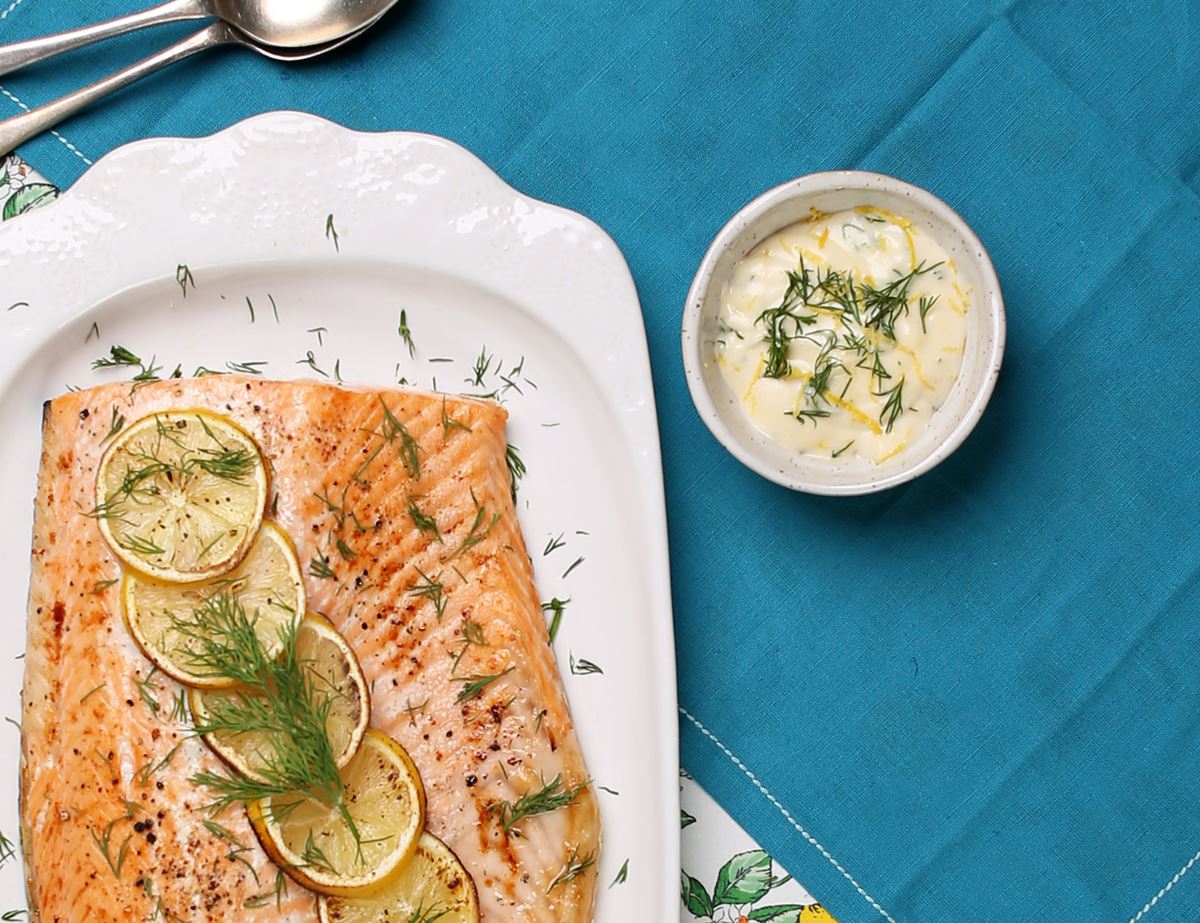 Homemade mayonnaise is a workout with a whisk and a treat to eat. This zingy dill and lemon version is ideal served alongside poached salmon or roast chicken, or with a bowl of hot, salty chips for dunking.
Ingredients
A handful of dill sprigs, around 10g
1 lemon
2 medium egg yolks
½ tsp Dijon mustard
180ml rapeseed or sunflower oil
50ml extra virgin olive oil
Prep: 15 mins | Cook: nil

Method
1.
Finely chop the dill fronds, discarding any thick stalks. Finely grate the zest from the lemon, then squeeze the juice into a small bowl. Set the dill, lemon zest and juice to one side.
2.
Separate the egg yolks from the whites (keep the whites for meringues). Pop the egg yolks into a clean, greasefree bowl – ideally not plastic. Add the mustard with a pinch of salt. Measure out 1 tbsp of the lemon juice and add it to the bowl. Whisk together to combine.
3.
Add a small splash of sunflower or rapeseed oil – around 1 tsp. Whisk to combine with the egg yolks. Repeat till you have whisked in all the sunflower or rapeseed oil, then repeat and slowly whisk in the olive oil. The oil and the egg yolks will emulsify together to make a thick, creamy sauce. Using a hand-held electric whisk will make this a much faster process than whisking by hand.
4.
Stir the chopped dill and lemon zest into the mayo. Taste and add a pinch more salt or a splash more lemon juice, if you think it needs it. Serve the mayo with fish, such as poached or baked salmon, with chips for dunking, or with burgers or other grilled meats. The mayo will keep for up to 3 days in a sealed tub in the fridge.
5.
Eggs Aware
This mayo is made with raw egg yolks, so it's safer not to serve it to children, the elderly or people with compromised immune systems.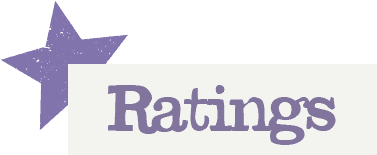 You'll need to log in to leave a rating & comment