Honey Roasted Summer Berry Fool
4-8 people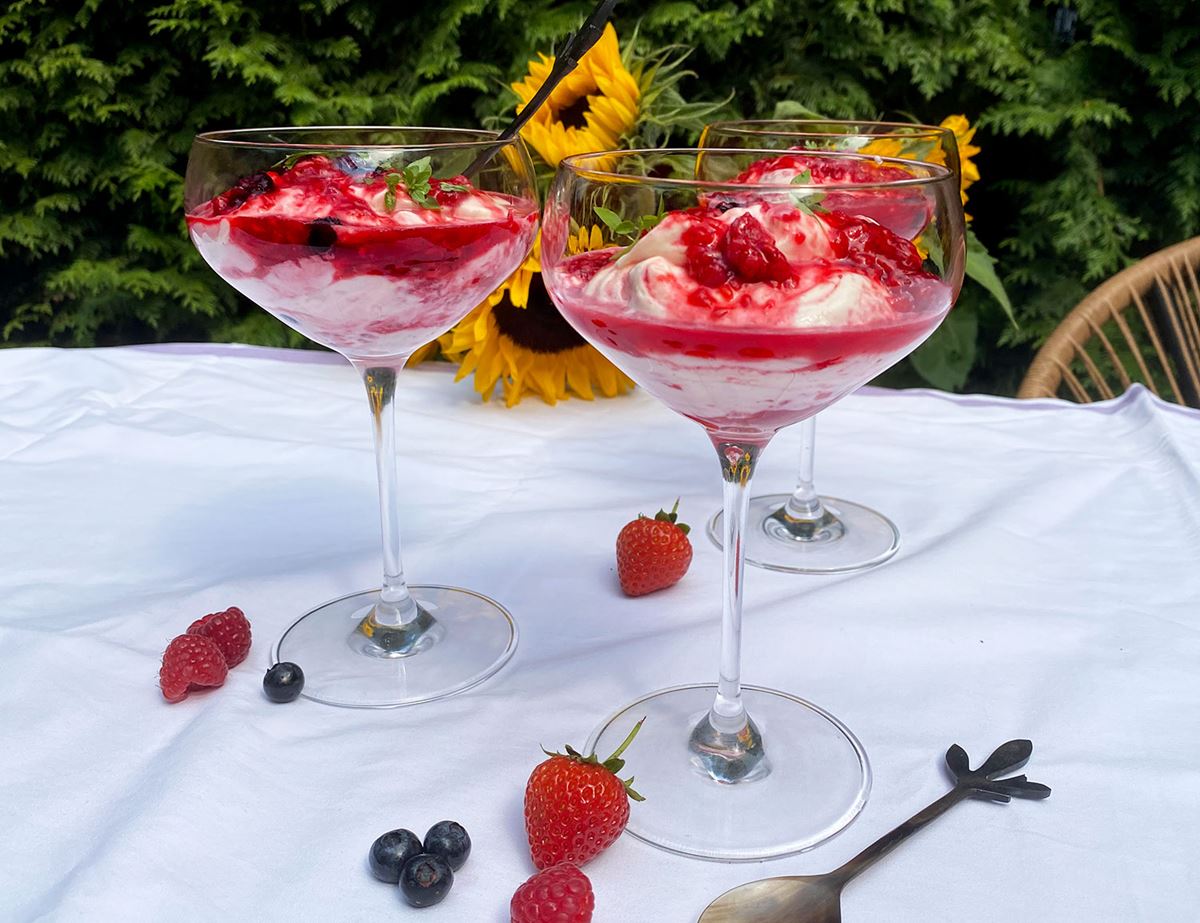 Light and creamy fruit fools are a classic English summer treat. This easy version is made with juicy mixed berries roasted with a drizzle of honey till they're jammy and sweet, then swirled through lightly whipped cream and Greek yogurt to make a pretty rippled pudding.
Ingredients
500g mixed summer berries (strawberries, raspberries, blackberries, biueberries, redcurrants)
3 tbsp runny honey
250g double cream
250g Greek style yogurt
Prep: 10 mins + chilling | Cook: 10 mins

Method
1.
Preheat your oven to 180°C/Fan 160°C/Gas 4. Pull any leaves and stalks from your berries. If using strawberries, cut them in half or quarters, if they're whoppers. Tumble them into a snug baking dish and drizzle over the honey. Slide into the oven for 10 mins till they are just soft and collapsing. Remove from the oven and leave to cool completely.
2.
When ready to assemble the fools, whip the cream and yogurt together till they form soft peaks. Take care not to over whip, you want the cream to cling to the whisk for a few seconds then drop back into the bowl.
3.
Lightly crush the larger roasted the berries with the back of a fork and stir gently together. Spoon half of the berry mix into the cream and stir through once or twice to just ripple through.
4.
Spoon the roast berry fool mixture into small glasses or bowls. Top with the remaining honey roasted berries and serve.
5.
GET AHEAD
You can roast the berries up to 2 days in advance of serving the fools. Keep them in the fridge, covered. Whipping the cream and rippling the berries through is best done just before serving. You can also use frozen berries to make this dessert, so you can enjoy the taste of summer throughout the winter months.
6.
What's your flavour?
This fool can be made throughout the year with other roasted seasonal fruit. Try: gooseberries & lime; rhubarb & ginger; plum & cinnamon; passionfruit & mango; roast pineapple & fresh mint.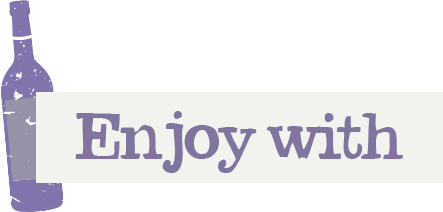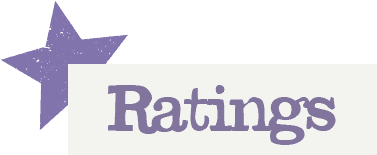 You'll need to log in to leave a rating & comment