Haddock, Leek & Spinach Risotto
2 people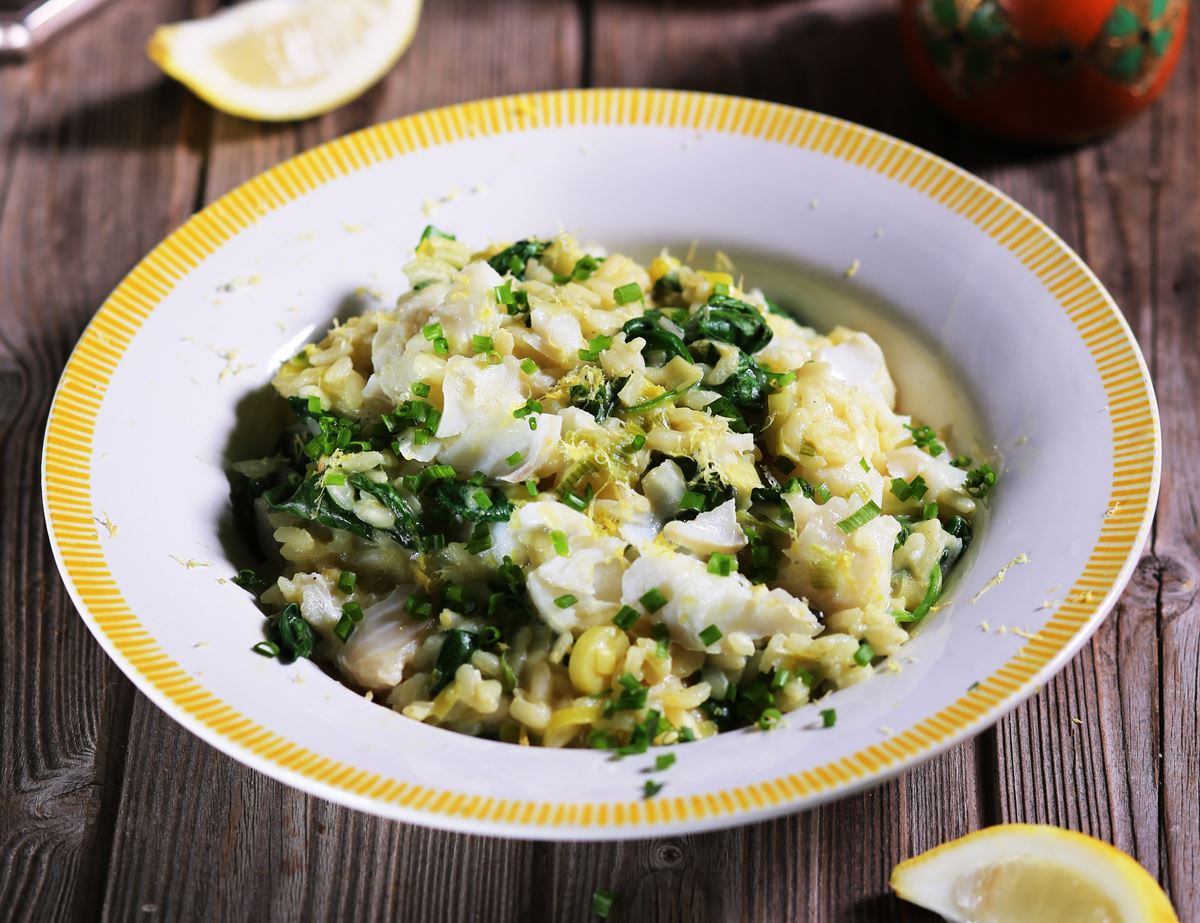 Our flaky, sustainably sourced haddock is absolute heaven folded through this rich, creamy risotto studded with fresh chives and tender baby spinach leaves.
Ingredients
2 haddock fillets
500ml full cream milk
1 leek
1 vegetable stock cube
200g risotto rice
1 lemon
A handful of chives
100g baby leaf spinach
Sea salt
Freshly ground pepper
1 tbsp olive oil
400ml boiling water
Prep: 10 mins | Cook: 40 mins

Method
1.
Pop the haddock in a deep frying pan or wok and pour in the milk. Pop on a lid. Bring to the boil, then turn the heat down and simmer for 5 mins. Take off the heat. Lift the fish out of the pan. Put to one side on a plate. Ladle 250ml of the milk into a heatproof jug (see our tip for what to do with the rest of the milk).
2.
While the fish cooks, trim the roots and top 3cm off the leek. Slice a cross in the top and open it out so you can rinse out any grit. Finely slice it.
3.
Wipe the wok or frying pan clean then put it back on the heat and let it warm for 1 min. Add 1 tbsp olive oil and the leek. Season with a pinch of salt and pepper. Fry for 5 mins, stirring now and then, till the leek has started to soften.
4.
While the leek fries, crumble the stock cube into the jug with the milk. Stir in around 400ml boiling water to make it up to 650ml and dissolve the stock cube.
5.
Stir the risotto rice into the pan. Add a splash of the stock mix from the jug. Cook and stir till all the stock is absorbed. Add another splash and carry on till almost all the stock has been absorbed and the rice is creamy and tender. This will take around 20 mins. You don't need to stir constantly, just often enough to combine the stock and rice.
6.
While the risotto cooks, finely grate the zest from the lemon. Finely chop the chives.
7.
Flake the haddock into large chunks. Add to the pan. Add the lemon, spinach and half the chives as well. Cook and stir for 2-3 mins till the spinach is wilted. Taste and adjust the seasoning.
8.
Divide the risotto between 2 warm serving bowls. Top with the remaining chives and serve.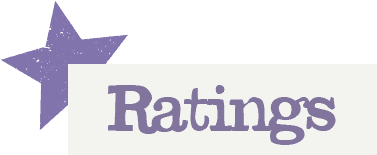 You'll need to log in to leave a rating & comment