Grain Store Salad
2-4 people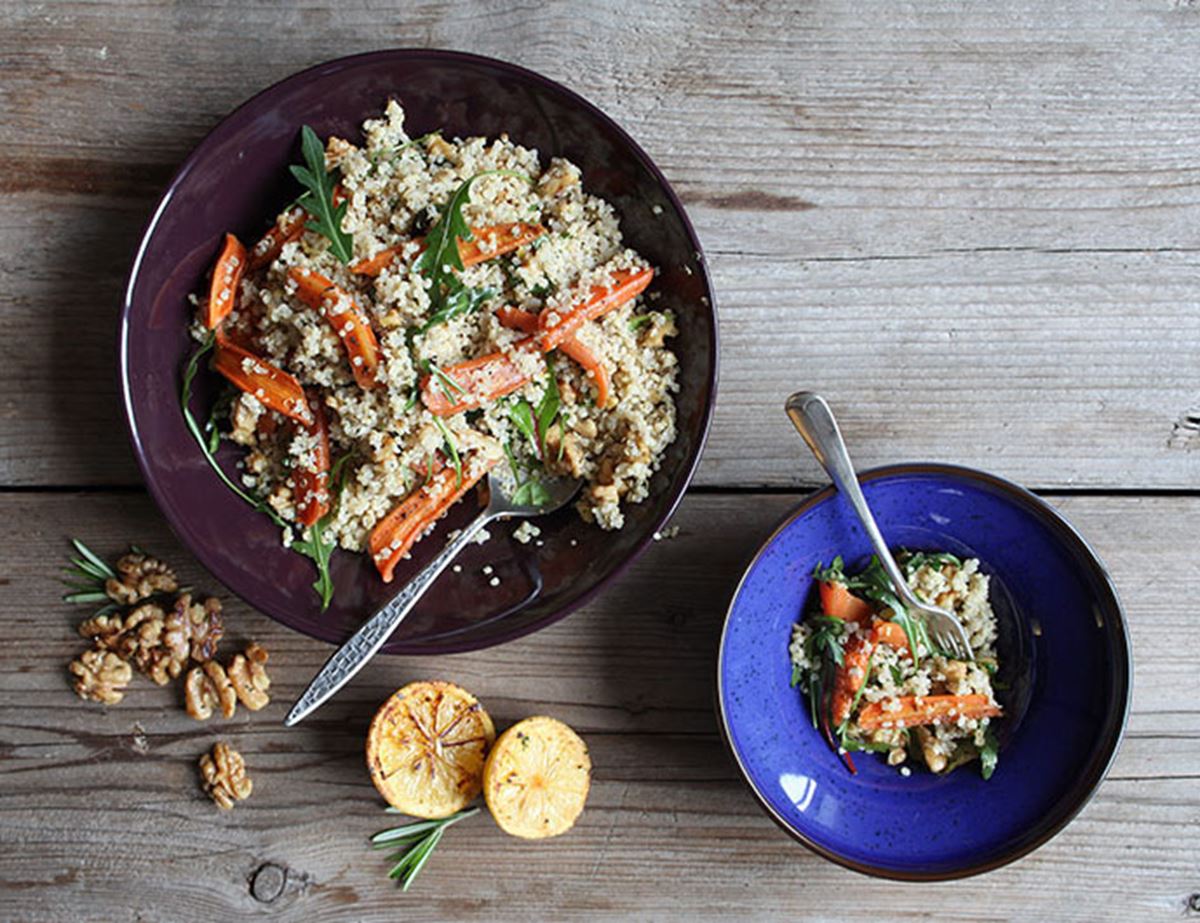 This zingy and morish quinoa sings once you've added a few handfuls of seasonal veg to the mix. We've popped some roasted carrots and rocket leaves through the mix but add what you like, and what you've got. Ideas below…
Ingredients
2-3 handfuls of seasonal veg*
2 lemons, halved
A few glugs of olive oil
½ mug quinoa or pearl barley
1 garlic clove, squashed flat and peeled
A large handful of walnuts
1-2 rosemary sprigs, leaves only
Sea salt
Freshly ground pepper
1 mug water
*Lovely veg to use: finely shredded red cabbage or raddichio, roasted carrots, roasted or raw broccoli, roasted parsnips, avocado slices, wilted chard or spinach…

Method
1.
Prep your seasonal veg (see below). Get a frying pan over high heat. Brush with oil. Place your lemons in the pan, cut side down. Griddle till fragrant and browned. Set aside.
2.
Pop the pan back on the heat. Toast the quinoa for a mo. Add the water, a pinch of salt and a drop of oil. Cover. Simmer for 20 mins.
3.
Measure 4 tbsp of olive oil in a jam jar. Add the garlic and a pinch of rosemary. Squeeze in 4 tbsp juice from the griddle lemon. Add a pinch of salt and pepper. Shake Taste. Adjust as you wish.
4.
When the quinoa's done, let it steam for a minute or two.
5.
Roughly chop the walnuts. Finely chop some rosemary leaves. Toast together in a dry pan till fragrant.
6.
Fold your veg through the quinoa. Add the lemon dressing. Fold most of the rosemary walnuts. Taste. Season. Finish with a final scattering of nuts. Serve with remaining lemon.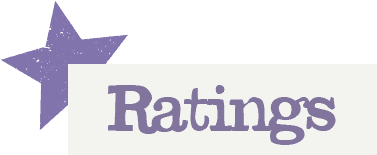 You'll need to log in to leave a rating & comment