Gooseberry Crème Brûlée
4-6 people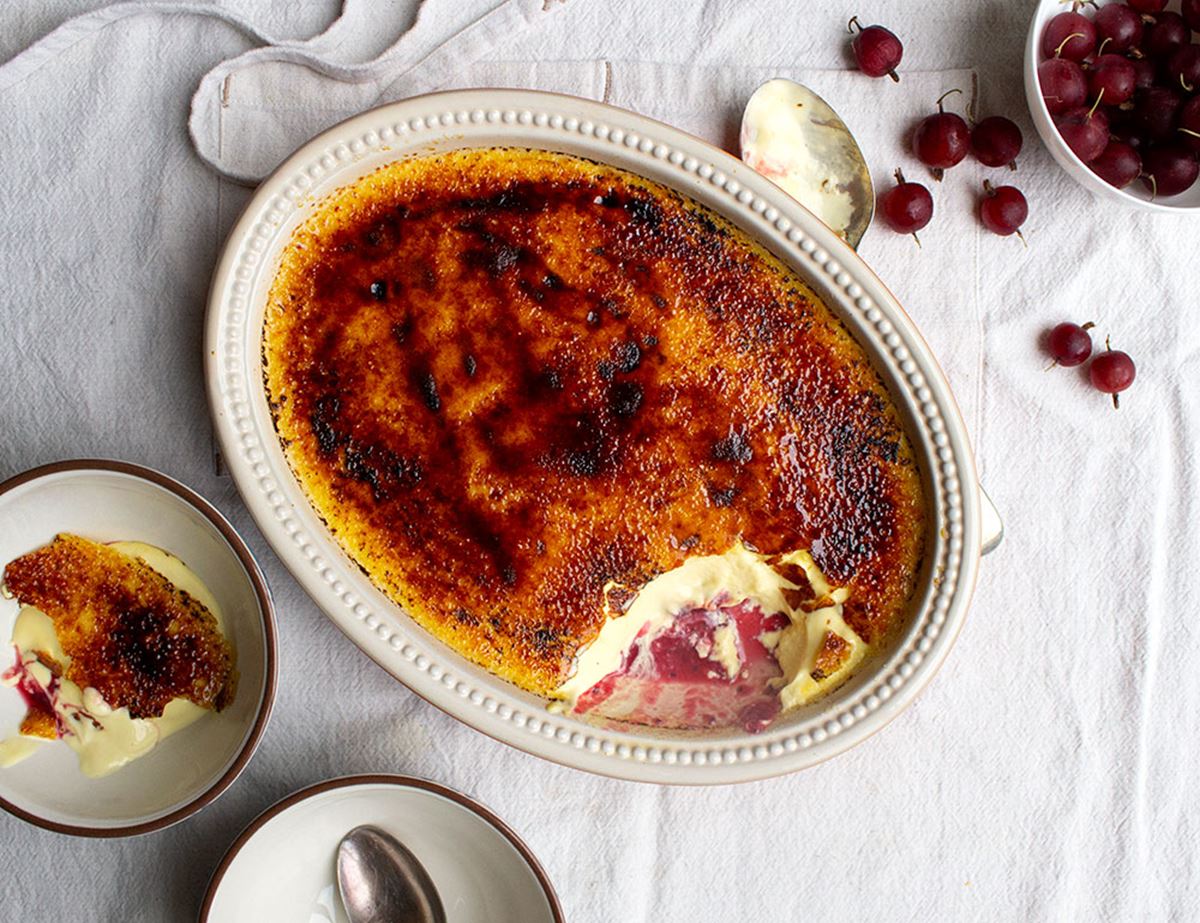 When the gooseberry bushes are bursting with berries, we love to make this decadent giant crème brûlée. It has a jammy layer of gooseberry compote at the base, a layer of silky home-made custard, and a crisp topping of caramelised sugar. The perfect sharing pud for summer suppers.
Ingredients
400g gooseberries
150g raw cane sugar, plus extra for sprinkling
500ml double cream
200ml Guernsey milk
1 tsp vanilla extract
6 egg yolks
Prep: 20 mins + chilling | Cook: 1 hr 50 mins

Method
1.
Pull or slice any woody ends off the gooseberries. Tip the gooseberries into a medium-sized pan. Add 100g of the sugar and 50ml cold water. Set the pan on a medium-low heat and cook the gooseberries for 20 mins, squashing them with a wooden spoon, till they turn thick and jammy in texture. Pour the gooseberries and their liquid into a deep ovenproof dish and set aside to cool.
2.
Warm your oven to 140°C/Fan 120°C/Gas 1. Pour the double cream and Guernsey milk into a clean, medium-sized pan and add the vanilla extract. Slowly warm over a low heat to a gentle simmer.
3.
While the pan is warming, tip 50g sugar into a large heatproof bowl. Add the egg yolks to the sugar and thoroughly whisk, till creamy in colour and thick.
4.
When the cream and milk are just beginning to simmer, slowly pour roughly half of it into the bowl with the eggs, whisking constantly as you pour. Whisk till well combined, then pour the contents of the bowl back into liquid in the pan. Whisk well to combine, then remove the pan from the heat. This is your crème brûlée custard.
5.
Place the ovenproof dish with the gooseberries into a larger roasting tin. Pour enough cold water into the outer roasting tin to come halfway up the sides of the gooseberry dish. Carefully spoon the custard mixture over the gooseberries, then slide the roasting tin into the oven, making sure not to spill water into the gooseberry dish. Bake the crème brûlée for 80 mins, or till the custard has a slight wobble in the middle when you gently shake the dish. Remove the crème brûlée from the oven and allow to cool, then refrigerate for at least 4 hrs.
6.
Just before serving, remove the crème brûlée from the fridge. Scatter 5-6 tbsp sugar over the top of the custard, making sure the whole surface is covered. Using a blow torch, carefully melt the sugar till it bubbles and turns deep brown in colour. Divide the crème brûlée between bowls and serve immediately.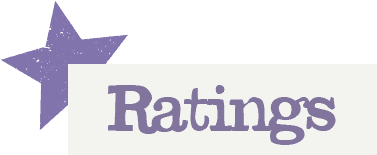 You'll need to log in to leave a rating & comment