Citrus Zing Granita
4-8 people
Zingy, refreshing granita is an easy to make dessert that you can prepare ahead, so you'll be chilled out when you dish it up for your guests. This icy treat has a peppy herbal flavour thanks to a dash of Pukka Citrus Zing Aqua Herbs in the mix, alongside plenty of fresh lemon juice and a pinch of mint. Enjoy it as it is or turn it into an Italian dessert cocktail, Citrus Zing Granita Sgroppino
Ingredients
200g raw cane sugar
450ml lemon juice (approximately 8 lemons)
1 lime
2 tsp Pukka Citrus Zing Aqua Herbs
A handful of mint (optional)
Prep: 20 mins + freezing | Cook: nil

Method
1.
Tip the sugar into a large bowl. Finely grate the zest from 1 lemon and 1 lime into the bowl. Squeeze the juice from the lemons and lime into the bowl. Add 250ml cold water. Stir till the sugar has dissolved. Add in 2 tsp of Citrus Zing Aqua Herbs and swirl together.
2.
Tip the mix into a large, shallow dish. Cover and slide into the freezer. Leave to freeze until completely solid – overnight would be perfect.
3.
When ready to serve, remove the granita from the freezer. Leave at room temperature for 5-10 mins to soften. Using a fork, rake the solid granita to create soft, fluffy crystals. Serve in ice cold glasses straight away, topped with a little sprinkle of chopped mint, if you like.
4.
Freeze Me, Keep Me
The granita will keep in the freezer for up to 1 month, stored in a sealed tub to stop it absorbing other flavours in the freezer. It will set solid, so leave at room temperature for 5-10 mins, then fluff with a fork to serve.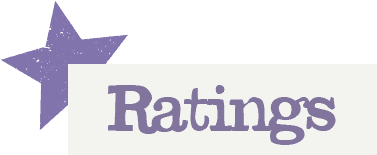 You'll need to log in to leave a rating & comment