Chestnut & Amaretto Tiramisù
8-10 people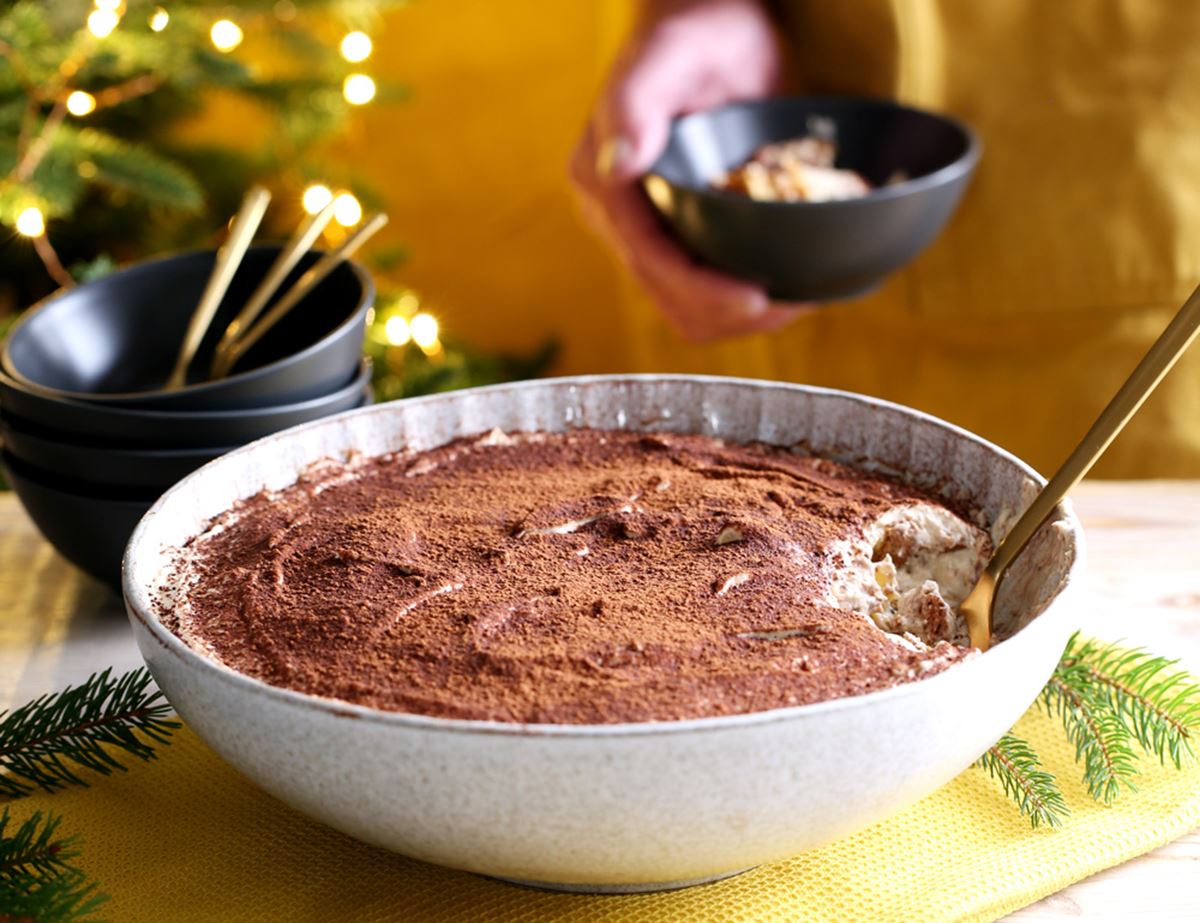 Tiramisù is our favourite Italian dessert. This festive version is made with layers of panettone and mascarpone cream rippled with chestnut purée. Soak the panettone with a mix of espresso and amaretto. Deliciously indulgent. Perfect for parties.
Ingredients
3 eggs
200g chestnuts, cooked & peeled
100g icing sugar
5 tbsp amaretto
10 tbsp cold espresso, approximately 150ml
250g mascarpone
250ml double cream
300g classic panettone
Cocoa powder, for dusting
Prep: 40 mins + chilling | Cook: nil

Method
1.
Separate the egg yolks and whites. Set the whites aside in a clean mixing bowl for later. Tip the chestnuts into a food processor. Add 75g icing sugar and the egg yolks. Add 1 tbsp amaretto and 3 tbsp espresso. Whizz together till smooth and creamy. Add the mascarpone and whizz together till smooth.
2.
In a clean mixing bowl, whip the double cream till it stands in soft peaks. Stir the chestnut mascarpone through the whipped cream. Taste and sieve in more icing sugar, if you think it needs it.
3.
Whisk the egg white till stiff peaks form. Gently fold the whipped egg whites through the chestnut mix. Set aside.
4.
Cut the panettone into 2cm-thick circles, then slice them into 1cm-wide fingers. Line the base of your serving bowl with half the panettone.
5.
In a small bowl, combine 7 tbsp espresso with 4 tbsp amaretto and 25g icing sugar. Drizzle half the liquid over the panettone in the bowl. Spoon half the chestnut mix over the panettone and level with the back of the spoon.
6.
Add another layer of panettone to the bowl. Drizzle over the remaining coffee and amaretto mix. Spoon over the remaining chestnut cream. Pop it into the fridge for at least 4 hrs or overnight to set – letting it soak overnight will give it a really luxurious texture.
7.
Take the tiramisù out of the fridge 30 mins before you want to serve it. Dust the top with a generous amount of cocoa powder and let that soak in for a few mins, then serve.
8.
Be Egg Aware
This tiramisù contains raw eggs, so may not be suitable for children, the elderly or people with compromised immune systems.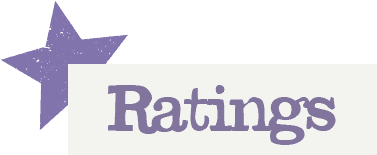 You'll need to log in to leave a rating & comment