Cheeseboard Welsh Rarebit Sauce
4-8 people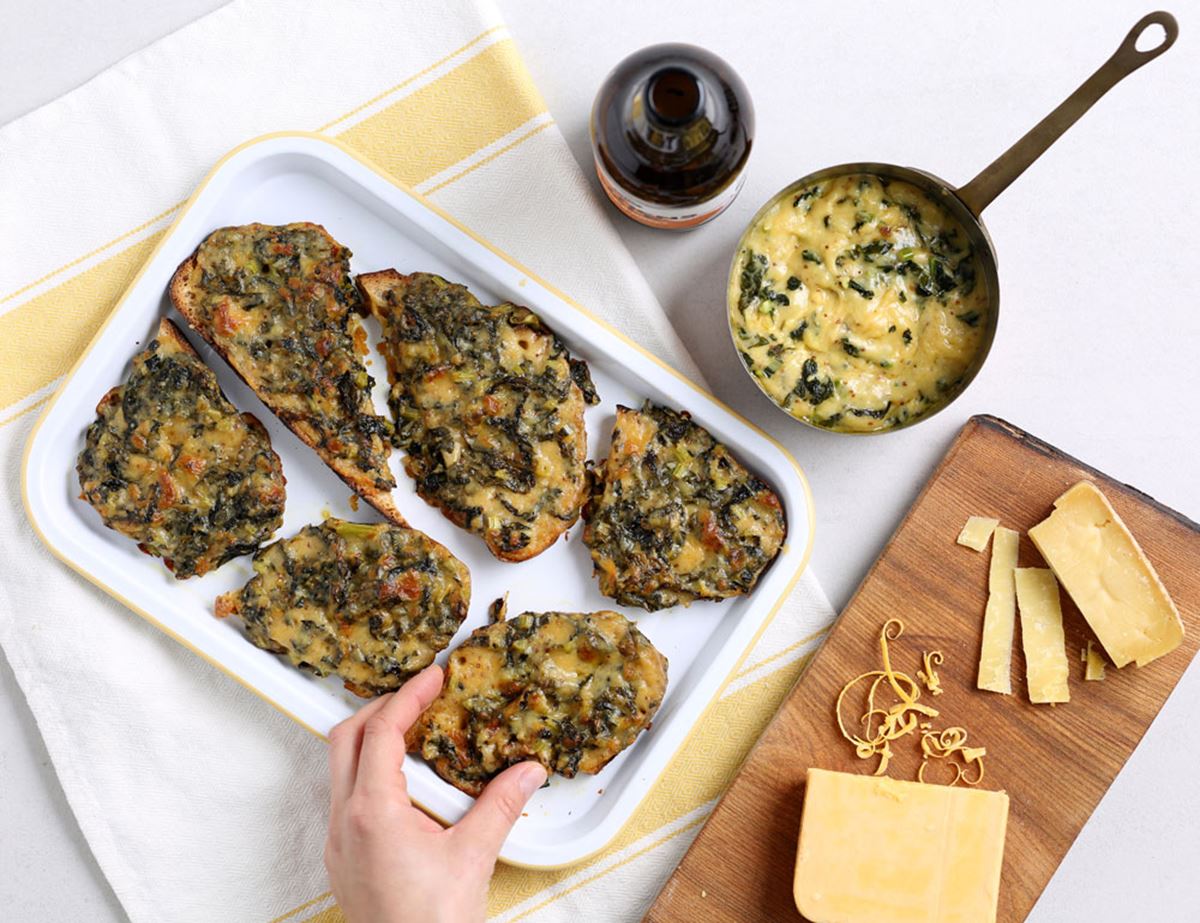 Welsh rarebit sauce is a delicious way to use up any leftover cheese you have hiding in the fridge, and in this twist on the classic you also get to use up leftover veg from your dinner or veg box. Zero waste cheese on toast is the sustainability snack we can get behind.
Ingredients
200g cheese, such as cheddar, stilton, emmental, double gloucester, brie, or red leicester
200g vegetables, such as squash, kale, Brussels sprouts, parsnips, mushrooms or tomatoes
50g butter
50g plain flour
200ml beer, dry cider or vegetable stock
2 tsp wholegrain mustard
2 tsp Worcester sauce
Crusty bread or jacket potatoes, to serve
Prep: 10-20 mins | Cook: 15-25 mins

Method
1.
Coarsely grate or crumble the cheese. You can use just one cheese or a mix. Cheddar and stilton, brie and double gloucester, or mozzarella, cheddar and red leicester are all delicious combinations.
2.
Prepare your veg. You can use raw veg or this is a great way to use up veg leftover from a dinner, like roast parsnips, boiled Brussels, fried mushrooms, or mashed squash. If you're using raw veg, make sure they're finely chopped or coarsely grated and woodier veg, like kale or squash, should be fried or steamed for a few mins.
3.
Melt the butter in a medium-sized pan set over a medium heat, then add the flour and cook, stirring with a wooden spoon, for 2-3 mins to make a roux. Slowly add the beer, cider or vegetable stock, a splash at a time, stirring/whisking well between each addition to smoothly combine the liquid with the roux. You should get a smooth, thick sauce.
4.
Add the cheese to the pan and stir till melted and combined. Stir in the veg, mustard and Worcester sauce. Bubble together for 2-3 mins. Taste and add a dash more Worcester sauce or mustard, if you think it needs it. You can use the sauce to make Welsh rarebit on toast or as a filling for jacket potatoes.
5.
Baked Rarebit on Toast
To make crunchy Welsh rarebits, heat your oven to 180°C/Fan 160°C/Gas 4. Spread the sauce on 1cm-thick slices of crusty bread arranged on a baking tray. Slide into the oven and bake for 10-12 mins till golden brown and bubbling. Slice and serve.
6.
Welsh Rarebit Jackets
Bake jacket potatoes till tender and cooked through, then split them open and scoop out most of the fluffy potato flesh. Tip into a bowl, add a few spoonfuls of the rarebit sauce (2-3 tbsp per jacket) and mash together. Spoon back into the potato skins and top with a little more of the sauce. Grill till golden and bubbling.
7.
Eat Me, Keep Me
You can store the sauce in your fridge for up to 1 week. Cool the sauce, then transfer to a tub, seal and chill. The sauce is great for making quick lunches at home, or after school snacks for the kids.

8 types of seasonal veg every week.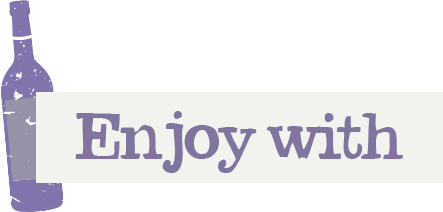 (£2.18 per 100g)

Save compared to buying separately

(£1.68 per 100g)

Save compared to buying separately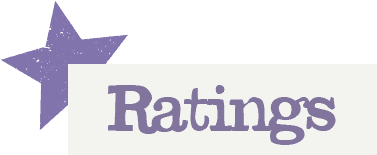 You'll need to log in to leave a rating & comment