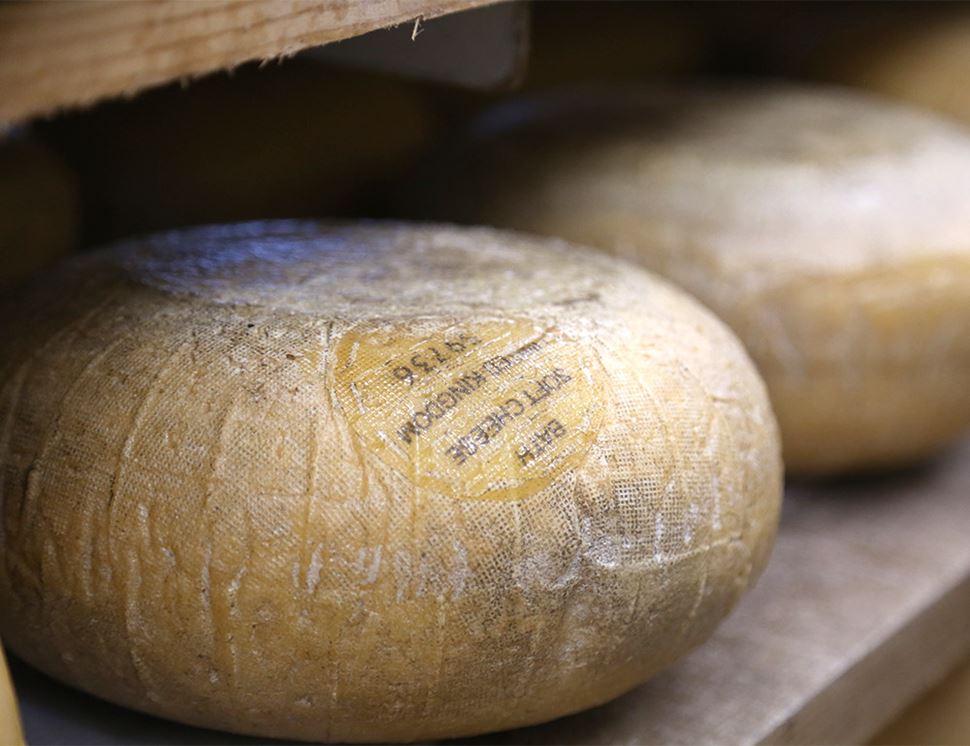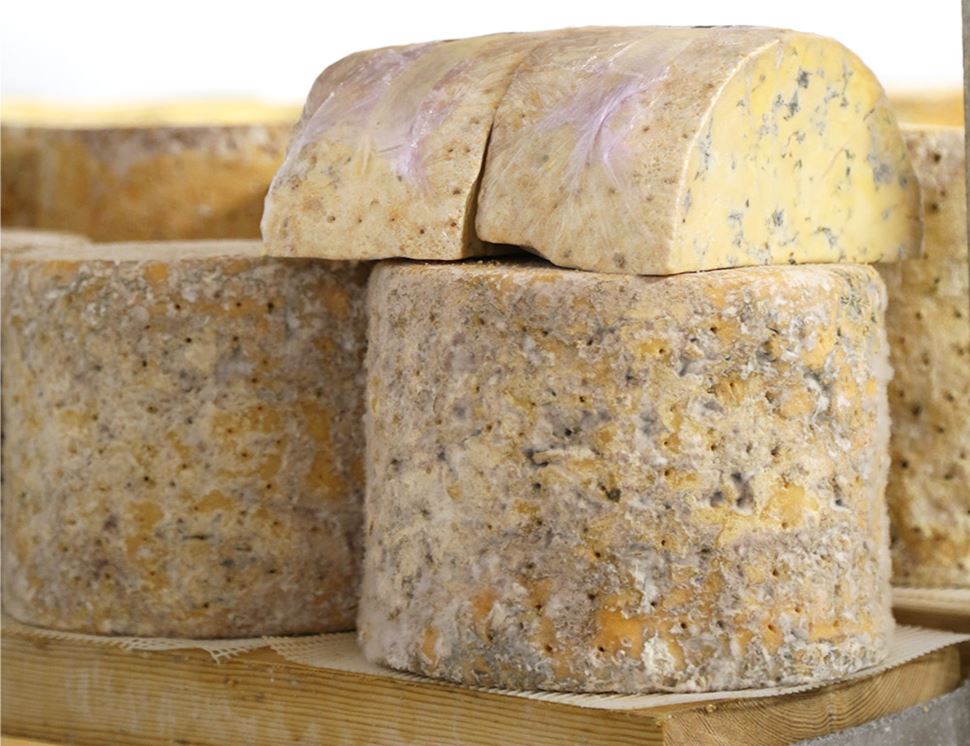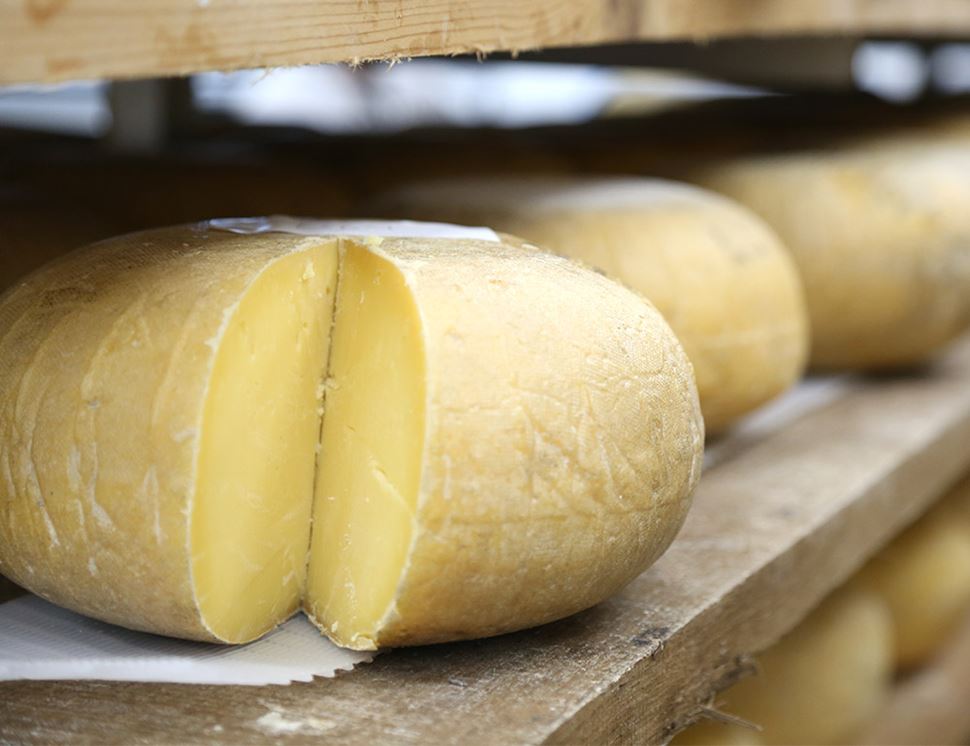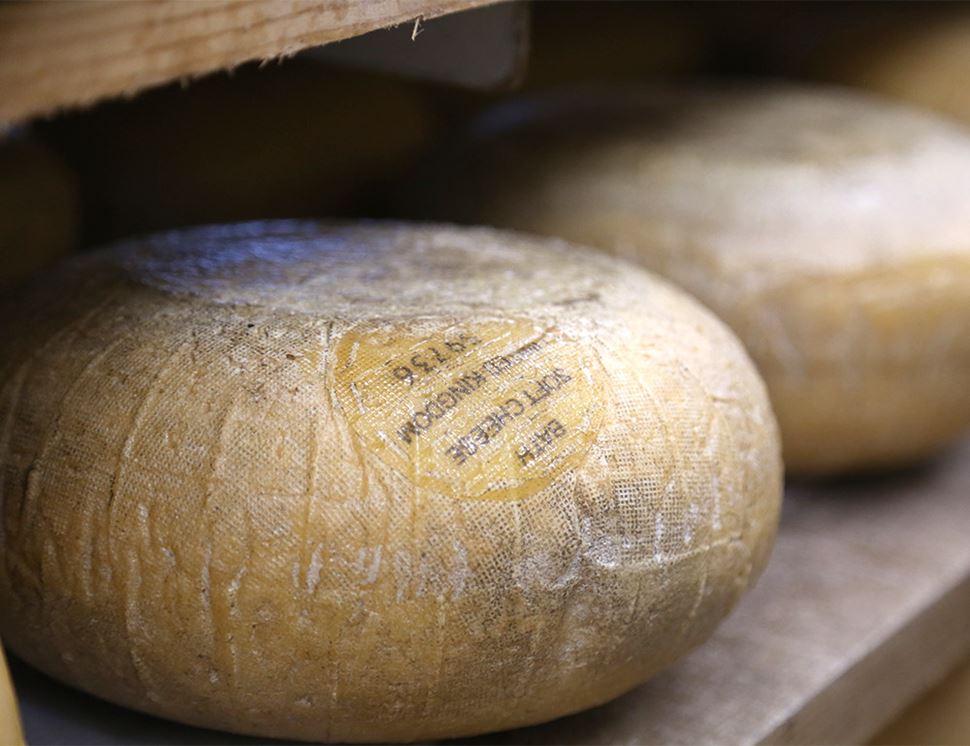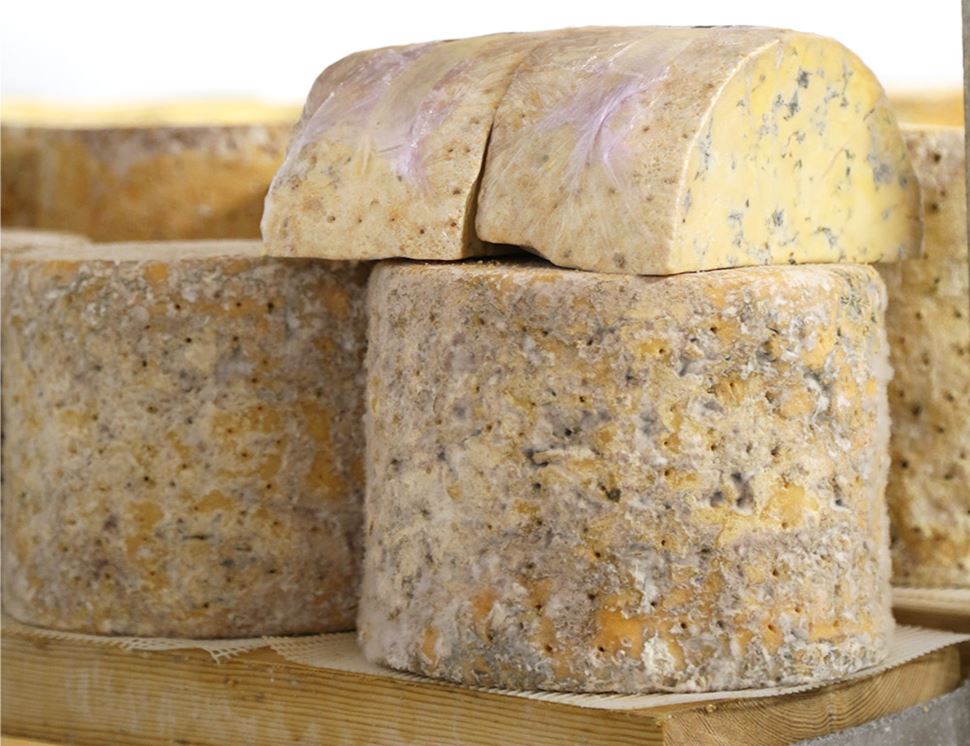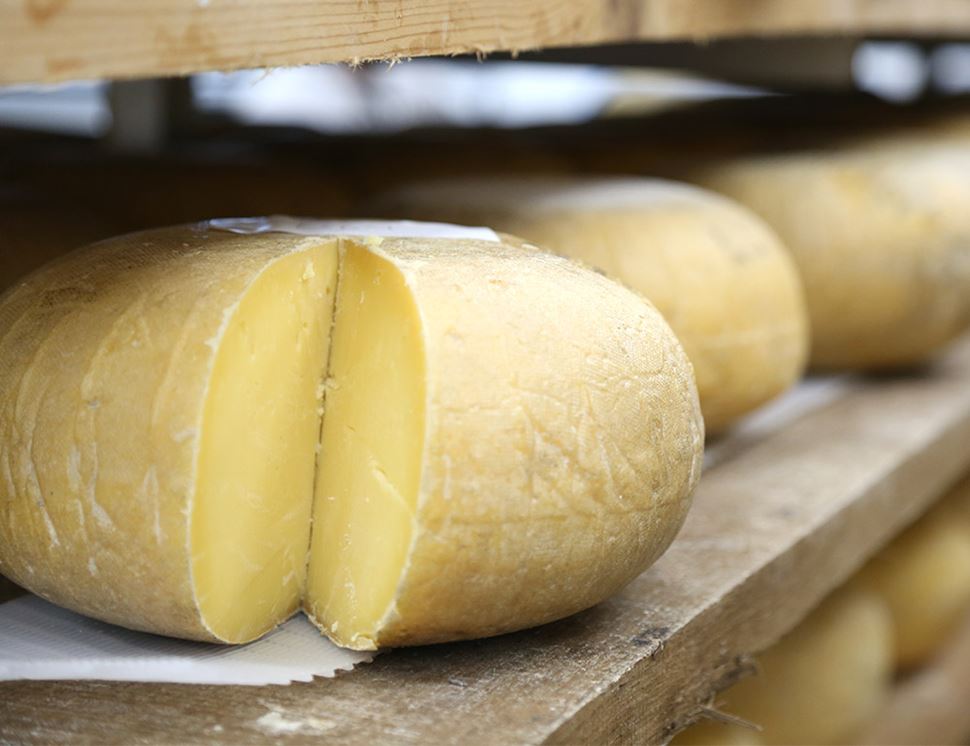 Monthly Cheese Club, Organic
Another month, another fantastic quartet of delicious organic cheese. These have been
carefully selected by our resident dairy aficionado, Ilyas. They can be combined to make
one mighty cheese board or enjoyed individually. Don't be tempted to order more than one of these at a time (unless you want two of the same selection in the same week). This roster of ravishing cheeses changes every month. Add one to your order to arrive every four weeks and you'll be set to receive a new line-up every month.
Monday 12th April
Monday 19th April
Farmhouse Double Gloucester, Green's of Glastonbury (250g)
Richard Green and his family have been making cheese in the West Country for 100 years now. It's that century of experience that sets them apart from other cheesemakers, and it's what makes their wedges so special. Award-winning, even, as we're talking about their Double Gloucester. With its rich and creamy taste, and that distinct tang, this cheese deserves every medal that's been bestowed upon it. Cheese toastie, anyone?
Godminster Oak Smoked Vintage Cheddar (200g)
We've saved this strong, smoky Cheddar for last and so should you. It's the winner of an International Cheese Award and after a nibble it's clear why. The smoke of sustainably sourced oak chips envelops rich, buttery Godminster Cheddar in a powerful salty smokiness that lingers like embers in a bonfire. Its strong wood-smoke flavour dominates most others but goes excellently with a hoppy ale, a fruity chutney or even just melted over toast.
Golden Cenarth, Organic, Caws Cenarth Cheese (200g)
From Glastonbury, we head West across the border to the Welsh dairy of Caws Cenarth Cheese. Their organic Golden Cenarth is a traditional, Welsh treasure that's rind-washed in cider. This wash gives the cheese a unique savouriness that's so moreish, you might find yourself diving into its wooden box for a few more tastes. Beneath a pungent rind, you'll find a smooth, nutty delight that might be soft in texture but holds nothing back in its creamy taste. Oven-bake to turn this treasure to pure liquid gold.
From volcanic slopes to the verdant valleys, we finish with the dreamy Gorgonzola Dolce from Italian masters, CasArrigoni, in Lombardy. When it comes to crafting beautifully soft cheeses, layered with sophisticated flavours, CasArrigoni can't be beat. This Gorgonzola Dolce is no exception, aged for three months in temperaturecontrolled caverns, deep within the caves of Val Taleggio. Its supple, spreadable texture and gentle, creamy, blue-green tang elevate every cracker to new heights
100% Grass-fed Cheddar, Organic, Lye Cross Farm (200g)
It's often family traditions that keep the finest recipes alive to this day. It's no different for Bath soft cheese. Park Farm's recipe was found buried in an old grocer's book complete with traditional methods. Four generations have worked the Park Farm dairy for over 106 years so their cheese is literally one for the history books. It's creamy, smooth, ivory-coloured interior has a robust taste with hints of lemon and mushroom wrapped in a soft bloomy rind.
Fleet Valley Blue, Organic, The Ethical Dairy (150g)
The best cheese is made with the best milk. The best milk comes from happy cows and boy do The Ethical Dairy have happy cows. They let calves wean on their mothers for far longer than traditional dairies to reduce stress and prioritise the animal's welfare. That same raw milk is used to make this glorious blue cheese with a silky smoothness and salty tang that really makes itself at home on the palette. You can nibble away knowing full well that this is a cheese made with love and respect.
Perl Wen, Organic, Caws Cenarth (200g)
Caws Cenarth started making cheese in their little pocket of West Wales over 40 years ago. Champions of traditional methods, they still make all their wedges by hand, like this Perl Wen. The cheese itself is a modern twist on the classic Welsh cheese Caerffili, with its citrus-y zing and a hint of tangy sea salt. With every mouthful, you experience both the past and the present of this family of passionate cheesemakers. A blend that's like nothing else around.
Allergen information: Abel & Cole handles celery, celeriac and nuts on site. Due to our packing process and re-use of boxes there is a risk of cross-contamination from these, and all other allergens.
You might also like to try...