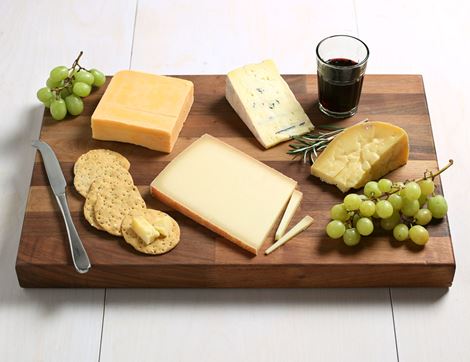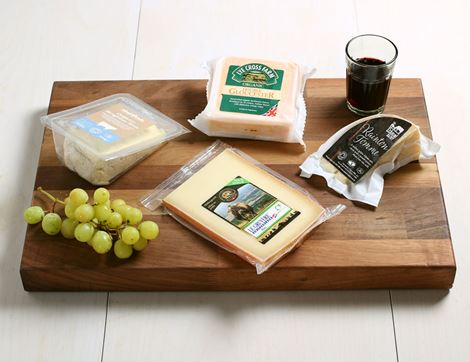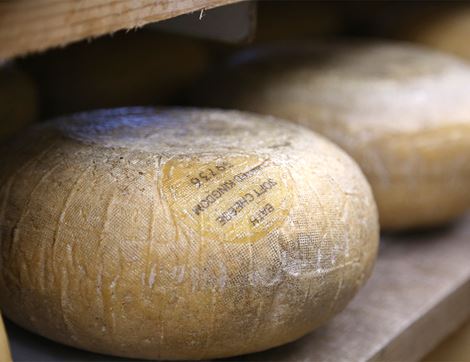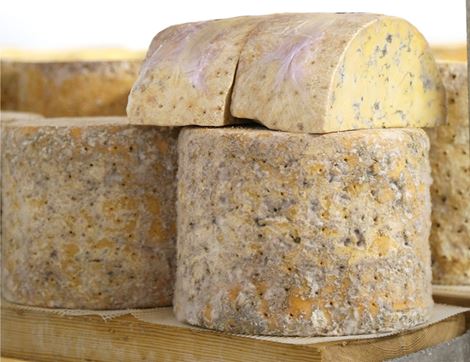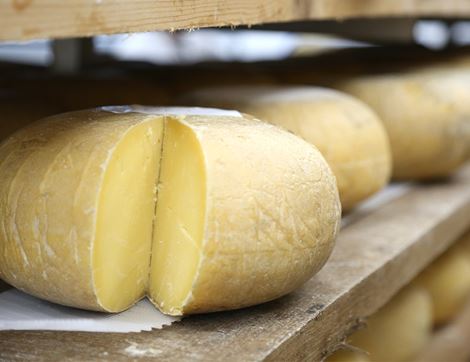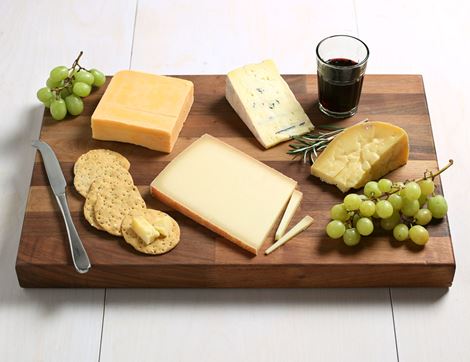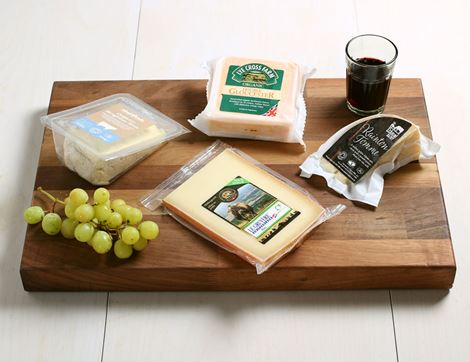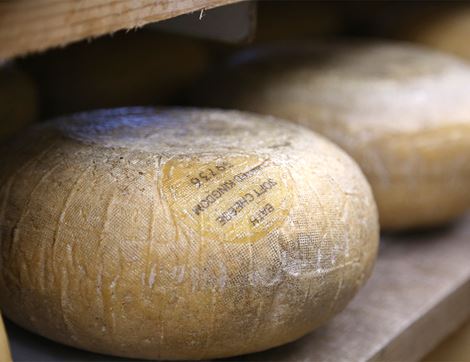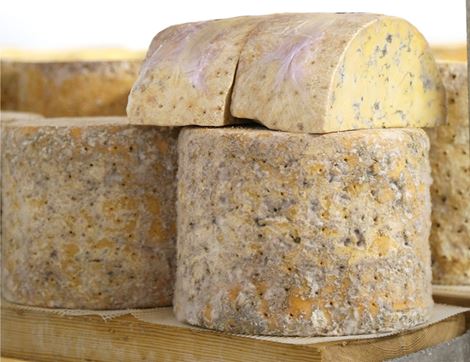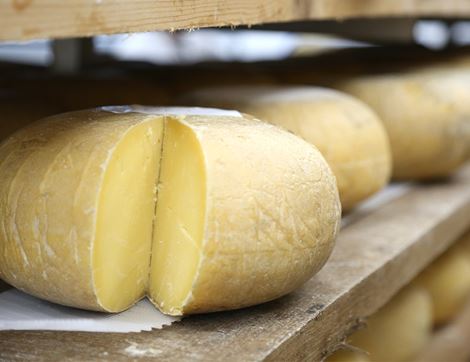 Monthly Cheese Club, Organic
Another month, another fantastic quartet of delicious organic cheese. These have been
carefully selected by our resident dairy aficionado, Ilyas. They can be combined to make
one mighty cheese board or enjoyed individually. Don't be tempted to order more than one of these at a time (unless you want two of the same selection in the same week). This roster of ravishing cheeses changes every month. Add one to your order to arrive every four weeks and you'll be set to receive a new line-up every month.
Monday 25th October
Monday 1st November
Brighton Blue Cheese, Organic, Abel & Cole (150g)
High Weald Dairy's Brighton Blue is a real people-pleaser, capable of converting anyone on the fence about blue cheese. The blue-green veins strike a salty, tangy note that's perfectly balanced by a rich, buttery flavour throughout. Its milder, more accessible taste welcomes fans of creamier cheeses but loses none of its character alongside stronger flavours, as a good 'blue' should. With this crowdpleasing cheese present on your cheeseboard, you might find it a surprise favourite.
The Swiss know a thing or two about making cheese. Take this rather exquisite Gruyère, for example. Made from the milk of freely roaming alpine cows who forage on natural pastures, and then cave-aged for five whole months, it's full of vast complexity and lovely nuance. There's full-bodied, fruity tones at first, which then give way to a more earthy, nutty character. It's dense when young, but then becomes flaky and granular as it ages. You could say it's a cheese that keeps on giving, with every bite.
Lye Cross Double Gloucester 245g
Let's begin with a buttery beauty from Green's of Glastonbury, setting the bar for organic, British cheeses ohso high. Green's Farmhouse Double Gloucester is an excellent way to give Cheddar a week off and enjoy a similarly mellow, yellow favourite. With a succulent texture and smooth, savoury taste, Double Gloucester is an excellent team player to add to your favourite sandwiches. Or, you can up the ante a little more and enjoy a rich Double Gloucester toastie that's double the gooey indulgence too.
Tomme, Organic, The Ethical Dairy (150g)
There's something quite pleasing about the gently curving rind on the Rainton Tomme from The Ethical Dairy. Just beneath the surface is a lustrous, golden, Alpine-style cheese with a sweet, nutty flavour. As with all the Ethical Dairy cheeses, the Tomme is made with raw milk from mother cows with weaning calves. Growing together keeps cow and calf much happier, which we reckon helps make deliciously creamy cheese. A win-win for both the cows and the cheesemakers.
Cheddar with Balsamic Onion, Organic, Caws Cenarth (200g)
Perl Las, Organic, Caws Cenarth (200g)
We finish with another blue but one that creates a wholly different experience. Awarded Best Welsh Cheese and Best International Cheese at 2016's Nantwich International Cheese Show, Caws Cenarth's Perl Las is a rare treat indeed. Their "Blue Pearl" couldn't be more distinct from the tangy Bath Blue, with its gooey, Camembert-like texture and delicate flavour profile. This perfectly balanced cheese walks the line between gentle creaminess and powerful blue notes. A masterpiece and a fitting finale.
Perl Wen, Organic, Caws Cenarth (200g)
Where the paths of tangy Caerfilli and creamy Brie meet, you'll find Caws Cenarth's delicious Perl Wen. The rind is as pearly white as its namesake but underneath is a soft, lemon-yellow centre. A refreshing citrus flavour waits inside, seasoned with just a hint of sea salt that pairs beautifully with sweet chutneys and charcuterie slices. Over time, this Welsh winner will continue to ripen, leaving its firm Caerfilli texture behind and softening into a creamy Brie-like delight. That's if there's any left by then...
Thelma's Original Caerffili, Caws Cenarth (180g)
Caerffili is a Welsh classic but there's something special going on in Caws Cenarth's Caerffili. This crumbly treat still has the loose texture you'd expect but with one nibble you'll discover a creamy flavour and a delicate lemony taste in each bite. It's a flavour that blossoms on the palette with utterly moreish results. Such a robust taste can only come about with generations of organic cheese-making and the titular Thelma Adams has that in spades. After thirty years of cheese this good, it's no wonder she put her name on it.
Allergen information: Abel & Cole handles celery, celeriac and nuts on site. Due to our packing process and re-use of boxes there is a risk of cross-contamination from these, and all other allergens.
Turn it into one of these
You might also like to try...