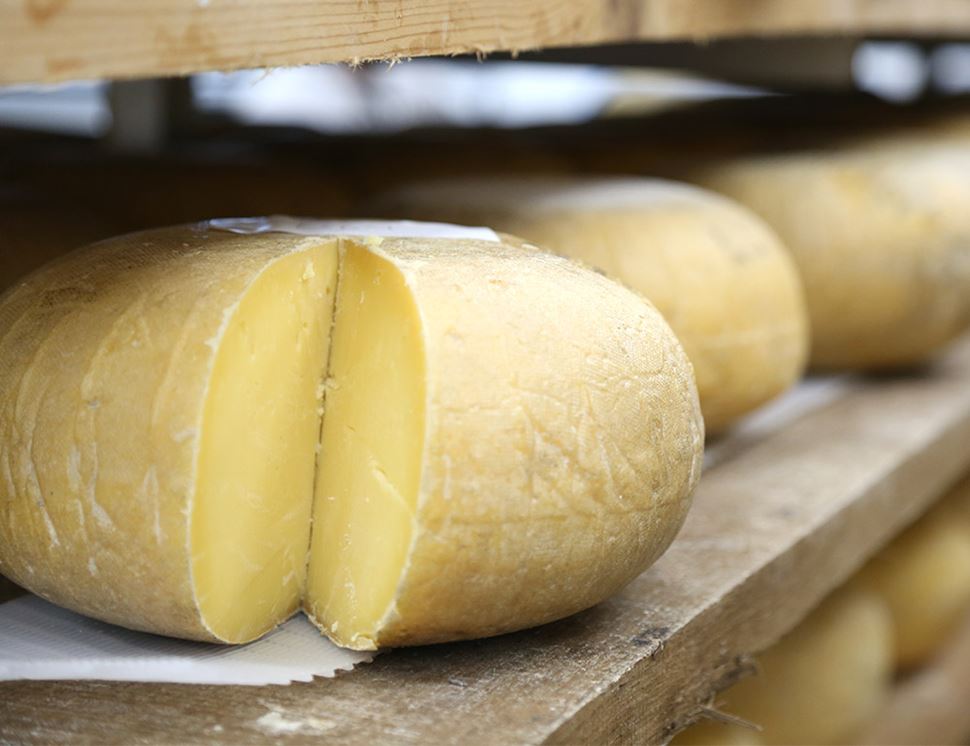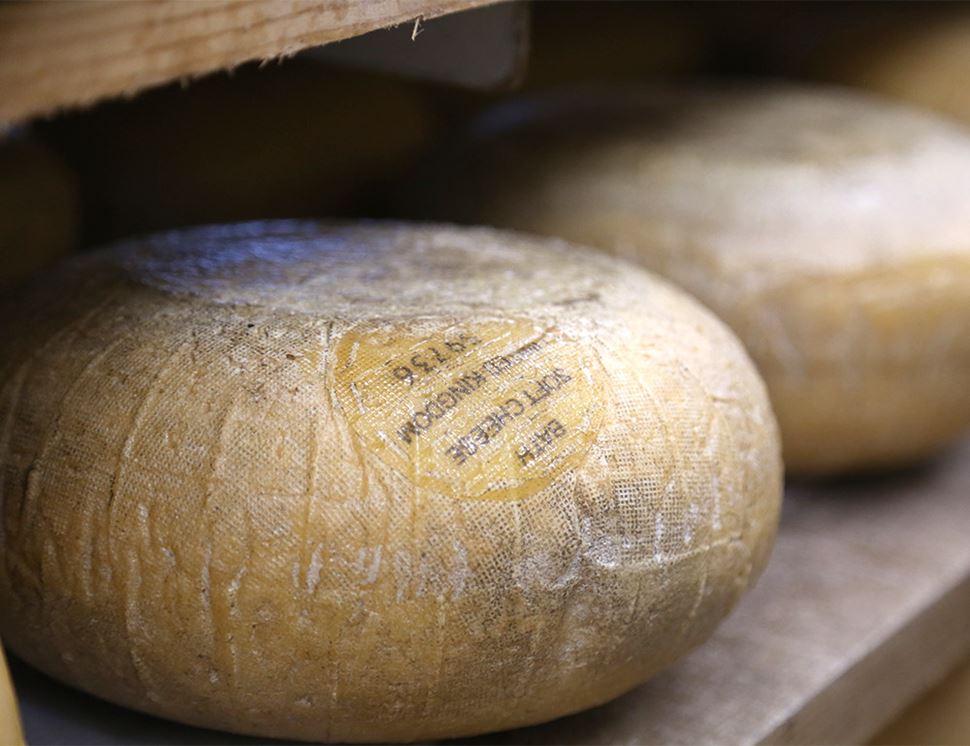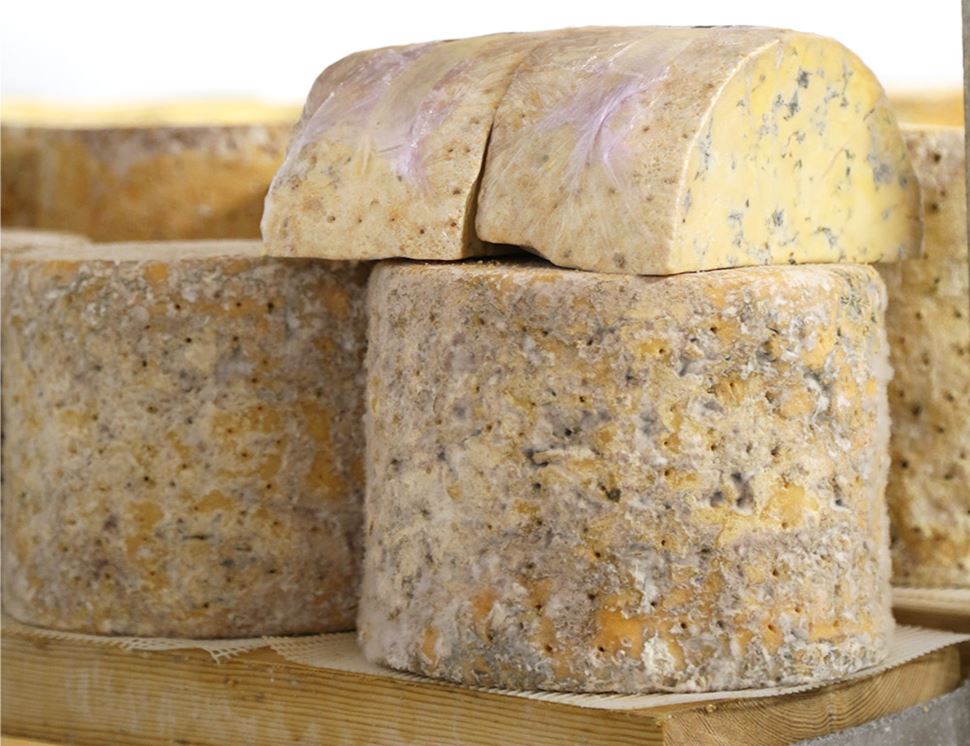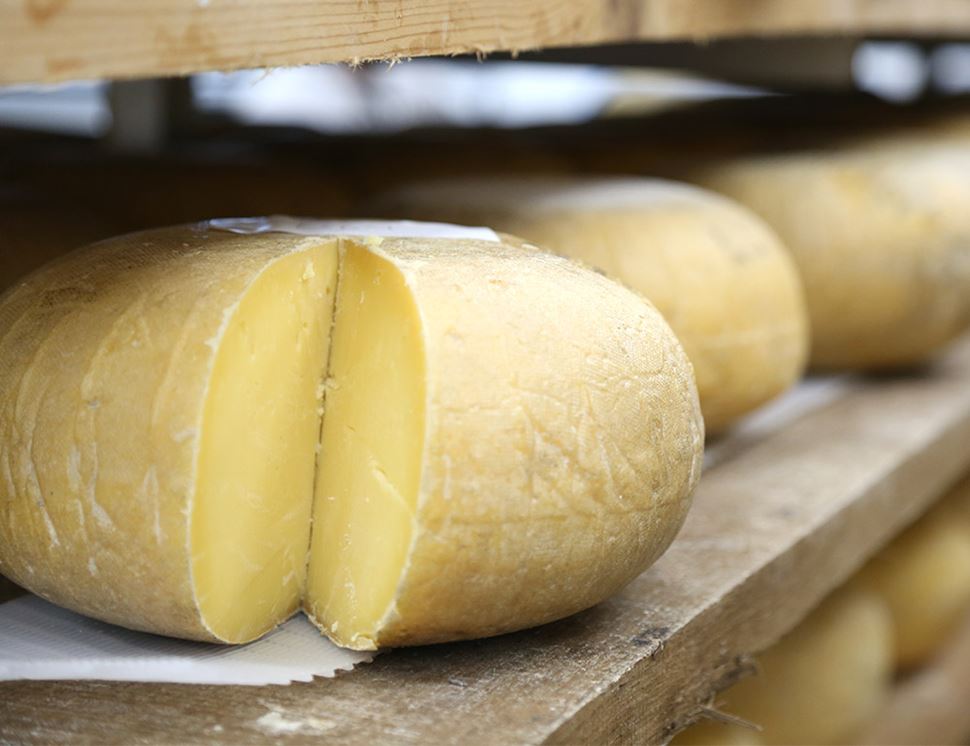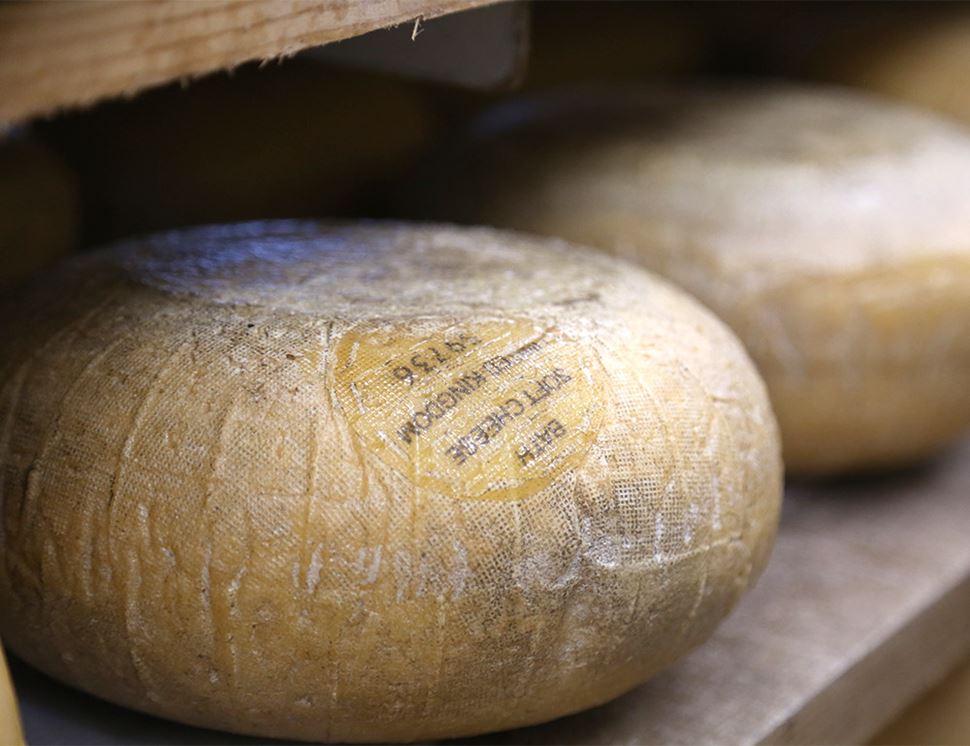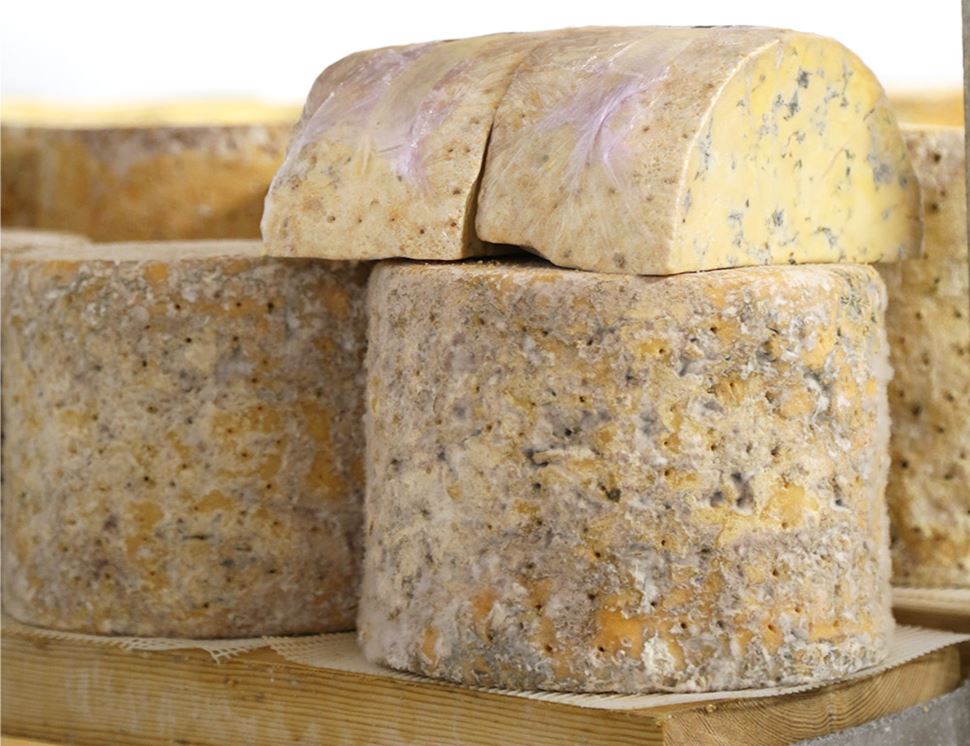 Monthly Cheese Club, Organic
Q: Which cheese surrounds a medieval castle?
A: Moat-zarella!
Now that we've got the cheesy jokes out of the way, it's time to get down to the eating. These are some of our resident cheese expert Harriet's very favourites, and she's sure you'll love them too
Monday 19th February
Monday 26th February
DC30 - Gorgonzola Dolce (200g)
Made in the hills of Lombardy, north of Bergamo by family dairy Casa Arrigoni, this is a mild or "dolce" Gorgonzola which means it's younger and softer than some. It's aged for a couple of months in underground caves, allowing for subtle blue veining. The result is a beautifully buttery and creamy cheese with a gentle blue tang. Gorgonzola originates in the mountains as these herds produce the creamiest milk, flourishing as they do on wild flowers and lush mountain grass. This is not the modern way, but Casa Arrigoni remains at 2000 metres altitude, close to the herds and to the tradition of this rich cheese.
Try it... smeared on a bit of bruschetta and drizzle with honey
DC34 - Green's Vintage Cheddar (350g)
This Vintage cheddar has been aged for 15 months for a smooth, rich flavour with a velvety texture. It's a PDO cheddar, meaning that it is made exclusively from West Country milk and is "cheddared" in the traditional way. Huge slabs of curds are stacked on top of one another to help press the whey out, helping to create that distinctive cheddar texture.
Try it with... a glass of Dunkertons cider or some slices of English apple.
DC74 - Red Label Santa Gadea (135g)
This little gooey beauty is mould-ripened, leaving a creamy centre with a strong, nutty flavour. Made by. Alfonso's on his 2000 acre Santa Gadea farm, where his 1000 goats roam free. A large barn holds the milking parlour and the goat's sleeping digs, with a French design (they're French goats and Alfonso didn't want any homesickness). The goats feed on his own crops (GM, chemical-herbicide-and-fertilizer free) which produces rich, organic milk. All while taking care of the local wildlife by planting over 100,000 trees and only using energy from windmills and solar panels.
Try it... in a lively, leafy salad
DC87 - Wensleydale, Organic, Lye Cross (245g)
A firm favourite of that intrepid duo, Wallace and Gromit, this is a cheese with a sweet twist. It's hand crafted according to traditional methods in Somerset, just down the road from the village of Cheddar and aged for between one and three months. Their herd graze the flower rich meadows at the foot of the Mendip hills imbuing the milk with its signature creaminess.
Try it with... a fruit laden cheeseboard, on crackers
DC120 - Goat's Milk Fresh Cheese, Organic, Bergerie (100g)
La Bergerie has forty hectares of beautiful fresh grass that their herd of sheep and goats contentedly graze and roam on. The deep soil and surrounding springs in the area give this area a real uniqueness, and makes it a true organic haven. Their goat's cheese is fresh and light with a zippy tang.
Try it... stirred into pasta, or stuffed into chicken breasts
DC47 - Wyfe Of Bath Cheese (200g)
Wyfe of Bath was created by Graham Padfield at Park Farm, Kelston (just outside Bath) back in 2000. Since then, much like its namesake, this delicious cheese's fame has spread far and wide. An aged Gouda style cheese it has a beautifully nutty flavour and is made entirely from milk from the Padfield family's herd. Their dairy is right next door to the milking parlour, so the milk hardly has to travel at all and keeps all of the proteins and fats intact. This produces a better cheese with a beautiful texture and flavour.
Try it with... a sweet wine or sherry
DC98 - Bath Blue Cheese (200g)
Another superb cheese from the organic herd at Park Farm. This time, ripening for up to ten weeks results in a creamy blue veined beauty with the traditional tangy taste. When last we visited Graham, he mused on the pleasures of organic farming: ""It's uplifting to see the spectacle of glossy black and white cows on brilliant green fields. When the nights are long and wet, and the grass stops growing, it's gratifying to provide the herd with silage to eat, straw to lie on, and shelter from the cold."
Try it with... a handful of grapes or a nice quince jelly
Duddelswell Sheep's Cheese (125g)
Named after the small hamlet situated in the Heart of Ashdown Forest, which was made famous by AA Milne and Winnie the Pooh. Duddleswell is a hard sheep's milk cheese matured on wooden boards for over 6 months , giving the cheese a rich, slightly sweet nutty flavour and smooth firm texture. Try it with: An antipasti platter or paired with some quince paste.

Ingredients: organic sheep milk*, salt, microbial rennet, lactic cultures (* = organic)
Dietary information: Contains Milk. Suitable for Vegetarians.
You might also like to try...