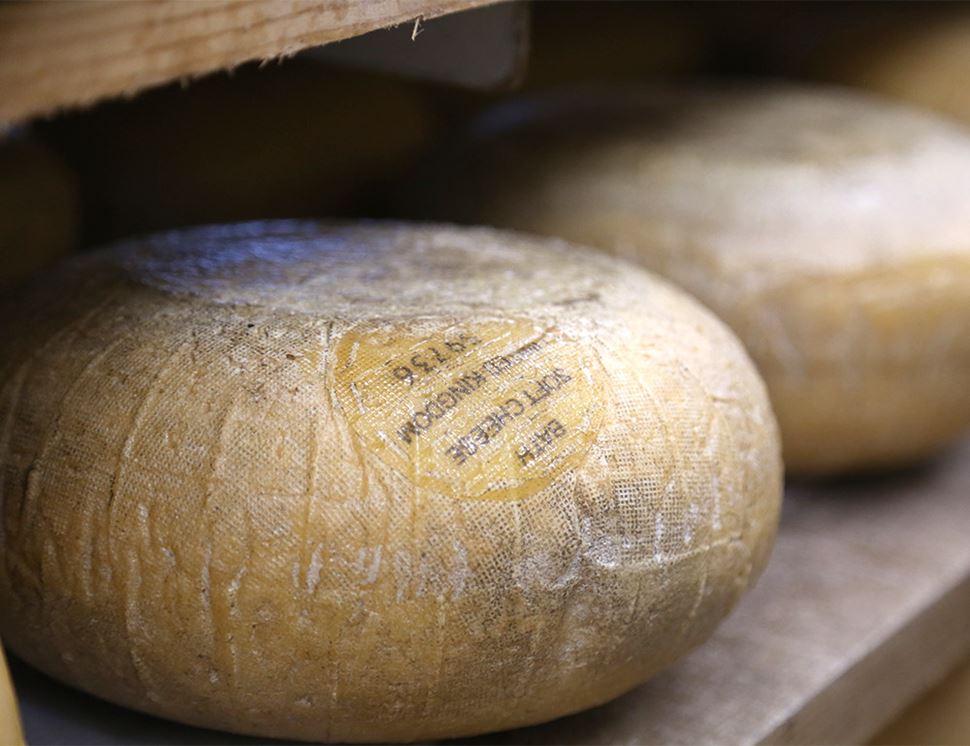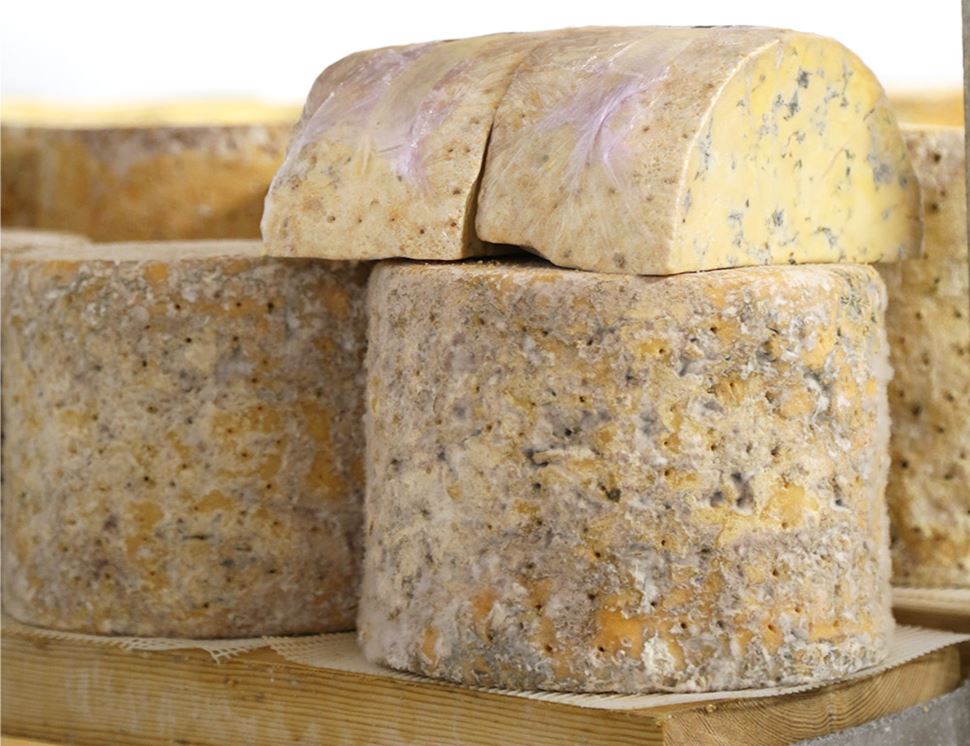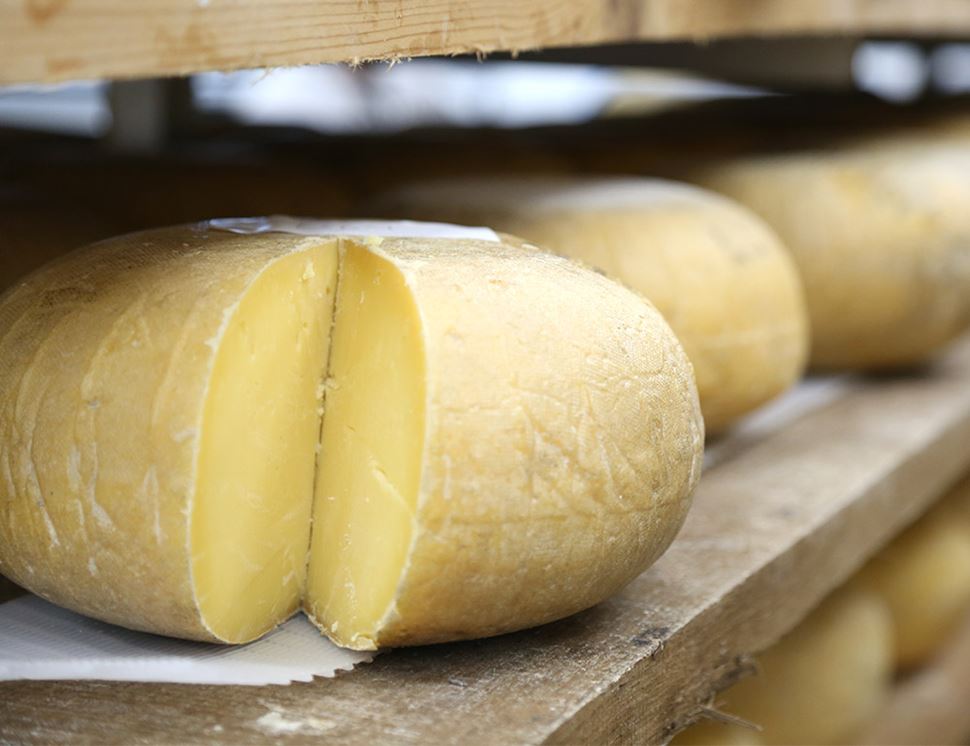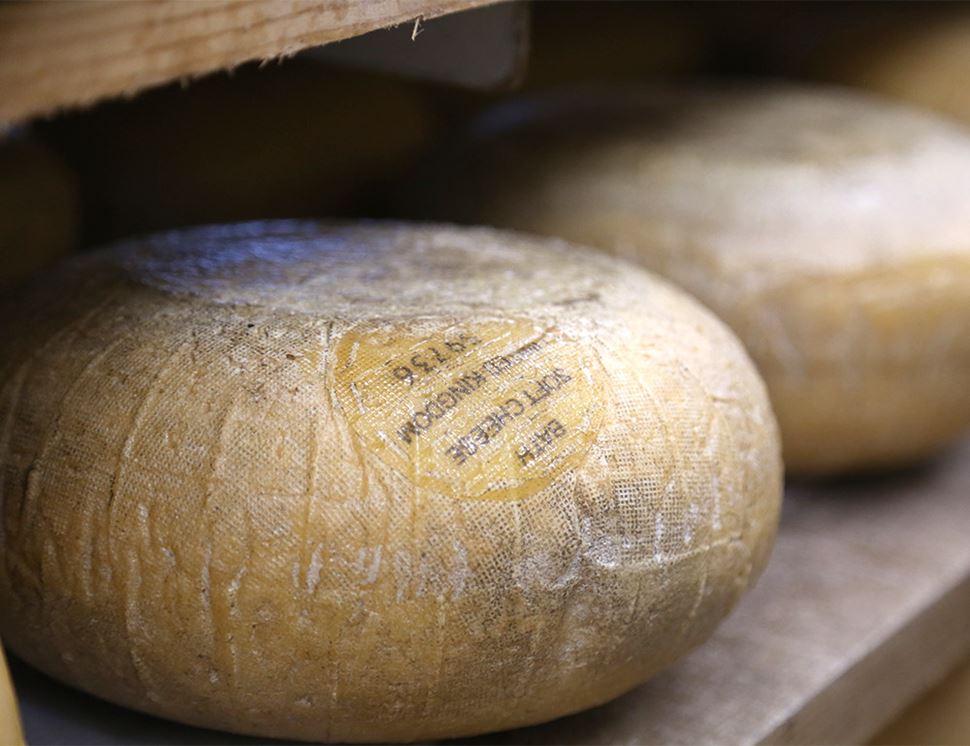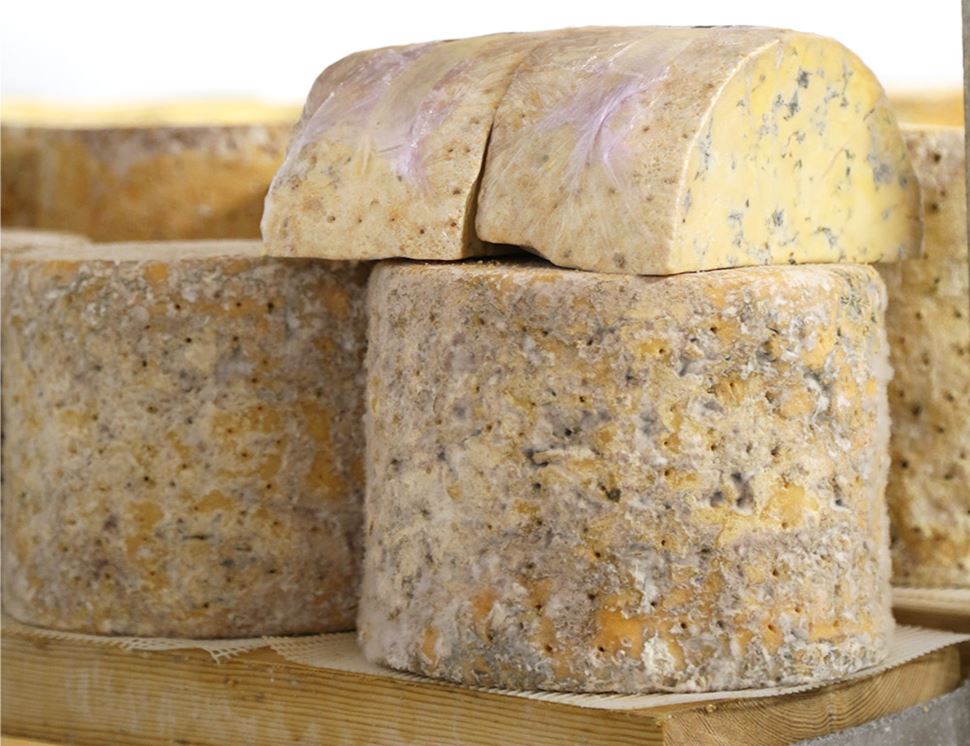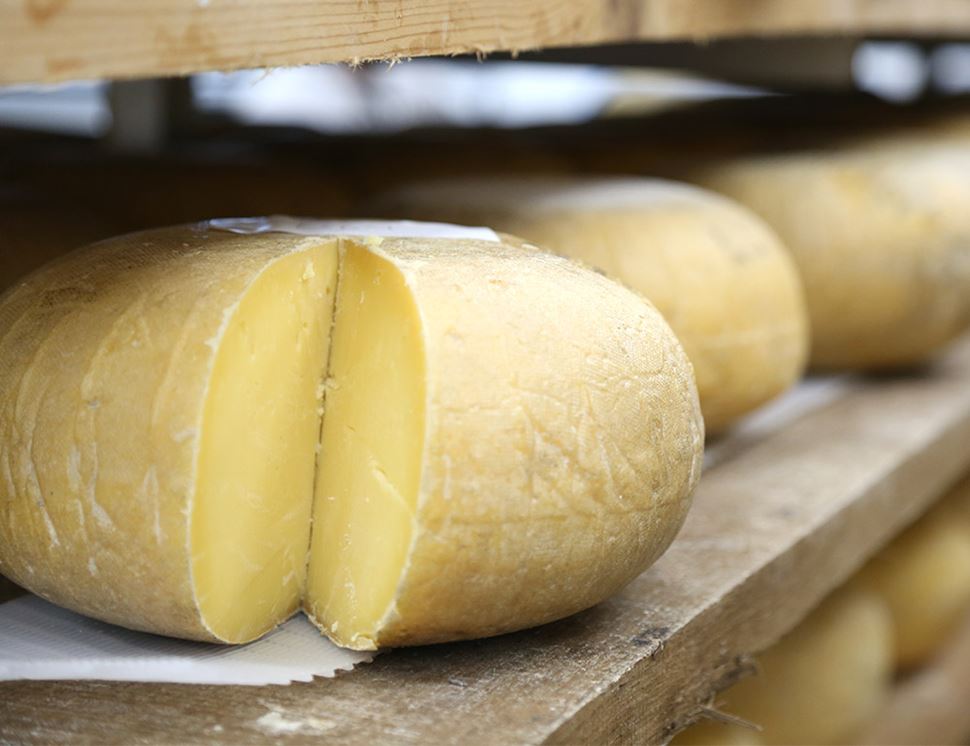 Monthly Cheese Club, Organic
Another month, another fantastic quartet of delicious organic cheese. These have been
carefully selected by our resident dairy aficionado, Ilyas. They can be combined to make
one mighty cheese board or enjoyed individually. Don't be tempted to order more than one of these at a time (unless you want two of the same selection in the same week). This roster of ravishing cheeses changes every month. Add one to your order to arrive every four weeks and you'll be set to receive a new line-up every month.
Monday 6th July
Monday 13th July
The Lombard-area in Northern Italy brings you this extraordinarily soft and creamy cheese. The Gorgonzola there is produced in small batches, where it's the human touch, as well as at least sixty days of aging, that make a real difference. The last stage of this aging still occurs in the cool caverns of the Valtaleggio valley, as it has done for centuries. The mild, creamy flavour just melts in the mouth with powerful, though not overwhelming, salty veins.
Pitchfork Cheddar, Organic, Trethowan's Dairy (200g)
Pitchfork takes its name from the farming tools that once were used to make it. Trethowan's Dairy might have updated their cheese-making tools but their production still draws on the heritage behind it. They patiently wait for the cheddar to mature for up to a year and this imbues it with an unmistakeable strength of flavour with just a little lactic bite. Not every cheese sees its first birthday but this is a taste well worth the wait...
Seven Sisters Sheep's Cheese, Organic, High Weald Dairy (125g)
The Seven Sisters that this cheese takes its name from are actually the chalky cliffs of East Sussex. Proof that chalk and cheese can go together. This delightful, semi-soft, sheep's cheese has matured for up to 12 weeks to gain its light, nutty flavour. But what makes each piece truly unique is the coating of Hebridean seaweed that dresses the cheese in a striking, green coat of speckles. It also layers a salty tang on top of the creamier flavours for a mix of mouthwatering tastes you won't forget.
Wyfe Of Bath Cheese (200g)
Back in 2000, Graham Padfield created the Wyfe of Bath cheese. It's bold and full of character, like the lady who lends her name to it. The taste comes to you straight from Old England, with a meadow of floral flavours and a sweet nuttiness too. The rounded shape is formed when the curds sit and settle in traditional cloth-lined baskets. The cheese gains a sunny, yellow glow and with a firm rounded end, it's one that the cheeky Chaucer would be proud of
Cotswold Blue Brie, Organic, Simon Weaver Organics (140g)
It's new, it's blue, and it's making one cheese from two! This creation from Simon Weaver was born a Brie but yearns to be a bold blue cheese. A mild ripple of Roquefort moulding runs through this buttery brie but there's no compromise with this combination. It retains all the classic creaminess of Brie just with a tangy blue-vein boost. Treat it to a traditional bread and wine accompaniment or serve with fresh, fruity friends like pear and sweet relishes after dinner.
Smoked Ashdown Forester Cheese, Organic, High Weald Dairy (150g)
Before we get into it, let's just acknowledge that there's a winner of the World Cheese Awards right here. The year was 2011, the result was gold. But it took real dairy dedication and traditional smoking techniques to achieve this level of quality. In fact, every truckle patiently matures over a whole three months with smoky oakwood shavings to perfect the flavour. But slow and steady wins the race, and this master-cheese is a creamy, smoky taste of first place.
This pale gold ingot of Italian Taleggio has an idyllic journey and few centuries of tradition behind it. It starts out in Lombardy's mountain peaks where the cows graze on alpine pastures. The sweet milk from this free-roaming herd gives this cheese its silky- smooth texture. Then, during 40 days of maturation and brine washing, Taleggio develops its uniquely pungent presence and mild, fruity tang that can only be guaranteed by a true DOP cheese.
Truffle Cheddar, Organic, Godminster (200g)
In Godminster's hands, Cheddar cheese becomes edible gold. So, how do you improve on such a rich and luxurious recipe? Well, the inspired addition of European black truffle certainly goes a long way. This gourmet offering comes cloaked in black wax, ready to peel back and unveil its umami flavours. The triumphant taste of truffle and the buttery, creaminess of Godminster's flagship Cheddar mingle to elevate even the humblest toastie to cheese royalty.
Allergen information: Abel & Cole handles celery, celeriac and nuts on site. Due to our packing process and re-use of boxes there is a risk of cross-contamination from these, and all other allergens.
You might also like to try...