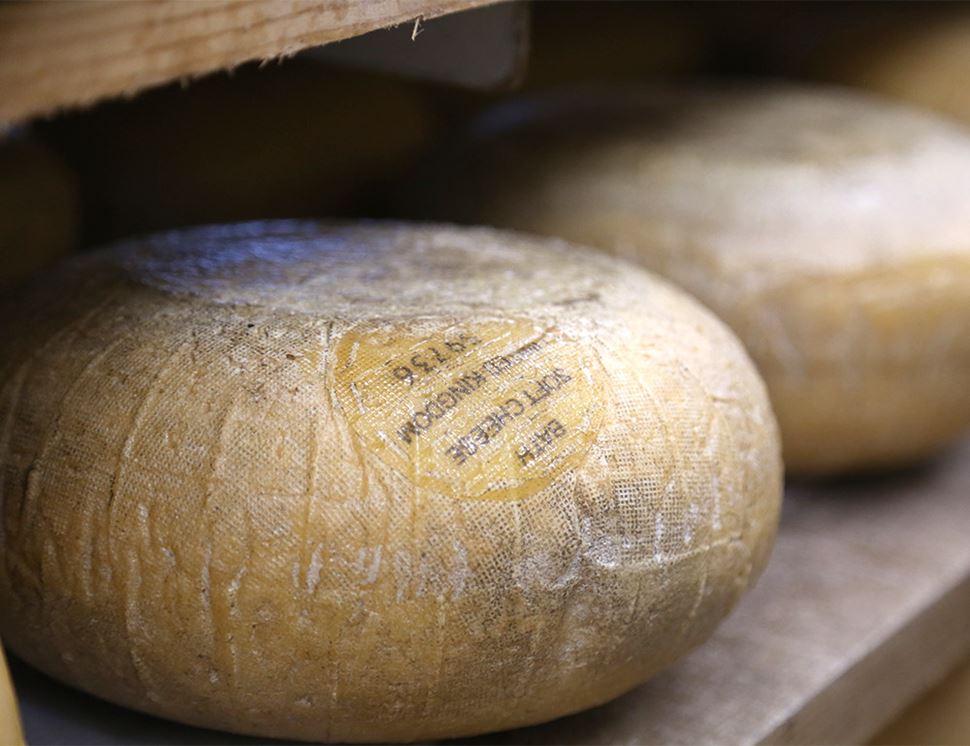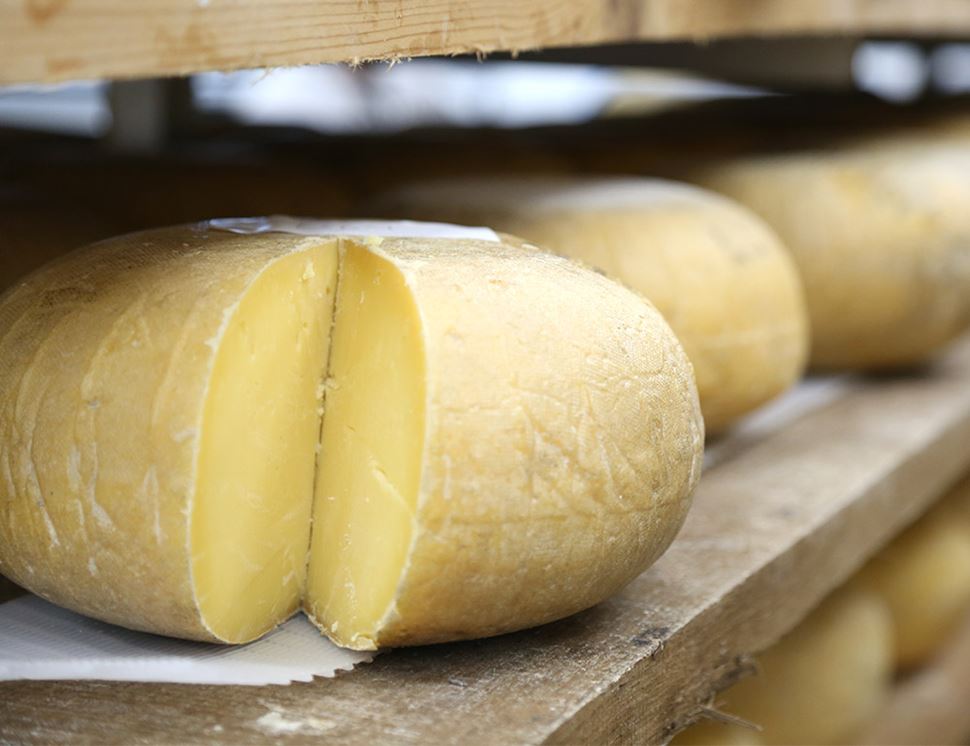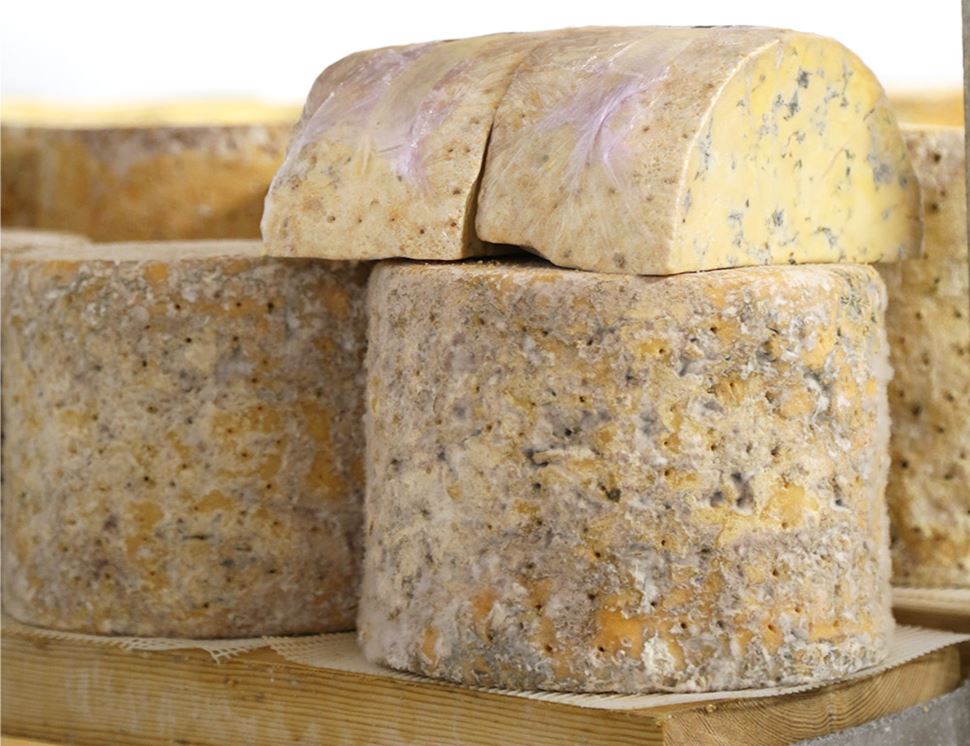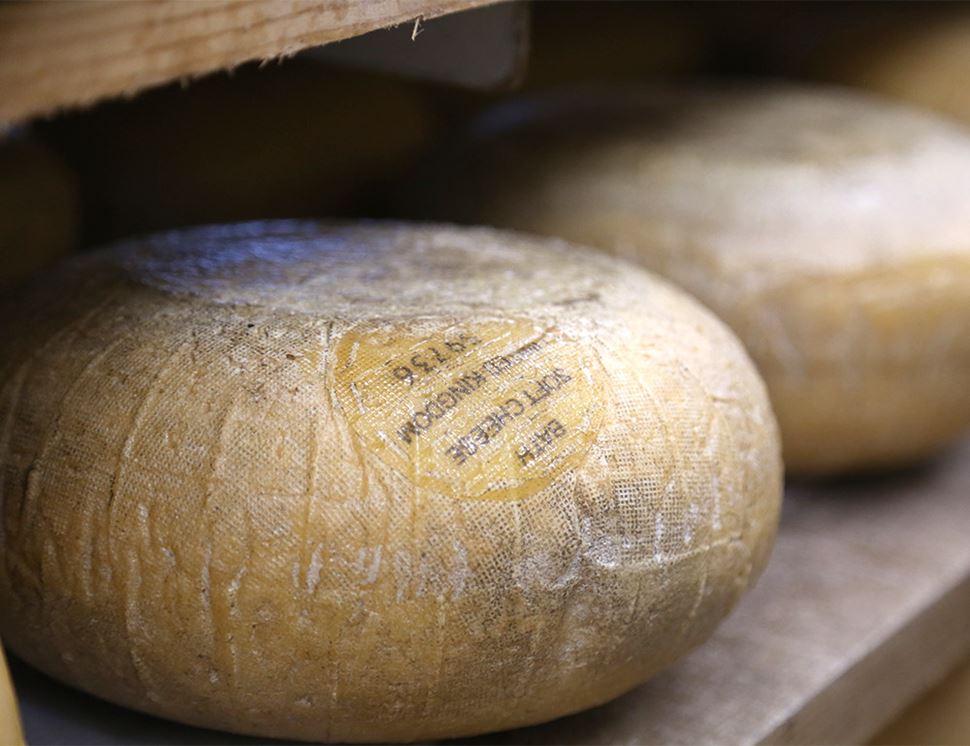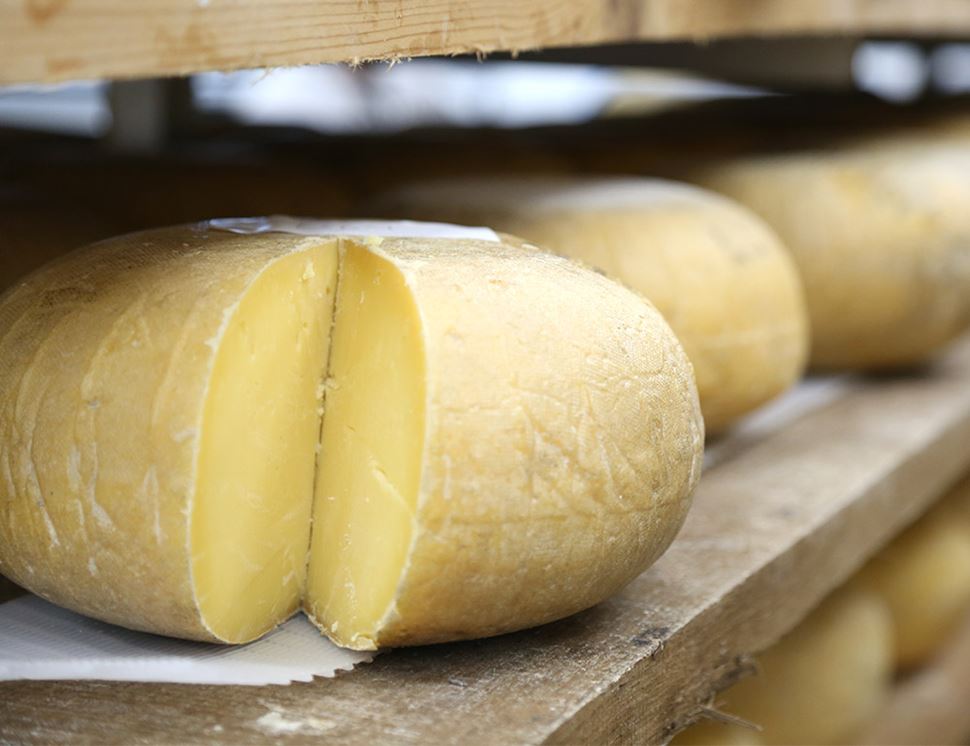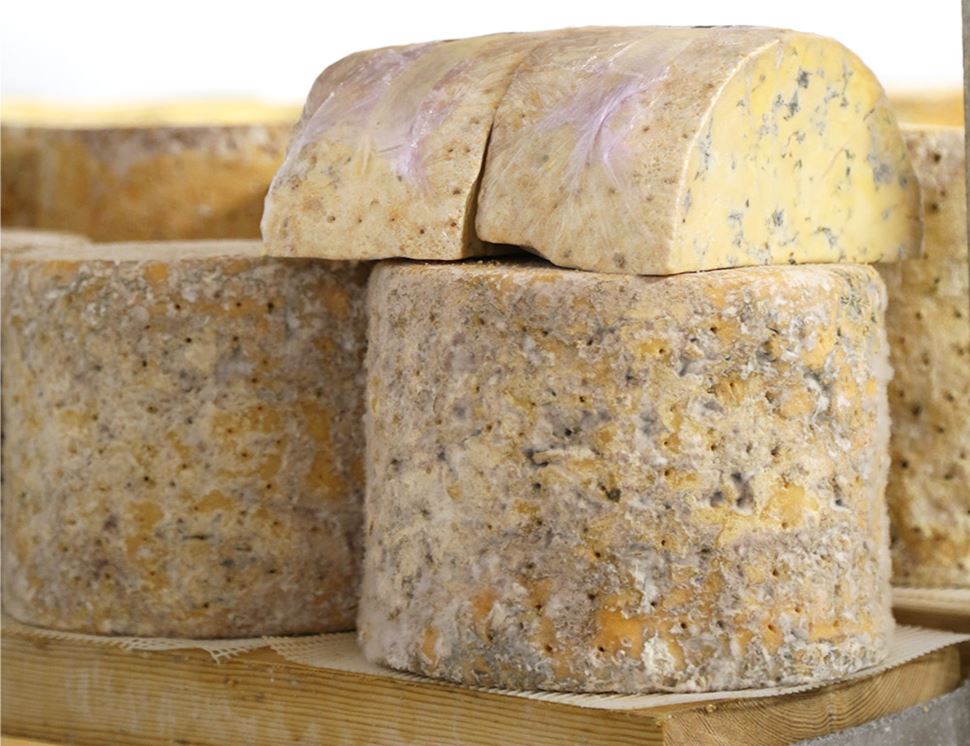 Monthly Cheese Club, Organic
Another month, another fantastic quartet of delicious organic cheese. These have been
carefully selected by our resident dairy aficionado, Ilyas. They can be combined to make
one mighty cheese board or enjoyed individually.
Monday 21st January
Monday 28th January
Hugh Padfield's family have farmed in beautiful Bath for four generations. His grandfather, Edward Ernest Padfield began with the original 240 acres of Park Farm sometime in August of 1914. His wife made Cheddar in one building, with the milking parlour (where the cows were milked by hand; no fancy machinery back then) just across the yard. The original 1801 recipe for Bath soft cheese says it must be made with full cream milk, salt prinkled on with the aid of a feather, and the cheese must be soft with a white rind. Minus the feathers, these traditional ways are still honoured.
Duddelswell Sheep's Cheese (125g)
Mark and Sarah Hardy have been turning lovely sheep's milk into dreamy cheese or the last two decades, a stone's throw away from where Pooh Bear had his adventures in Ashdown Forest. Mark and Sarah source their sheep's milk from Orchid Meadow Farm, a 1,000 acre sheep farm in Shaftsbury, North Dorset (who also bring us their ace Sheep's Milk Yogurt). The cheese itself is a medium strength, mature, hard sheep's milk cheese. Matured for over five months, Duddleswell has a well-rounded, rich flavour; slightly sweet and nutty with a creamy texture.
Farmhouse Double Gloucester, Green's of Glastonbury (250g)
Each cheese is handmade at Belton Farm, using authenticated methods with organic milk from their own cows. This is a fantastic local traditional cheese that has racked up many medals and a Royal family devotee or two along the way. Their Farmhouse Double Gloucester is a milder cheese with a full buttery, creamy flavour and just enough tang to keep you on your toes
Perl Las (or Blue Pearl) is made by the talented Carwyn Adams in Carmarthenshire, South Wales. His parents, Gwynfor and Thelma started making Caerffili back in the '80s. This lovely, creamy, salty blue cheese was the result of some caerffili that unintentionally grew a blue green mould. Lucky for us the Adams perfected Perl Las to produce a blue cheese quite unlike any other which probably helped it win a Gold Medal at the Mondial du Fromage in Paris this year.

Try it with... Welsh rarebit with spring onions or leeks.
Black Label Goat's Cheese, Organic, Santa Gadea (135g)
A brilliantly firm organic goat's cheese. This one is extra special in that it is slowly fermented over 15 days. This results in a beautifully aromatic, fresh and mild flavoured goat's cheese. Simply amazing cheese from happy, organic goats is hard to bleat. For gooey, runnier goat's cheese, try the Santa Gadea Red Label.
Try it... adorned over a pizza or squeezed between two slices of proper bread in a sandwich.
Brighton Blue Cheese, Organic, Abel & Cole (150g)
Brighton Blue was developed by Chris, the head cheesemaker at High Weald. He used to have a job in the big smoke but took a break and discovered he loved cheesemaking. He's one of the nicest people you could ever meet, and incredibly passionate about what he does. Brighton Blue has a mild, mellow flavour, a slightly open, semi-soft texture and a fragrant aroma. The piquant blue-green veins (created by penicillium roqueforti) in the cheese deepen as the cheese matures, and the tang of the blue will become stronger.
Try it with... Figs and rye bread.
Brother Michael Cheese, Organic, High Weald Dairy (150g)
An organic, semi-soft, rind-washed cheese. It's created by washing a six week-matured Saint Giles cheese in brine and special cheese cultures several times a week over a whole month. This 'washing' process gives the cheese a beautiful sticky pink rind and a sweet, pungent aroma, which is much stronger than the flavour.
Try it... with an English quince. The grainy texture will counterbalance the smooth texture of the cheese.
Vintage Cheddar, Black Wax Truckle, Organic, Abel&Cole (250g)
This organic vintage cheddar is made by the Alvis family on Lye Cross Farm especially for us, and we couldn't be any more chuffed. It's been carefully matured to give it a real full flavour. Ideal for those of us that like our cheddars extra strong with a bit more body. This little wheel comes encased in black wax, making it the perfect gift for a fellow cheese-lover.
Try it... on a classic sandwich with a good dollop of pickle
You might also like to try...