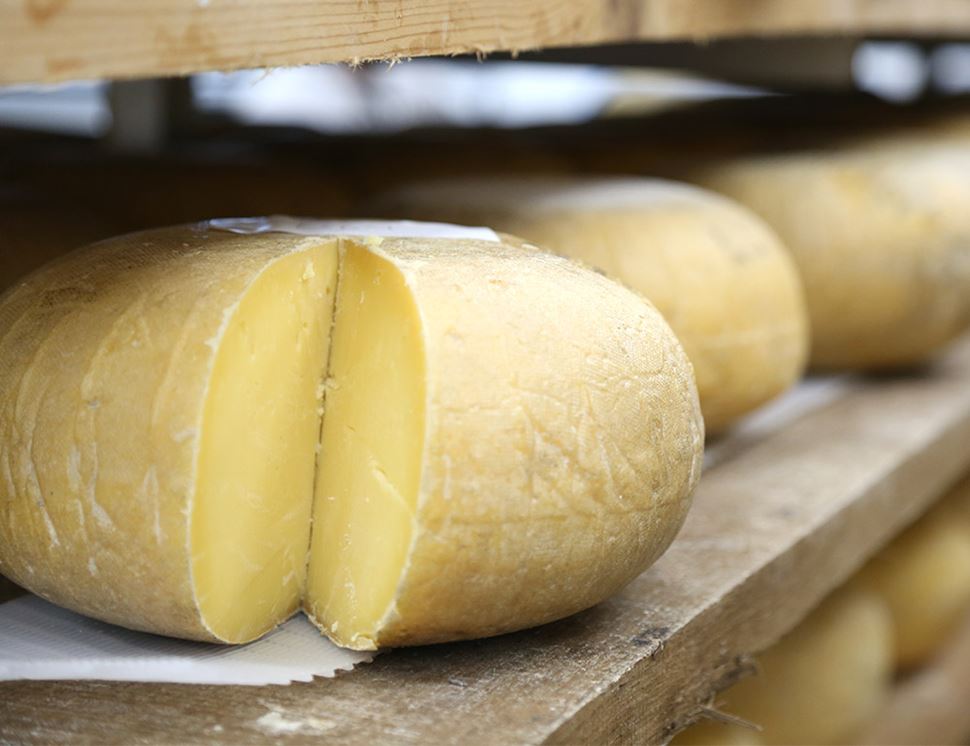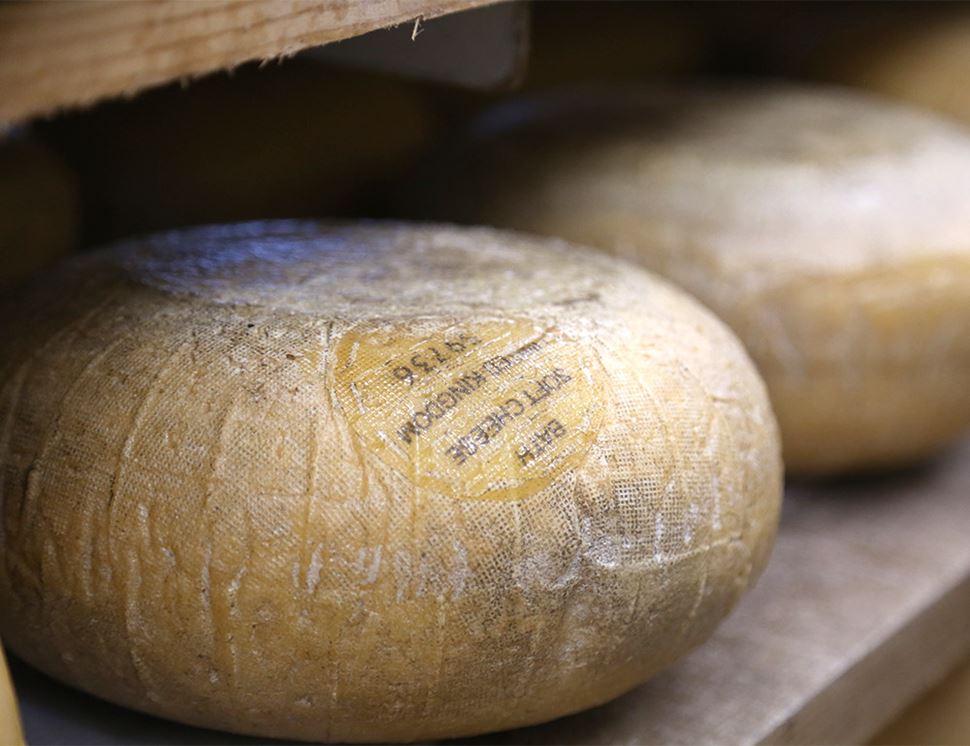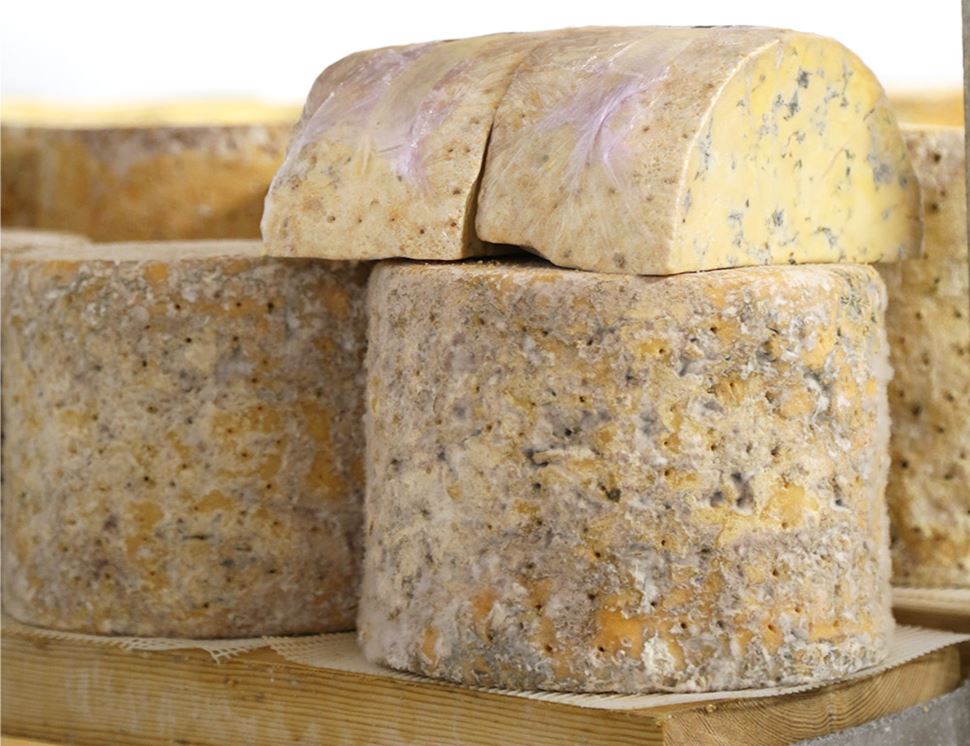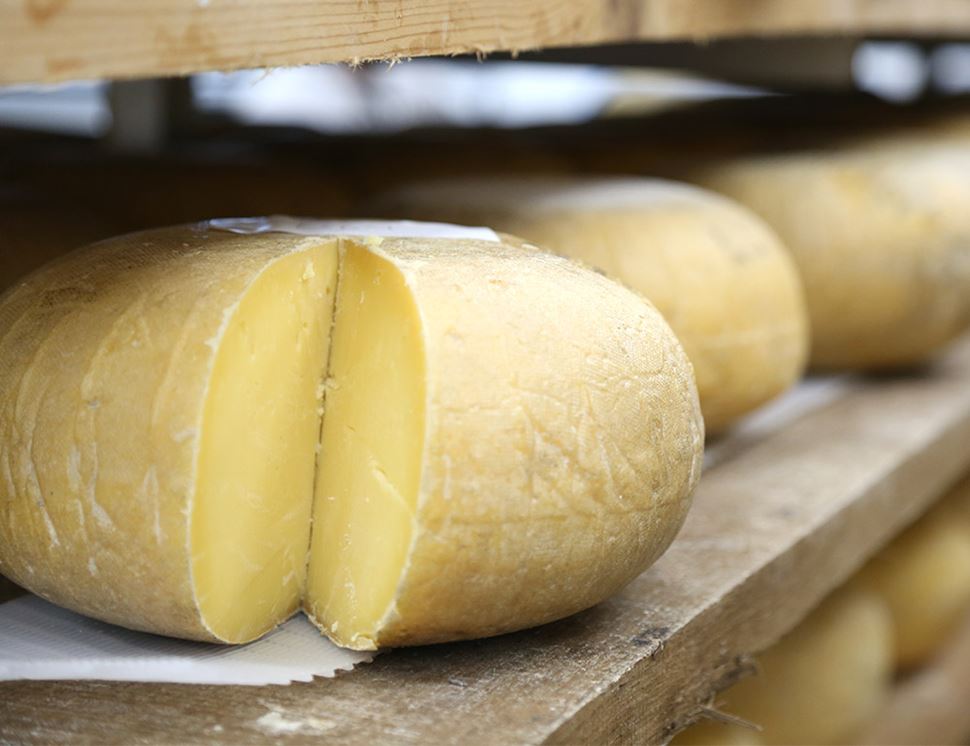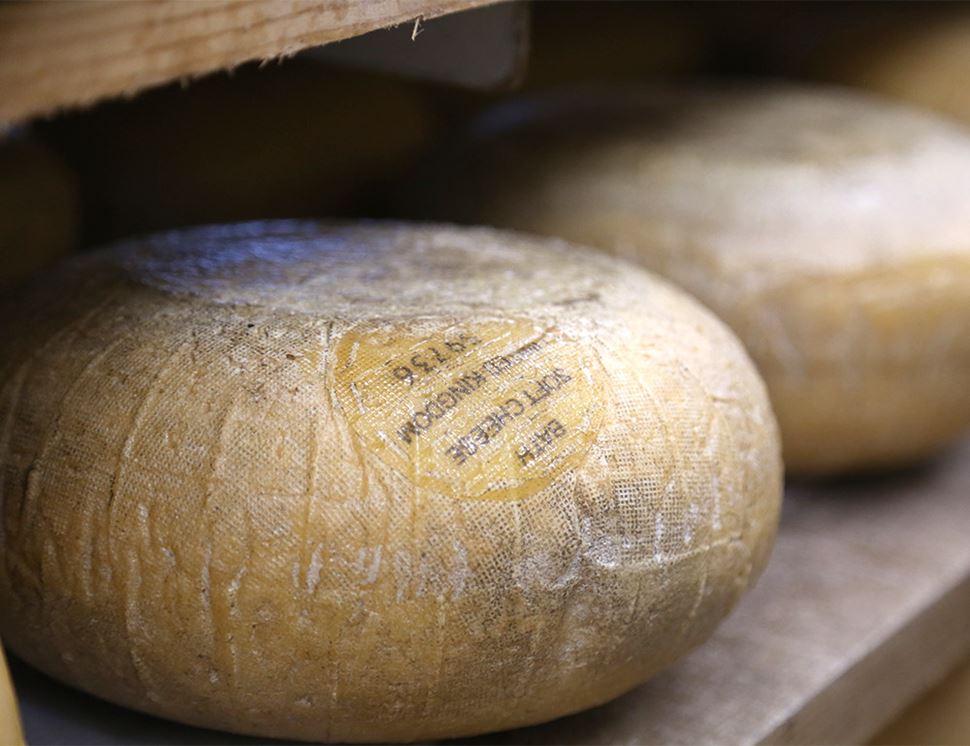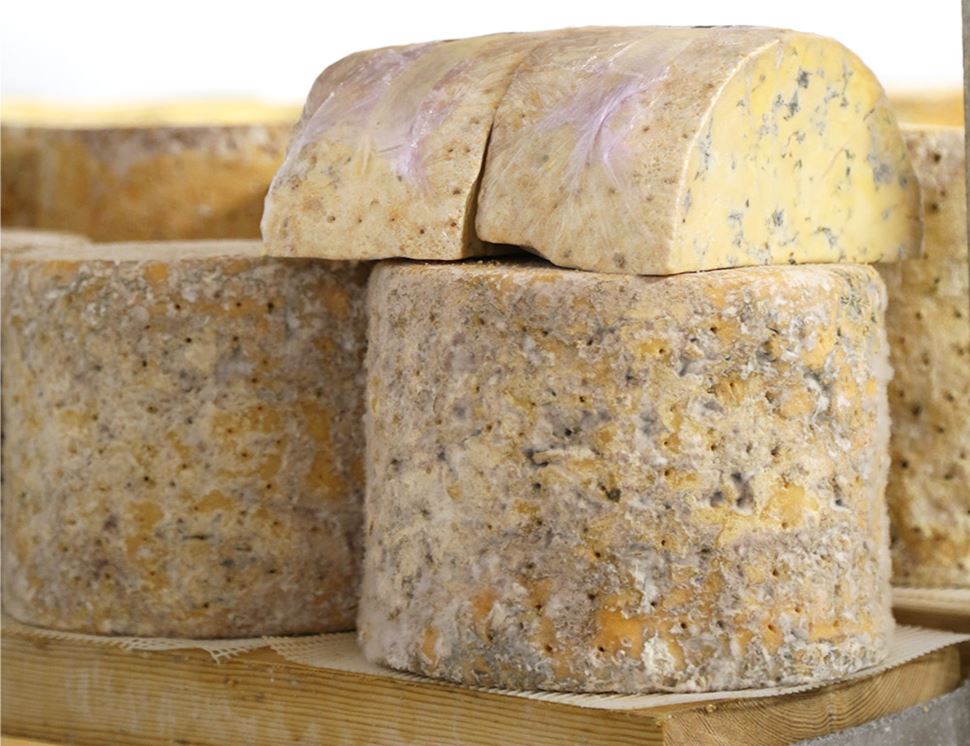 Monthly Cheese Club, Organic
Another month, another fantastic quartet of delicious organic cheese. These have been
carefully selected by our resident dairy aficionado, Ilyas. They can be combined to make
one mighty cheese board or enjoyed individually.
Monday 20th January
Monday 27th January
It's often family traditions that keep the finest recipes alive to this day. It's no different for Bath soft cheese. Park Farm's recipe was found buried in an old grocer's book complete with traditional methods. Four generations have worked the Park Farm dairy for over 106 years so their cheese is literally one for the history books. It's creamy, smooth, ivory-coloured interior has a robust taste with hints of lemon and mushroom wrapped in a soft bloomy rind.
Brighton Blue Cheese, Organic, Abel & Cole (150g)
The mellow flavour of this blue makes it a welcoming people-pleaser for any cheeseboard to show off. Its striking blue-green veins set it apart from rank and file rivals, but it's in taste where the Brighton Blue blows the competition away. The salty tang deepens as it matures and by the end you have a strong, savoury finish that anyone can appreciate. It's a show-stopper, a head-turner and a prize-winner, taking home Super Gold at the World Cheese Awards 2017 – 2018.
Mature Cheddar, Organic, Godminster (200g)
Godmister cheddar will change you. With a 90-year old recipe and a maturation of 12 months, it is done waiting around and is here to make a statement. A punchy declaration of deep flavours that's rich and enticingly moreish with every nibble. That strong delivery of taste comes through in a beautifully soft texture perfect to crown a crusty slice of toast with. After just one bite, you'll never forget how cheddar can be better.
Sussex Slipcoat Plain, Organic, High Weald Dairy (100g)
Don't let this one's size fool you. The little button of Sussex Slipcote is a true testament to how sheep's cheese has stepped into the spotlight. The light and creamy texture is fluffy and tears easily into delectable bites. The flavour that comes across however is refreshing, milky and followed by a sharp tang that runs throughout. That sharpness pairs excellently with a sweet chutney, onboard a crispbread or cracker. Real proof that sheep's cheese is a tough act to bleat.
Carrick, Organic, The Ethical Dairy (150g)
Fleet Valley Blue, Organic, The Ethical Dairy (150g)
Laganory, Organic, The Ethical Dairy (150g)
Tomme, Organic, The Ethical Dairy (150g)
Allergen information: Abel & Cole handles celery, celeriac and nuts on site. Due to our packing process and re-use of boxes there is a risk of cross-contamination from these, and all other allergens.
You might also like to try...