Baby Purple Artichokes with Butter
2 people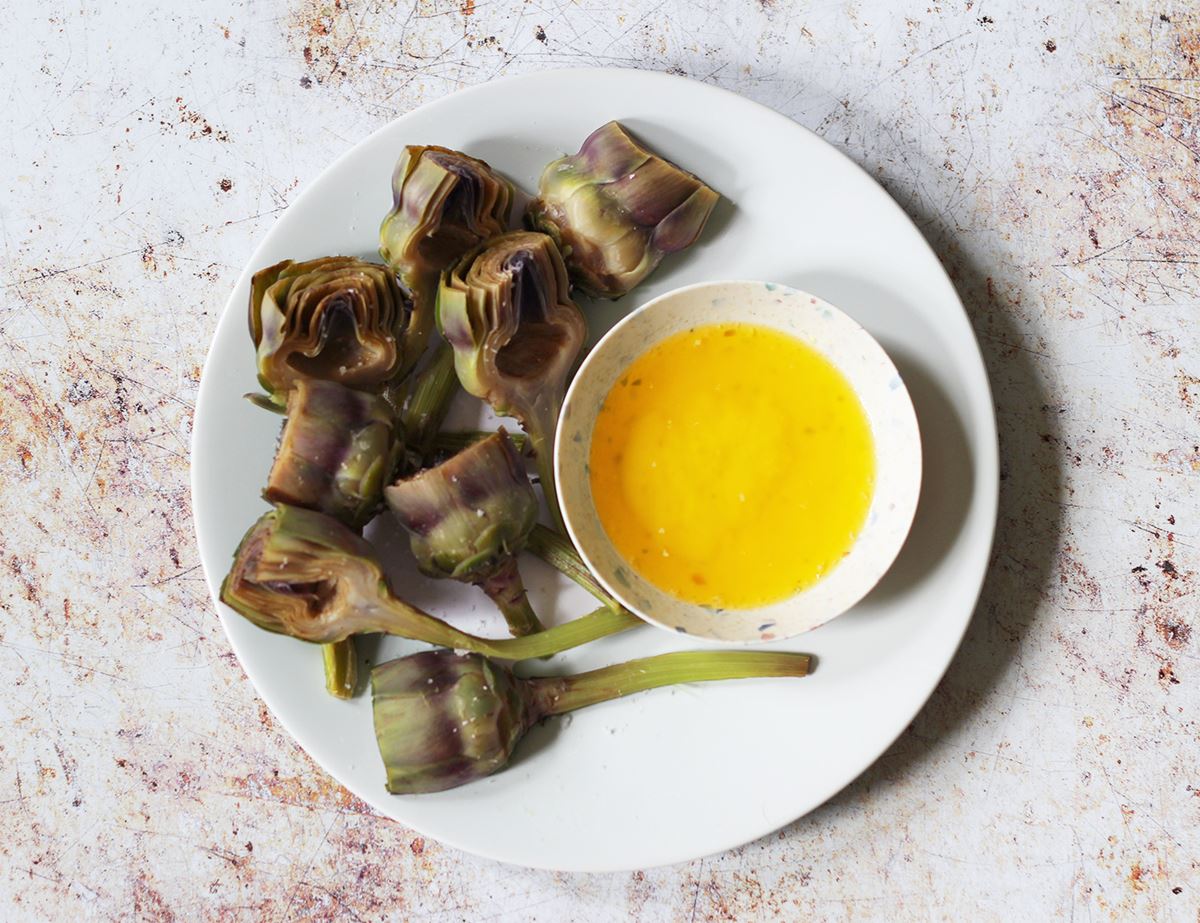 Nobody puts baby artichokes in the corner – not when they could be cooked till tender and served with melted butter for dipping. Baby artichokes are an early summer treat, growing lower down on the plant so they're smaller and a little more tender, and perfect for serving as a starter or light seasonal lunch.
Ingredients
1 lemon
4-5 baby purple artichokes
Sea salt
75g butter
Prep: 20 mins | Cook: 8-10 mins

Method
1.
Halve the lemon and squeeze 1 tbsp juice into a mixing bowl and top up with cold water. This will help stop the artichokes going brown while you prepare them. Fill and boil your kettle.
2.
Slice the top third off a baby artichoke and rub the cut side with a lemon half. Pull off the top 2-3 layers of tough leaves till the tender leaves are exposed. Chop the stalk so you just have 5-8cm left, then peel it. Halve the artichoke and rub the cut sides with the lemon half. Scoop out the soft furry choke in the middle with a teaspoon. Pop the artichoke into the bowl of water. Repeat with the remaining artichokes.
3.
Fill a large pan with hot water from the kettle, add a pinch of salt and bring to the boil. When the water is boiling, add the artichokes and simmer for 8-10 mins till the artichokes are tender. Check they are cooked through by inserting a skewer into the middle of an artichoke – it should go through easily.
4.
While the artichokes simmer, pop the butter into a bowl and melt in the microwave, or melt in a small pan on the hob. Pour into 2 small bowls.
5.
Drain the artichokes and pop them on 2 serving plates. Sprinkle with a little sea salt. Serve them with the butter – dip the leaves in the butter and scrape off the soft flesh with your teeth. The middle leaves and tender heart can be eaten whole, as can the stalk.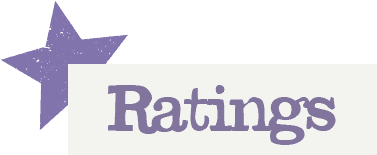 You'll need to log in to leave a rating & comment