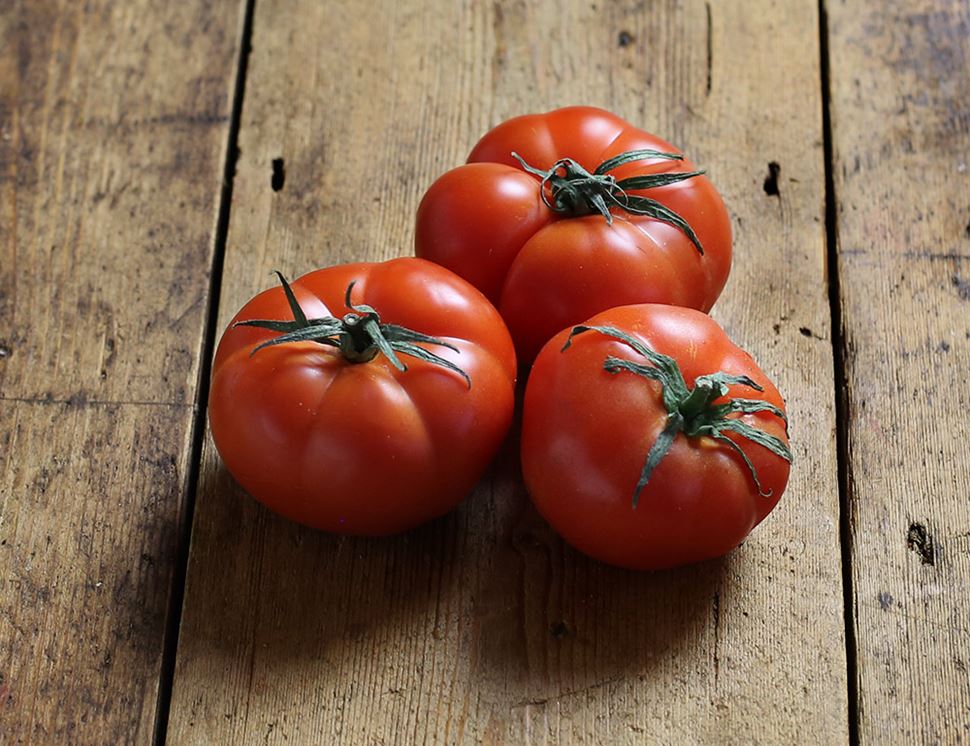 Rebellion Tomatoes, Organic (500g)
These organic tomatoes are a revolution: sweet, juicy, easy on the eye, and pretty darn huge too. They've earned their rebellious name with their refusal to grow uniformly smooth and round and we wouldn't want them any other way.

Origin - Spain
Class - Minimum Class 2
Our Mediterranean veg is authentic as can be, coming from the Montya family at Campojoyma and the Gimenez brothers at Naturcharc. These are both in Spain, their veg sprouting in fields where the sun shines all year.
Abel & Cole handles celery, celeriac and nuts on site. Due to our packing process and re-use of boxes there is a risk of cross-contamination from these, and all other allergens.
Tomatoes absolutely love sunbathing, so leave them on the windowsill if they need ripening. Or, pop them in the fridge if they're already ripe, and take them out a few hours before you eat or cook with them – they taste much better at room temperature. Give your tomatoes a quick rinse before slicing for your salad. A good tip for removing the skin (some recipes ask for this) is to place the tomatoes in very hot water and wait till the skin begins to peel away naturally, remove and, when cool enough, peel completely. The older the tomato, the softer it is.
You might also like to try...