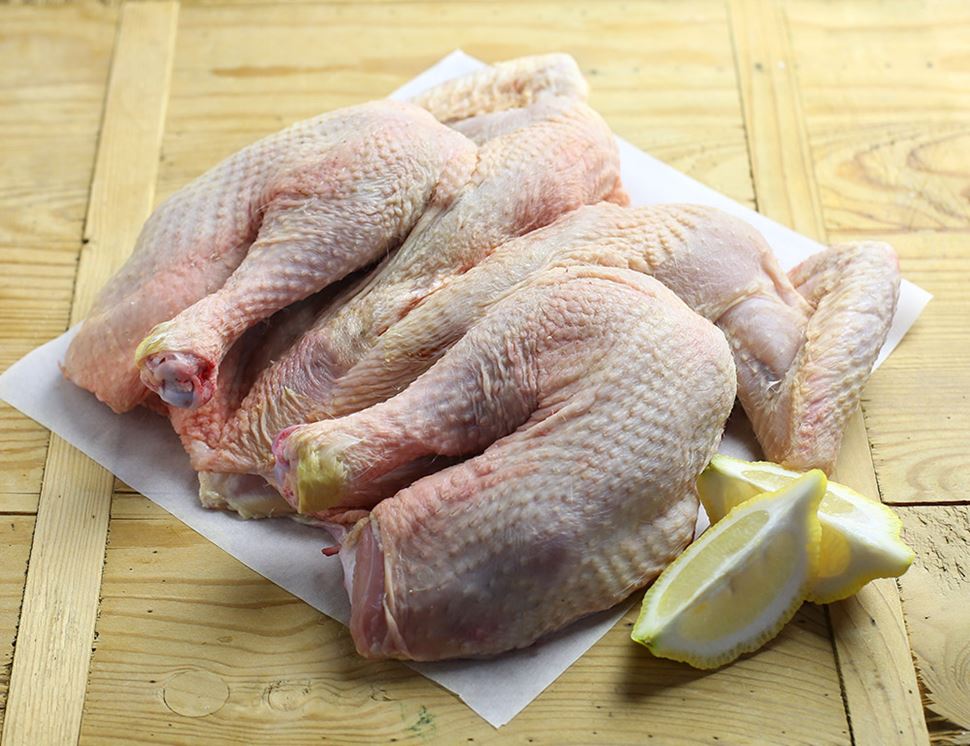 Spatchcock Chicken, Organic (1.36kg min)
Here's a very different way to enjoy a whole organic chicken. This chicken has been spatchcocked, which is just an amusing way to say that it's been flattened out. It's really quite brilliant, as this means you still get all the juicy flavours of cooking a whole chicken, but it takes just half the time. Great for the bbq but just as good in your oven.

Please note: The weight listed is the minimum quantity you will receive.
Our chickens come from Chris Labdon's Devonshire farm. He's a fantastic farmer and all round good egg, making sure his chickens have the best possible life. Chris' chicks are healthy and resilient because they're very active, slow-grown and eat an organic diet. Chris plants trees so his chickens can peck and scratch about and explore (it's a favourite pastime of chickens). Chris really does go above and beyond to see that his chickens' quality of life is the best it can be.
Food contact material: Paper coated PPE (Not Currently Recyclable or Compostable)
Contains BPA: No
You might also like to try...