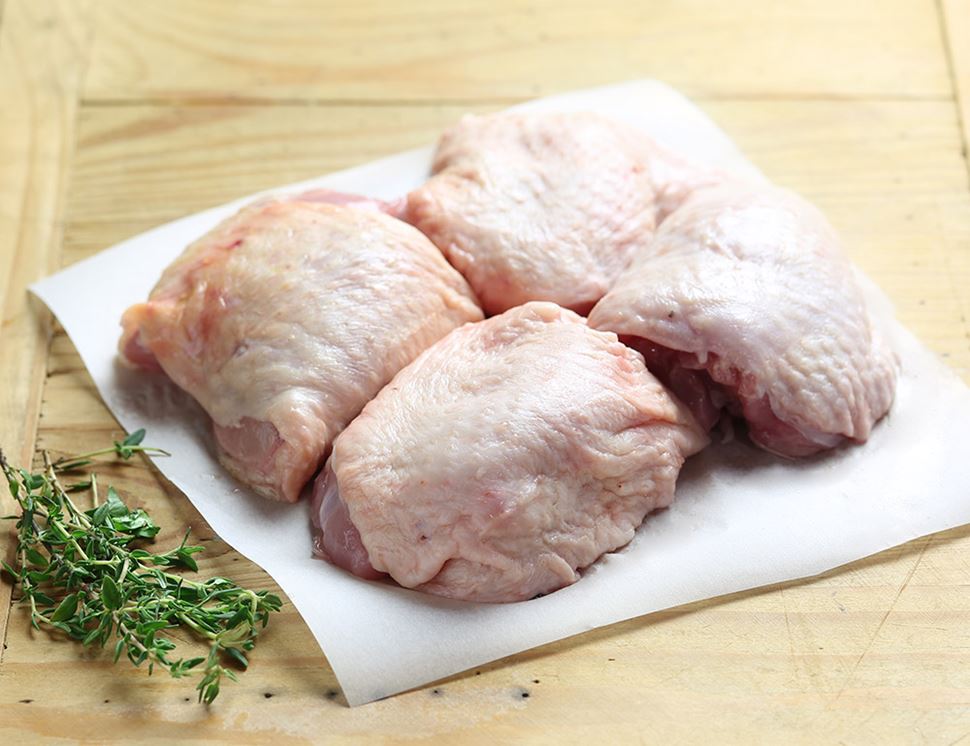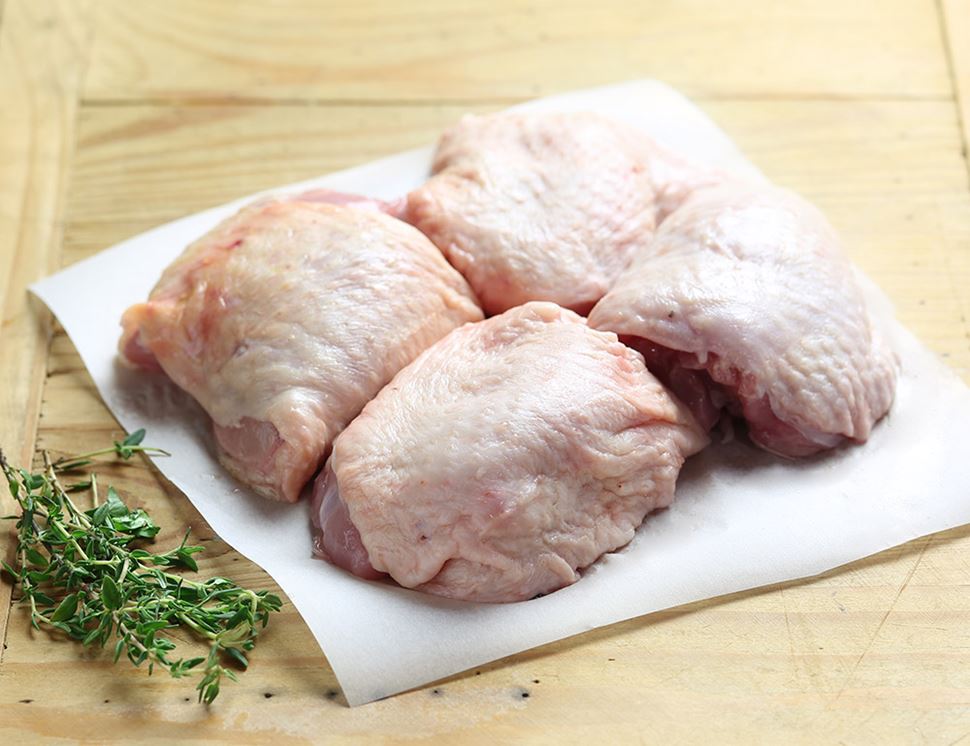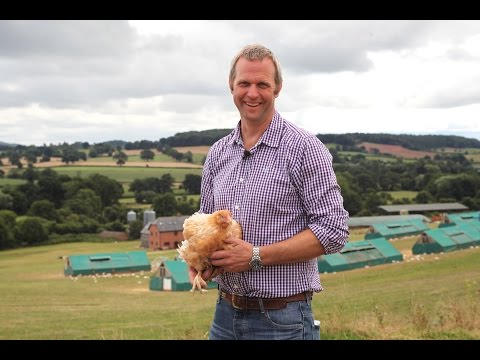 Chicken Thighs, Boneless, Organic (550g avg, pack of 4)
Our organic chicken thighs stay wonderfully moist and juicy throughout cooking, so they're definitely the way forward if you're looking for something a bit more flavourful. These are especially great, coming from Chris Labdon's award-winning Devonshire farm. And they're versatile too. Try them in a tagine, in a stir-fry, or in tray bakes. Either way, these'll definitely hit all the right spots.

Please note: This product is priced by weight. The values listed are averages, and the product you receive may weigh up to 20% more or less than stated. We will adjust the price accordingly, and if you receive a product that weighs over this 20% the charge will be capped at an added 20% of that shown. If it falls under 20% we will charge accordingly.
Our chickens come from Chris Labdon's Devonshire farm. He's a fantastic farmer and all round good egg, making sure his chickens have the best possible life. Chris' chicks are healthy and resilient because they're very active, slow-grown and eat an organic diet. Chris plants trees so his chickens can peck and scratch about and explore (it's a favourite pastime of chickens). Chris really does go above and beyond to see that his chickens' quality of life is the best it can be.
Chicken should be kept refrigerated, wrapped and away from other foods, in the bottom of the fridge. Chicken can be frozen, but should be thoroughly defrosted before cooking. Our meat and poultry is vac-packed, which keeps the packaging to a minimum. Upon opening, vac-packed meat can sometimes have a strong smell and be darker in colour, but don't worry, remove the plastic & let the meat rest for 10-15 minutes & the odour will disappear and the colour will return to normal! Slow cooking really brings out the flavour of chicken thighs - after browning the meat first in a hot frying pan with 2 tablespoons of oil, just pop the thighs into a casserole dish and add garlic, wine, stock, spices, herbs or chopped tomatoes, then cook in the oven at 190C/374F/gas 5 for about 35 minutes. Make sure the juices run clear when you pierce the meat with a skewer and that there is no pinkiness. Cooked chicken should not be reheated.
Food contact material: Heavy-duty, food grade plastic (Not Currently Recyclable or Compostable)
Contains BPA: No
Turn it into one of these
You might also like to try...