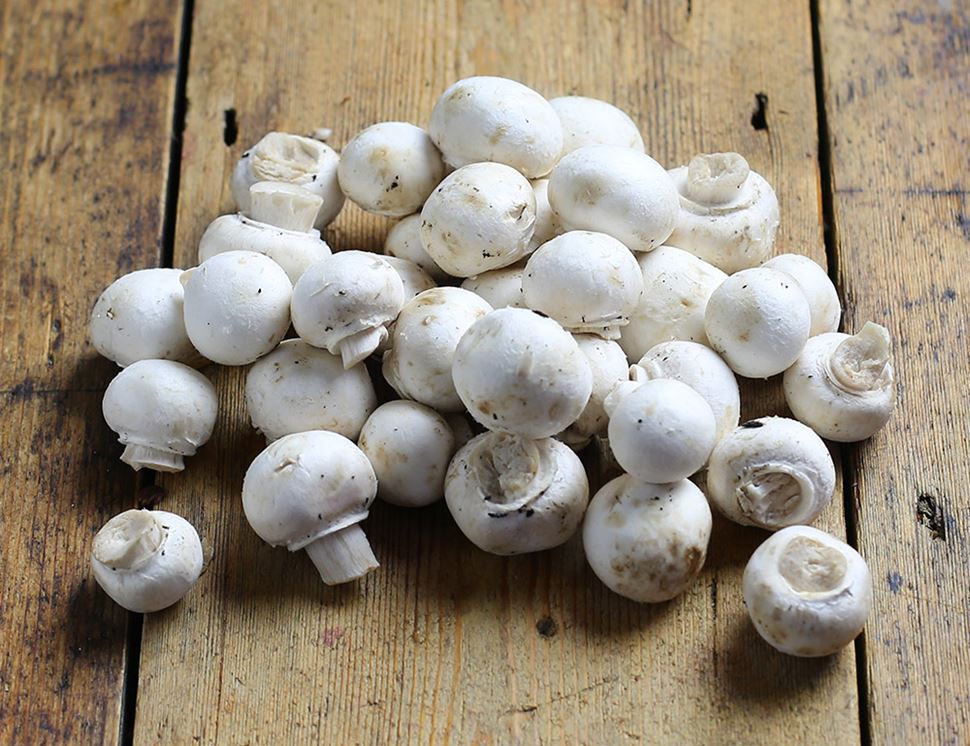 Button Mushrooms, Organic (150g)
Button mushrooms are the younger version of the classic white/brown mushroom. They're unopened, a bit smaller and essential to a delicious casserole. The Greeks are supposedly one of the first mushroom cultivators, some things never go out of style.

Country of Origin - UK
In the hills of Southam (overlooking the world-famous Cheltenham racecourse), grow fields of organic mushrooms, tended to by Peter Howard (and team), farm manager at Chelbury Mushrooms. Having worked in mushrooms for going on 33 years, Peter knows a thing or two about fungi. All of the mushrooms at Chelbury are handpicked and carefully chosen for shape, style and taste.
It is sometimes assumed that you should discard the stem, but this is not necessary, you only need to trim the base of the stem. Because our mushrooms are organic, there is little need to spend time peeling the skin. Simply wipe over with a damp cloth rather than washing, since mushrooms are prone to water absorption. You should keep your mushrooms in the dark at a cool temperature. We recommend the bottom of your fridge, simply wrapped in a paper bag.
Turn it into one of these
You might also like to try...