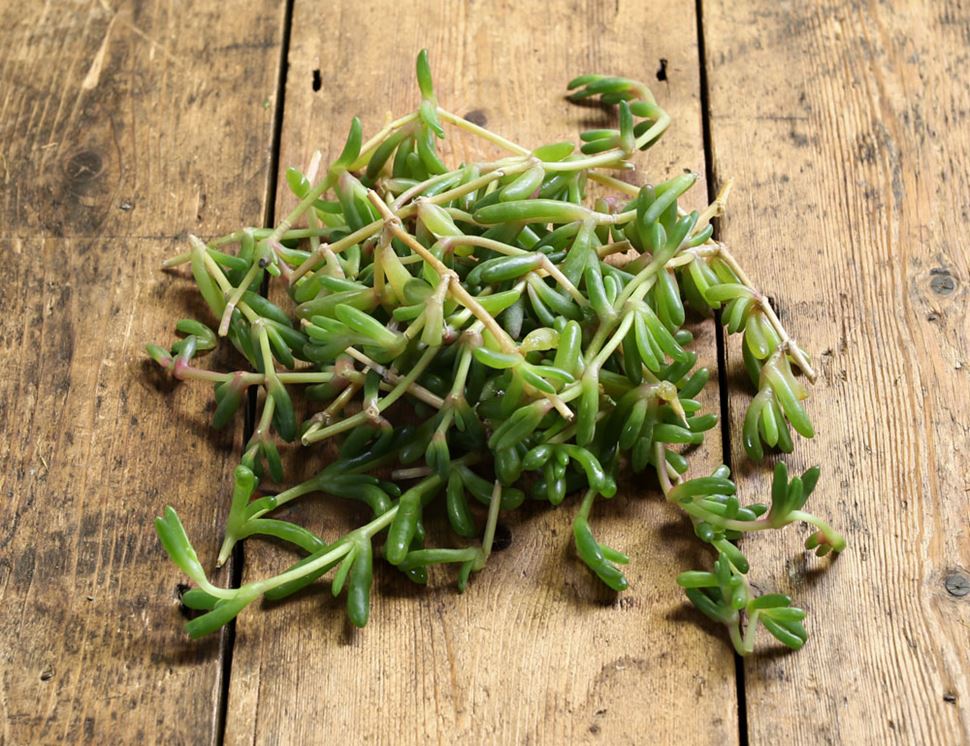 Salty Fingers, Wild (100g)
Tickle your taste buds with Salty Fingers, foraged sustainably from Cornish beaches where it grows wild. With a texture similar to succulent cacti and an almost bitter saltiness (as the name suggests), it can be used as pomegranate seeds' savoury sibling in salads.

It should be noted that this is a wild plant, so cannot be certified as organic. It is however harvested with sustainability in mind and with the utmost respect for the environment.
Totally Wild Foods is the brainchild of James Wood; one of the UK's top foraged food experts.
Their mission is to inspire fledgling foragers and spread the word about wild eating. Happily, they use their expertise to bring the (sustainably-sourced) riches of Britain's coasts and forests to your cooking.
Abel & Cole handles celery, celeriac and nuts on site. Due to our packing process and re-use of boxes there is a risk of cross-contamination from these, and all other allergens.
You might also like to try...