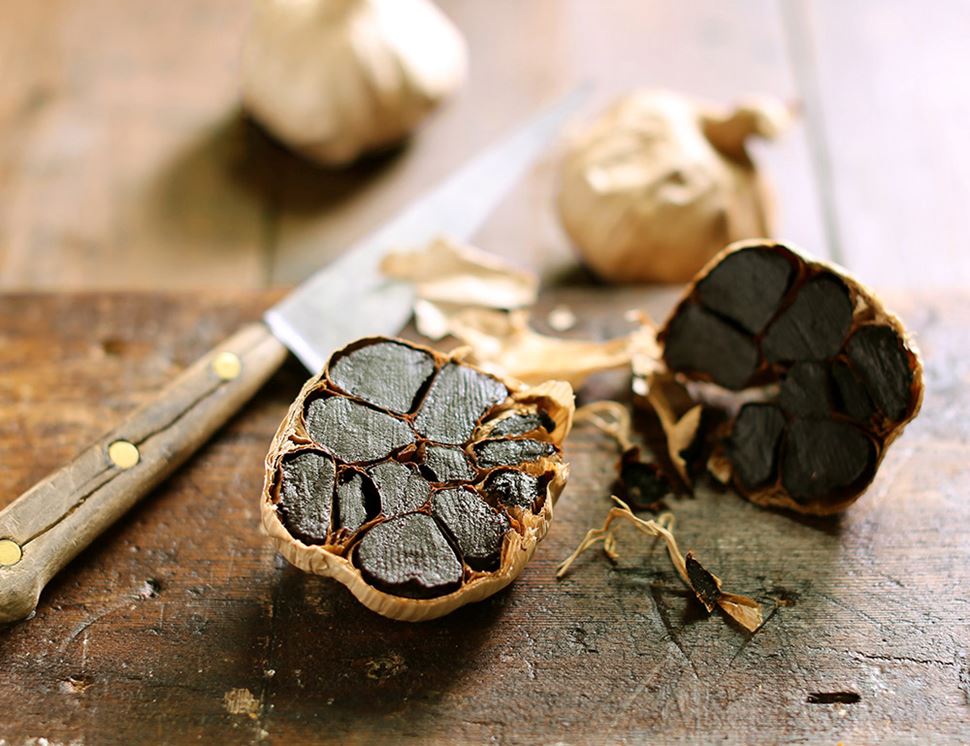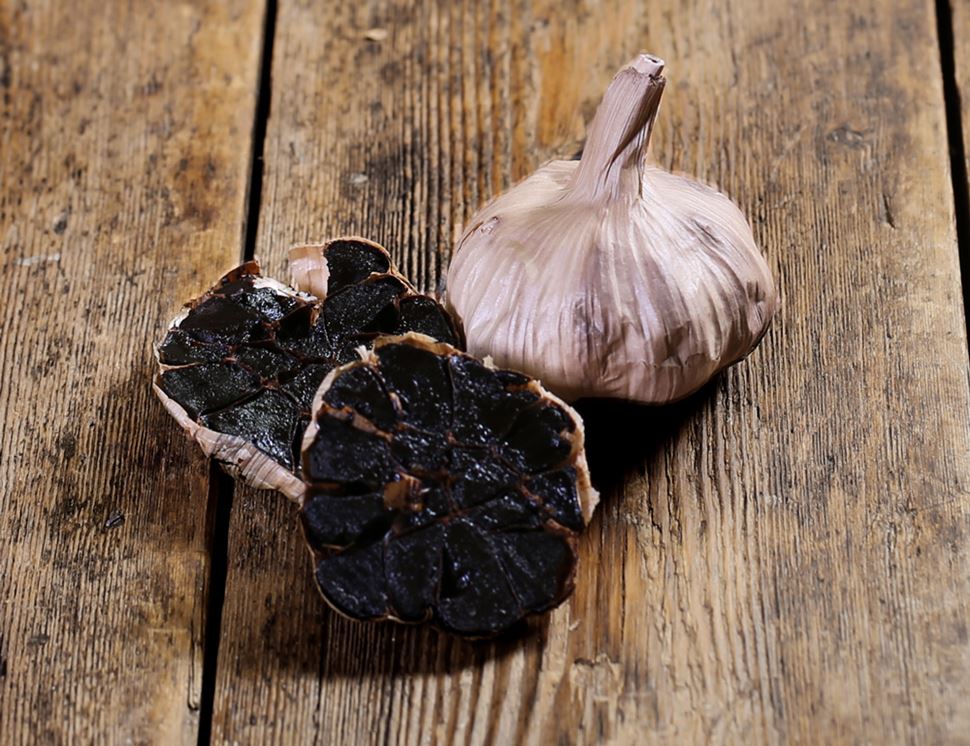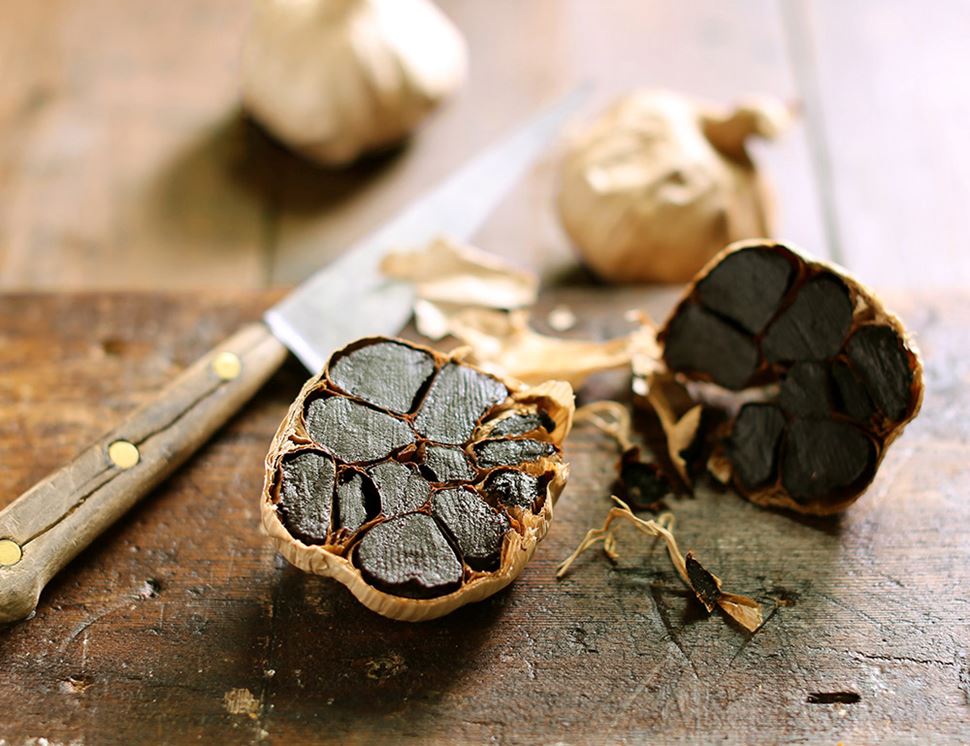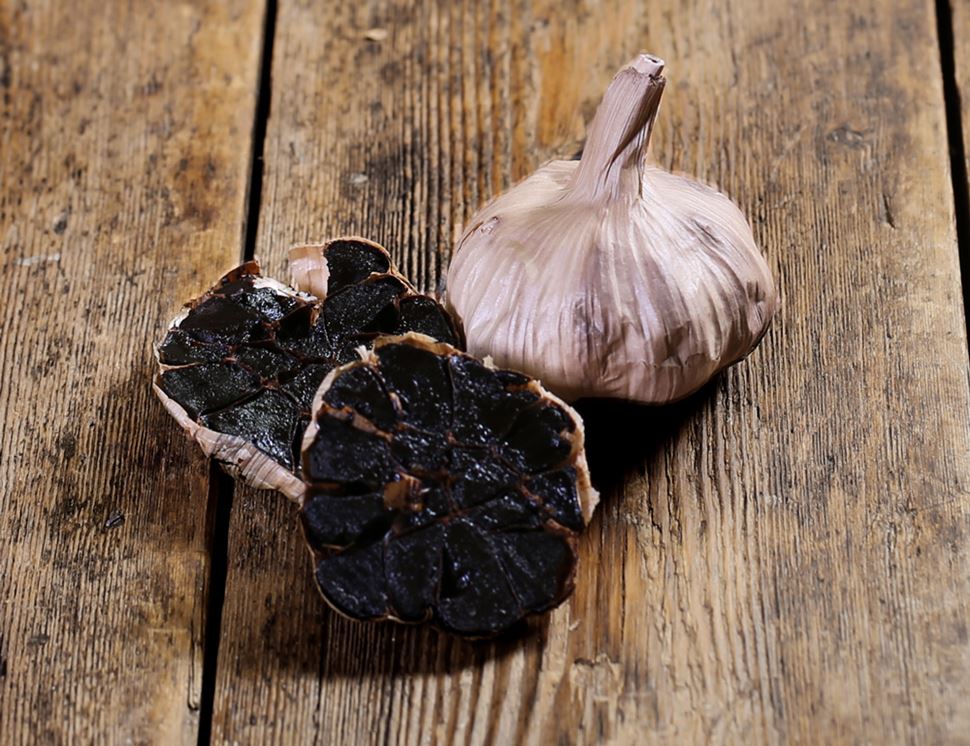 Black Garlic, Organic (1 bulb)
Made by heating garlic over a period of weeks, this little guy isn't the brightest bulb in the box, but it's all the better for it. It has the rich umami flavour of garlic without the pungent odour and eye-watering bite. Black Garlic has a tender, soft fruit texture that has to be tasted to be believed and it's packed with healthy anti-oxidants for good measure.

Country of Origin - Spain
Class - Minimum Class 2
Imperio Garlic was established in Spain 50 years ago by Mr. Francisco Mira Hernández. He's a real garlic pioneer who has spread black garlic, peeled garlic and any other type of garlic you care to think about across the world, and even to countries which don't traditionally consume a lot of garlic. Did we mention that they love garlic?
Abel & Cole handles celery, celeriac and nuts on site. Due to our packing process and re-use of boxes there is a risk of cross-contamination from these, and all other allergens.
The whole bulb can be stored at room temperate. Once opened, store in an airtight container in the fridge for up to one month. Not suitable for home freezing.
You might also like to try...