Warm Apple Pocket Pies
6 people
Planning a winter picnic? Pop a well-wrapped warm apple pie in each pocket and you can keep your hands toasty while you walk, and have a delicious snack to keep you cosy from the inside out - our kind of central eating.
Ingredients
500g Bramley apples
1cm slice of fresh ginger
50g raw cane sugar
½ tsp apple pie spice mix
50g sultanas
½ lemon, zest only
2 tbsp whisky (optional)
300g shortcrust pastry
Flour, for dusting
1 egg
Demerara sugar, for sprinkling (optional)
Prep: 20 mins | Cook: 15-20 mins + chilling

Method
1.
Peel and core the apples. Chop them into 1cm-thick pieces. Peel and finely grate the ginger. Pop the apples and ginger in a pan along with the raw cane sugar, apple pie spice mix, sultanas and lemon zest. Add 2 tbsp whisky (optional) and 2 tbsp cold water, or 4 tbsp cold water if you're not using whisky.
2.
Place the pan on a medium heat and bring up to a gentle bubble. Cook for 5 mins, stirring occasionally but making sure you don't break up the apples too much – be gentle. Set to one side to cool completely.
3.
Preheat your oven to 180°C/ Fan 170°C /Gas 4. Remove the pastry from your fridge and unwrap it. Lightly dust your work surface with a little flour. Roll out the pastry to make a rectangle that's approximately ½cm thick.
4.
Using a cutter the same diameter as a mug, cut out 12 circles, rerolling the pastry timmings if you need to but taking care not to over knead the pastry as it will become tough.
5.
Press 6 of the circles into muffin or bun tins. Fill each pie with enough filling to just fill the pastry. Place the remaining circles onto the tops and press the edges to seal - you can use a fork to crimp the edges together you like.
6.
Crack the egg into a bowl and beat. Brush the egg over the top of each pie then sprinkle over a little demerara sugar on top, if you like. Slide into the oven to bake for 15 mins till the tops are golden. Lift a pie out carefully and the bottom should also be crisp and golden. If not, bake for a few mins more.
7.
If you want to take the pies out on a picnic with you while they're still warm, wrap each pie in a square of greaseproof paper then in some foil. Pop one or two into your pockets to keep your hands warm until ready to eat.
8.
You can also eat the pies cold, or you can reheat them in a medium oven for 10 mins or so, till warm through. Eat by themselves, or with cream, ice cream or custard.
9.
How to store your apple pies
The pies will keep in your fridge for up to 3 days in a sealed container or 3 months in your freezer. Defrost thoroughly before reheating.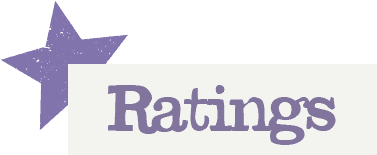 You'll need to log in to leave a rating & comment