Slow Cooked Pork with Cardamom Roast Pears
4 people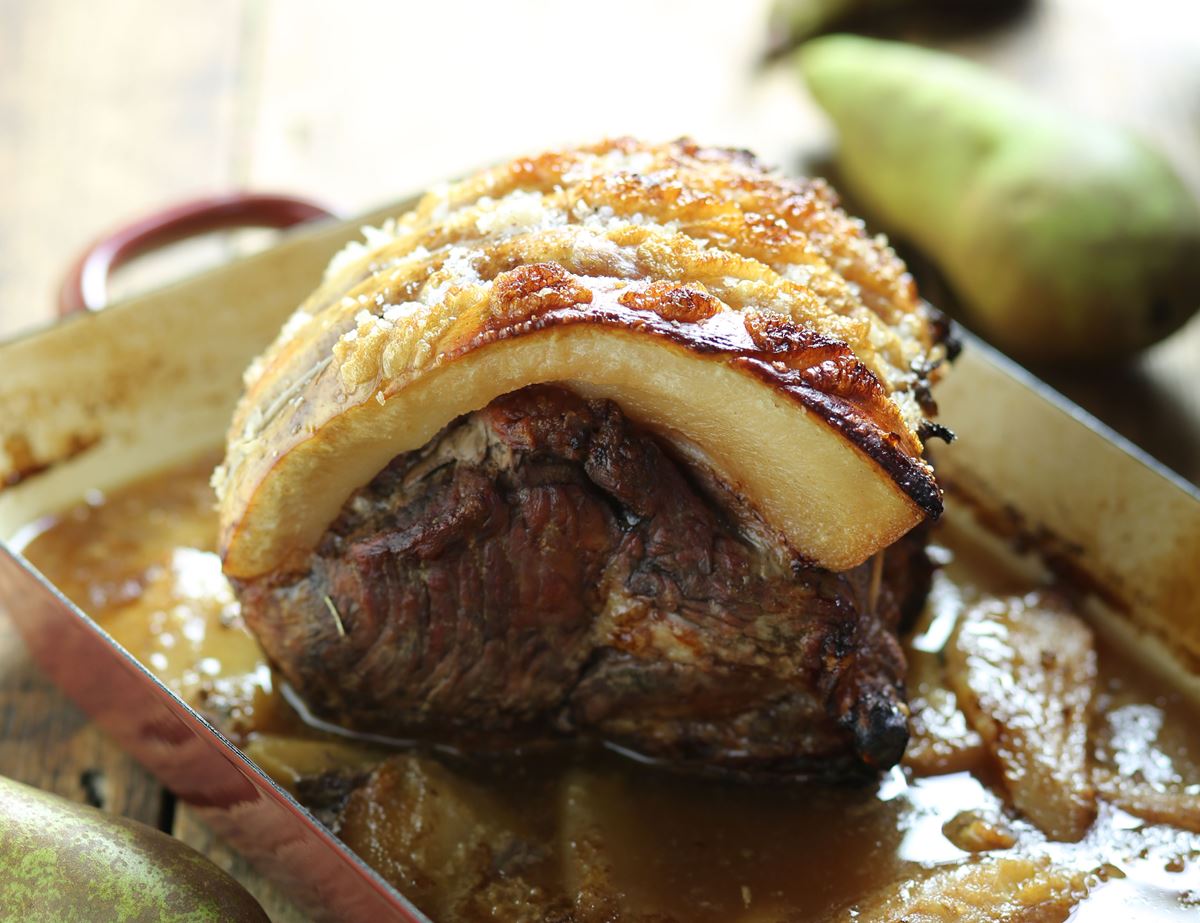 Turn a beautiful organic pork shoulder into a feast full of crackling and spice. Slow cooked with seasonal cardamom and ginger infused pears, this roast is a proper winter showstopper.
Ingredients
1.2kg pork shoulder, boned and rolled
4 pears
6 cardamom pods
A thumb of ginger
Sea salt
Freshly ground pepper
500ml perry, cider or water
Prep: 15 mins | Cook: 2 hrs 30 mins + resting

Method
1.
Preheat your oven to 220°C/Gas 7.
2.
Set your pork in a smallish roasting dish, skin-side up. Use a small sharp knife and make scores about 1 cm apart through the skin into the fat, but not so deep that you cut into the meat. Try not to cut through the string.
3.
Rub a good pinch of salt and pepper right into all the scores. Be generous with the salt, it makes for amazing crackling. Pull the skin apart a little if you need to. Brush any excess seasoning off the surface then turn the meat over. Use the excess seasoning on the rest of the meat.
4.
Roast the pork for 30 mins, till the skin starts to puff up and it's turning into crackling.
5.
Meanwhile, peel, core and quarter the pears. Peel the ginger by scraping it with the edge of a teaspoon. Finely grate the ginger. Gently crush the cardamom pods in a pestle and mortar. Discard the papery husks. Finely crush the seeds. Add the ginger with a pinch of salt and muddle together. Tip into a bowl with the pears and toss to coat.
6.
Take the pork out of the oven. Lower heat to 160°C/ Gas 3.
7.
Nestle the cardamom and ginger pears around the meat. Pour in half of your perry (or 250ml water). Cover the dish snugly with a double layer of tin foil. Return to the oven. Roast for a further 2 hrs.
8.
Unwrap your meat. Put onto a dish. Let it rest for a good 30 mins to 1 hr before carving. Whip up your sides and gravy while it rests.
9.
Your pears will have cooked down into little sweet nuggets. Spoon out the pears that are still holding their shape. Set them next to the pork.
10.
Scrape any mushy pear bits and all the pan juices into a saucepan. Place over high heat. Let it sizzle for a mo. Pour in the rest of your perry (or 250ml stock).
11.
Let it bubble up and reduce down. Taste. Season as needed. Strain the gravy into a jug. Carve thick slices of pork and serve with the cider gravy and spiced pears.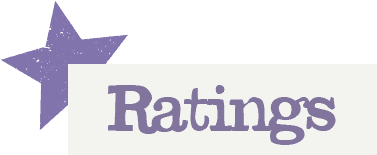 You'll need to log in to leave a rating & comment