Roast Topside with Rosemary & Horseradish Crust
6 people
Horseradish sauce? Go one better with a fresh horseradish crust to add a beautiful little kick to your beef.
Ingredients
1kg topside of beef
A handful of fresh rosemary
1 nugget of fresh horseradish
Sea salt and freshly ground pepper
Check the weight of your beef before cooking. If it's larger than 1kg, add 5 mins to the cooking time for each 100g over 1kg. If it's still too rare for you, thinly slice it. Arrange it on an oven-proof dish. Drizzle the pan juices over. Scatter on some rosemary or thyme sprigs. Wrap in foil. Bake in a 200°C/Gas 6 oven for 15 mins or till the meat is cooked to your liking.

Method
1.
Preheat your oven to 220°C/Gas 7. Unwrap your beef. Pat dry.
2.
Rinse your rosemary. Pat dry. Strip a third of the leaves off the stalk. Finely chop. Peel and finely grate 1 tbsp horseradish. Mix with the rosemary and a good pinch pepper.
3.
Dust the dry mix over a plate. Roll the beef in the mix to coat it all over. Tuck some of the dry rub into any grooves of the beef. Set the beef upright, fat side facing up.
4.
Nestle a few rosemary springs under the beef. Cover the cut sides of the beef with two squares of foil to keep it moist, so just the fat is exposed to the heat. Dust the exposed fat with a good pinch of salt.
5.
Put in the centre of the oven, middle shelf. Turn the heat down to 180°C/Gas 4. Roast for 45 mins for rare, 1 hr for medium and 1 hr 15 mins for well done.
6.
See our 'How to Cook the Perfect Steak' video for tips on testing the doneness without cutting into your joint, as you want to let it rest (at least 30 mins, longer if possible) before carving. Whip up your sides while it relaxes.
7.
Thinly slice the beef. Cut out any stringy bits. Arrange on a platter.
8.
To garnish, strip the leaves from one spring and finely chop. Scatter on the sliced beef. Peel and finely grate over a little of the remaining horseradish.
9.
Reheat the pan juices from the beef and drizzle them over the top. Dust with a little salt and pepper. Serve up.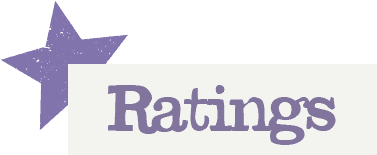 You'll need to log in to leave a rating & comment