Roast Pheasant and Veg with Moroccan-Spiced Butter
4 people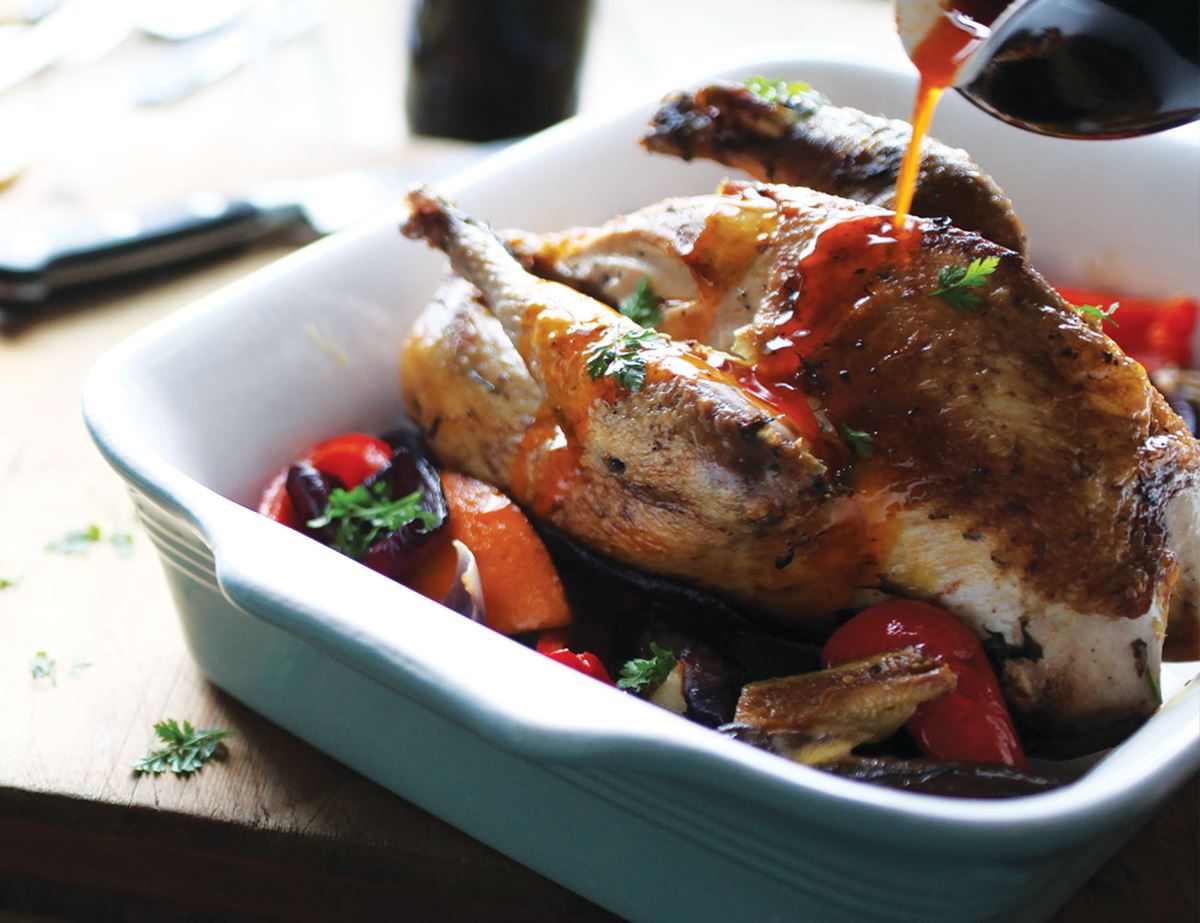 This is the best 'two for the price of one' recipe ever. Roast up your meat and veg, then use the bones to make a stock. The next day, the leftovers and stock into an easy stew. Bish, bash, bosh - job done!
Ingredients
1 or 2 whole pheasants, depending on how much meat you want
Olive oil
8-10 mugs of veg cut into chunks*
100g butter
1 tsp each: ground cinnamon, cumin and paprika
A good pinch ground chilli
Sea salt and pepper
*Med veg: Red peppers, vine tomatoes, courgettes, red onions, aubergines or Root veg: swede, parsnips, carrots, celeriac, onions and/or potatoes. We tested both and each one had its own 'Wow' factor. Try one this week and the other in week's to come.

Method
1.
Preheat the oven to 200°C/400°C/Gas 6.
2.
Unwrap your bird(s) to let it/them warm up to room temperature while you prepare the vegetables.
3.
Add a splash of oil to a large roasting tin. Pop it into the oven for a few mins to heat the oil. Then add the veg chunks into the pan, sprinkle a bit of salt and pepper over the top and mix through the oil. Pop them into the oven.
4.
Season the pheasant all over. Add a nugget of the butter and a splash of olive oil to a large frying pan over medium-high heat. Brown the pheasants all over. Pop them in the oven with the vegetables – in the same roasting tin if there's room.
5.
The pheasant will need about 30 mins, depending on its size. If it's quite a plump bird that looks more like a small chicken, add another 5-10 mins. It will be done when you can pull the leg away from the breast with ease and there is no sign of pinky/red flesh when you do.
6.
Take the bird(s) out of the oven and rest on a plate or cutting board. Let the veggies roast a bit more, if needed.
7.
Melt the remaining butter with the spices and a pinch of salt if your butter is unsalted. Once everything has cooked through, drizzle/pour the spiced butter over everything.
8.
Carve the pheasant(s) into breasts and leg portions. Save the bones and any remaining meat clinging on to make a stock for a soup or stew. If you have any extra veggies (hopefully you will) and butter you can save that as well.
9.
The roast pheasant and veggies are delicious with a side of greens, a salad or couscous or rice.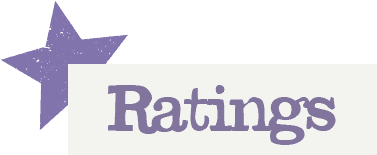 You'll need to log in to leave a rating & comment
Food gorgeous food. I enjoy eating !
Blessed hard working farmers !