Rebel Hot Chocolate
2 people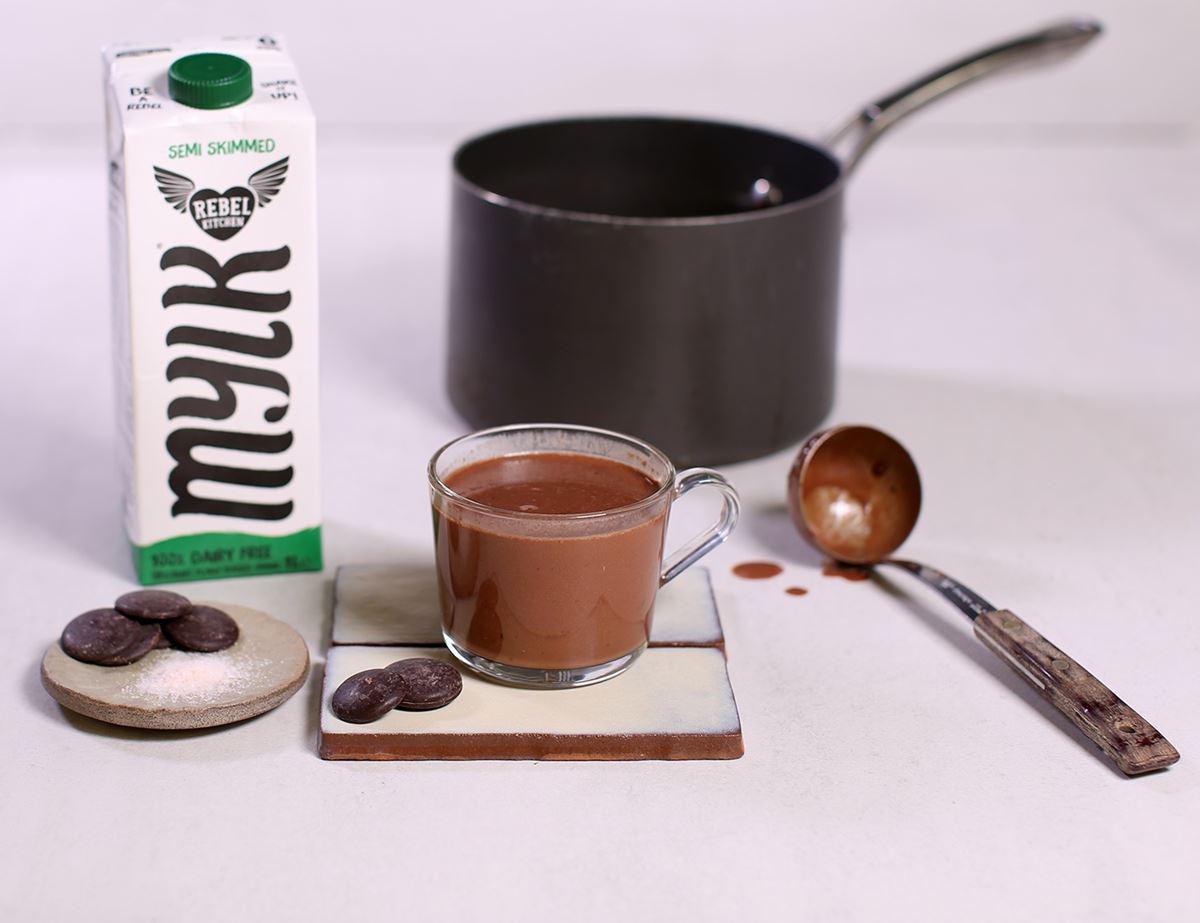 Looking for a sweet, luxurious vegan treat to warm you up on cold winter days? Then this hot chocolate is for you. It's made with creamy Rebel Kitchen Mylk bubbled with rich dark chocolate buttons, a pinch of pink Himalayan salt and plenty of fragrant spice, so fill up your favourite mug and get cosy.
Ingredients
600ml Rebel Kitchen Dairy Free Whole or Semi Skimmed Mylk
100g dark chocolate buttons
A pinch or two of Himalayan rose pink fine salt
½ tsp ground cinnamon (optional)

Method
1.
Pour half the Rebel Kitchen Mylk into a small pan and place on a medium heat. Warm till the Mylk begins just begins to bubble – you want it to simmer, not boil. Add the dark chocolate buttons to the pan and stir, keeping the pan on the heat, till the chocolate has melted and is smooth.
2.
Pour in the rest of the Mylk, whisking as you add it to evenly combine it with the chocolate Mylk mixture in the pan. Add a pinch of Himalayan pink salt and ½ tsp ground cinnamon, if you're using it. Cook gently for another 2-3 mins, whisking, till the mixture is warmed through.
3.
Taste the hot chocolate and add a pinch more Himalayan salt if you think it needs it. Pour the hot chocolate into 2 heatproof mugs or cups, dust with a little extra cinnamon if you'd like, and serve straight away.
4.
Spice is nice: the cinnamon is optional in this recipe, but if you don't like cinnamon then you don't have to go spice-free. You can swap the cinnamon for ½ tsp ground ginger, a good grating of nutmeg, a pinch of chilli powder, a couple of crushed cardamom pods (remember to discard them before drinking) or a good pinch of mixed spice.

(24p per 100ml)

Save 40p

Winner of 1 star rating at The Great Taste Awards 2018

(£2.85 per 100g)

Spend £30 & save £5 using SAVE5 at checkout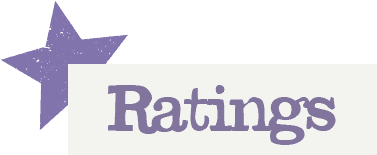 You'll need to log in to leave a rating & comment