Peanut Butter & Banana Cookies
12-15 people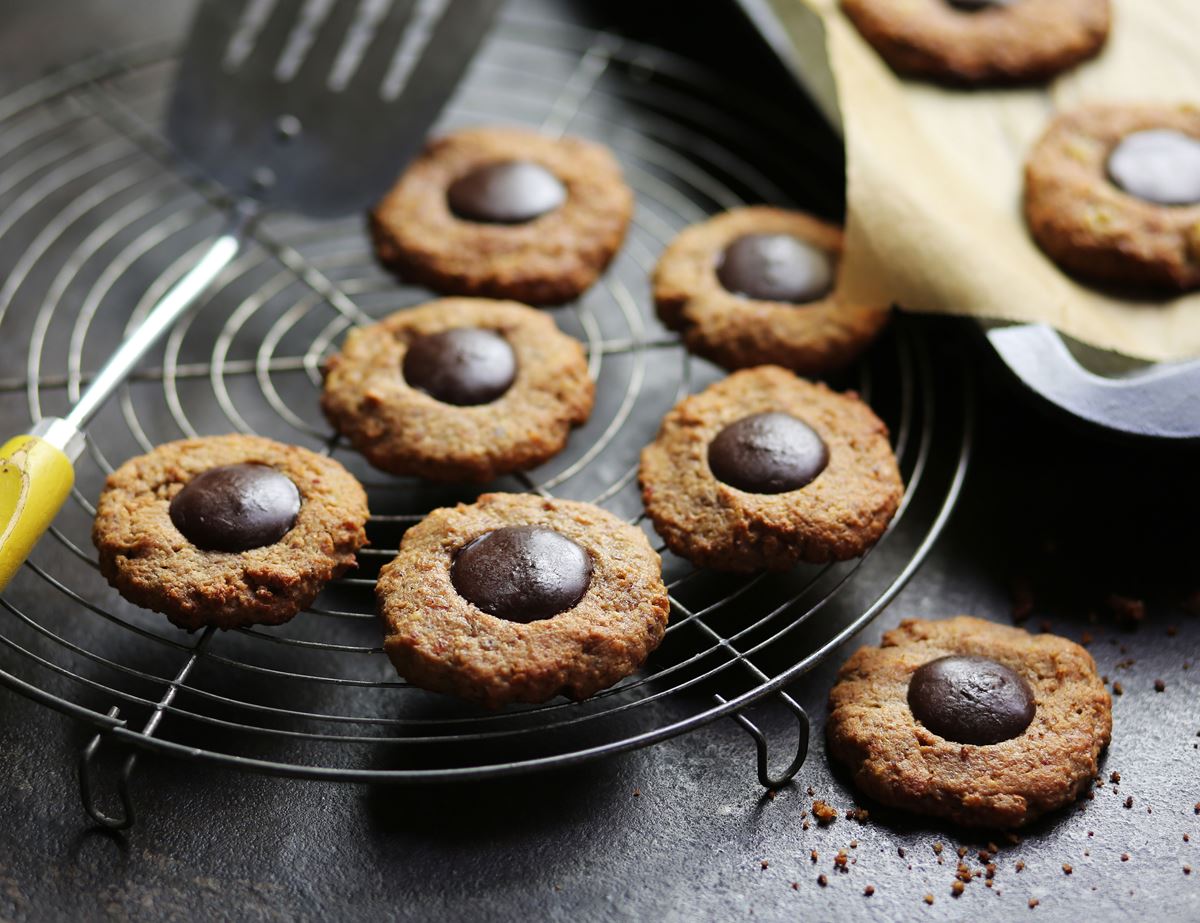 These sweet treats are a delicious twist on Rachel's favourite American peanut butter cookies.
Ingredients
2 ripe bananas
200g pitted dates*
2 tbsp coconut oil
5 tbsp peanut butter (smooth or crunchy – up to you)
2 tsp vanilla extract
½ tsp ground cinnamon
A pinch of sea salt
75g spelt or buckwheat flour
1 tsp baking powder
15 big chocolate buttons
Prep: 15 mins | Cook: 10-15 mins | *Go for the dark, toffee-ish Medjool dates if you can.

Method
1.
Heat your oven to 200°C/Fan 180°C/Gas 6.
2.
Peel your bananas. Blend or purée (or chop them and really mash them up) with the dates, coconut oil and peanut butter. Beat the vanilla, cinnamon and salt in.
3.
Sift your flour and baking powder together. Gently fold it through the puréed fruit mix.
4.
Chill in the fridge for 30 mins (this will make the mixture easier to shape). Line a baking tray with greaseproof paper.
5.
Scoop out rounded tablespoons of the mixture. Roll into rounds, then press to flatten to a 1cm thickness. Press a chocolate button into the centre of each.
6.
Bake on the top shelf of your oven for 10-15 mins, or till set and a little golden around the edges. Leave to cool before eating. They will keep for 3 days in an airtight container.
7.
Make ahead tip: The dough can be frozen, defrosted and then baked as per the recipe above. Or you can freeze the dough in a log shape, then cut into 1cm slices and bake from frozen – add a few mins to the cooking time.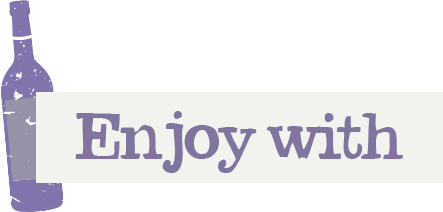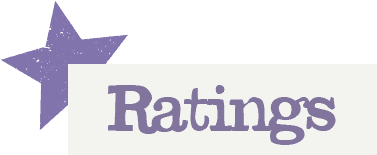 You'll need to log in to leave a rating & comment
Nickname
Great yummy recipe. It's awesome to find a decent GF and DF recipe. And no added refined sugar to boot!
Bohobobo
Fabulous recipe. Swapped the peanut butter for almond crunchy butter. Very easy to make, very quick to prepare, all very healthy. The cookies were fluffy, perfectly sweetened and soft. The chocolate centre is the perfect addition. Watch the baking time otherwise the cookies are dry when they cool down.