Orange & Rosemary Polenta Cake
8 people
Ingredients
2 oranges
1 lemon
A handful of rosemary leaves, finely chopped
5 eggs
220g golden caster sugar
200g ground almonds
100g polenta
1 tsp baking powder
For the glaze:
4 tbsp Seville marmalade
1 tbsp cold water
A few sprigs of rosemary, leaves only
To serve:
Toasted almonds, flaked or sliced
Greek yogurt or crème fraîche
Prep:15 mins | Cook:1 hr 10 mins + cooling*. This keeps in greaseproof paper (unglazed) for 2-3 days in the fridge or up to a month in the freezer. Defrost and warm gently in the oven, then glaze.

Method
1.
Put the oranges and lemon in a pan. Cover with water. Bring to the boil and simmer for 30 mins or till the fruits are soft when skewered with a knife. Drain and leave to cool. Heat your oven to 180°C/Fan 160°C/Gas 4.
2.
Cut each cooled fruit in half. Flick out any pips. Finely chop or pulse to a paste in a food processor. Add the rosemary.
3.
Beat the eggs in a separate bowl. Add the sugar and whisk till pale and fluffy. Pour in the blitzed orange puree, almonds, polenta and baking powder. Fold together.
4.
Spoon into a 24cm cake tin lined with baking paper. Bake for 45 mins or till the cake is golden and springy to the touch.
5.
While the cake cooks, put 4 tbsp Seville marmalade,1 tbsp cold water and a few sprigs of rosemary in a pan to make the marmalade glaze. Heat gently for 10 mins, then set aside to infuse.
6.
Remove the cake from the oven. Leave to cool. Pour over the marmalade glaze. Scatter over the almonds. Slice and serve with a good dollop of rich Greek yogurt.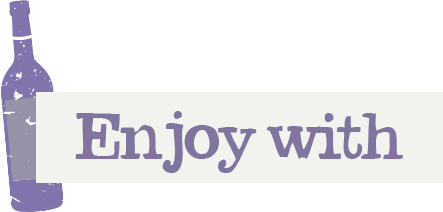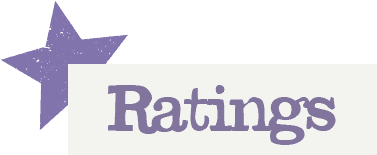 You'll need to log in to leave a rating & comment
Ayca
I enjoyed cooking, serving and eating it. Serves to all senses and many people.
Experimenter
Love this - it's restored my faith in cake! Didn't bother with the topping and don't feel it needs it. May try that next time. We had it on its own with tea - delicious!
justme
love the taste not too sweet but very zingy and using the whole of the fruit so all that goodness.......the rosemary adds a lovely flavour......nice texture.....slightly pudding like ...lovely with cream....even my husband who isn't a cake man had 2 pieces.
Izzy
Just made this and would like to see more clarity about the final step, step 6: do you pour over the ,marmalade glaze as soon as you have left the cake to cool, or once it's cool? I think this will affect the extent to which the glaze will sink into the cake and I am not sure what the recipe is aiming for, is it for the marmalade to sit on top or to sink in like it would with a lemon drizzle cake?
phobbs
This recipe popped up for Easter so I decided to give it a go, having never attempted a polenta cake before - I'm not really a cake sort of person - and because I really can't beat my mother's family favourite lemon drizzle so have given up trying. The recipe doesn't seem clear to me at all, so I had to ask advice, but that might just be because I'm not a regular baker. The fruit is boiled whole (not peeled) and does float to the top so difficult to 'cover', as such. 'Fold together', at the end of stage three, refers to folding the blended fruit/herb mixture into the other bowl of already folded ingredients. The mixture is very liquidy. I found it took a little longer to bake and wasn't entirely sure how to test as the usual skewer test might render it too dry, but it's delicious, particularly with the suggested dollop of creme fraiche. The polenta adds a lovely crunch and the rosemary gives it a savoury feel. Made the mistake of putting the drizzle on the whole cake though, meaning I