Mango & Lemongrass Frozen Daiquiri
1-2 people
Freezing your mango before whizzing it into your daiquiri makes for a creamy, slushy drink. If rum isn't your cup of tea, just leave it out and enjoy as a refreshing smooth-ish.
Ingredients
1 mango, cubed and frozen
½ stem of lemongrass, finely chopped
1 tbsp golden caster sugar
1-2 shots of white rum
A handful of ice cubes
Give another flavour combo a try. Just add these instead of lemon grass: Mint – a handful of chopped mint leaves. Chilli & Lime – The zest and a splash of lime juice with a couple of thin slices of red chilli.

Method
1.
Slice the fat cheeks off the mango. Halve and slice the flesh off the skin. Slice the smaller sides off the mango and cut off the skin. Chop the flesh into small chunks and pop in the freezer.
2.
When your mango is frozen, finely chop half a stem of lemon grass. Pop the lemon grass into a blender along with 1 tbsp sugar and 1 shot of white rum. Add the frozen mango cubes and a handful of ice cubes (if your blender can take it. If not, crush the ice first). Blitz till smooth.
3.
Pour into glasses and enjoy.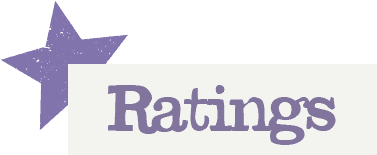 You'll need to log in to leave a rating & comment