Gingerbread
30- people
Gingerbread men, women, baubles and bells. 'Tis the season to make edible Christmas decorations.
Ingredients
For the biscuits:
375g plain flour
1 tsp baking powder
½ tsp salt
1 ½ tsp ground cloves
2 tsp ground cinnamon
3 tsp ground ginger
225g unsalted butter, softened
300g soft brown sugar
50g black treacle
1 egg, beaten

Method
1.
Preheat oven to 180°C/Gas 4. Sift the flour, baking powder, salt and spices into a mixing bowl. Mix.
2.
In a separate bowl, beat the butter and brown sugar with an electric hand mixer or wooden spoon and a strong arm, till light like whipped icing. Whip in the treacle and the egg.
3.
Fold the spiced flour mix through till evenly distributed. Use your hands and squeeze to make a soft dough. Wrap in cling film or dust the dough with flour and wrap in a clean tea towel. Refrigerate for 30 mins.
4.
On a floured surface, roll the dough out to the thickness of a pound coin. Cut out the biscuits, and place on a buttered baking tray.
5.
Cook for about 7-10 mins. If you're making tree decorations, poke a hole in each straight away. Cool on a rack before threading a ribbon through.
6.
Decorate with melted chocolate thinned with just a little hot water, and pumpkin seeds, or get creative and use whatever you have to hand.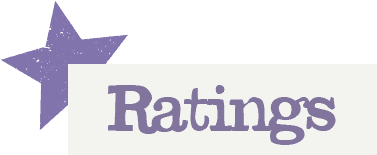 You'll need to log in to leave a rating & comment