Fig & Apple Flapjack Crumble
4-6 people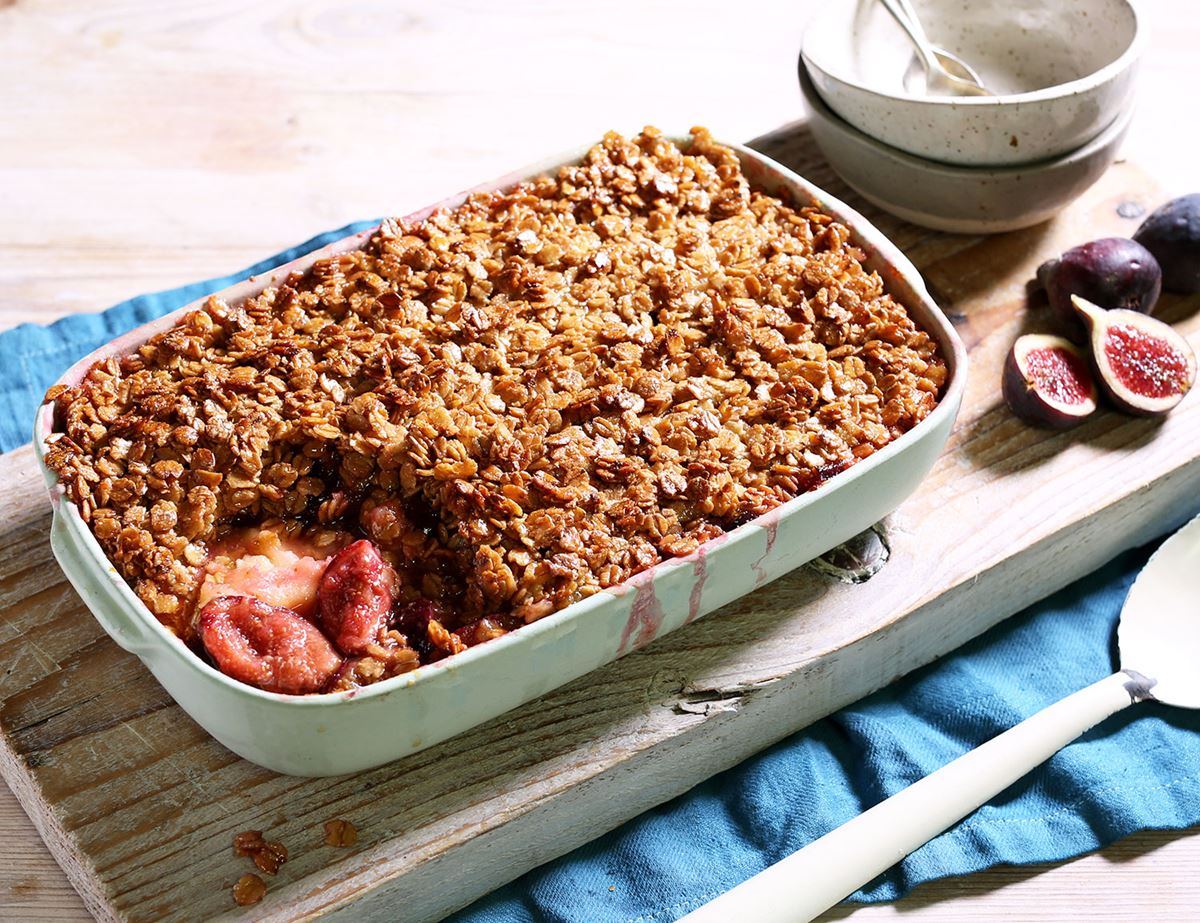 This autumnal apple and fig crumble combines the best of two baking classics rolled into one. It's a hearty crumble made with Bramley apples and velvety-rich figs but it's topped with a sticky flapjack mixture made with wheat flakes, golden syrup and butter. A cosy pud that's perfect served with vanilla custard.
Ingredients
4 Bramley cooking apples
360g figs
200g salted butter
200g golden syrup
200g YQ wheat flakes
Custard or vanilla ice cream, to serve
Prep: 10 mins | Cook: 35 mins

Method
1.
Warm your oven to 200°C/Fan 180°C/Gas 6. Peel and core the Bramley apples, then chop them into bite-size pieces. Trim the woody tops off the figs then quarter the figs.
2.
Melt 50g butter into a large pan over a medium heat. Slide in the apples and drizzle in 100g golden syrup. Stir to mix, then gently simmer for 12-15 mins till the apples have softened but are still holding their shape. Stir occasionally. Take the pan off the heat and stir in the chopped figs.
3.
Scoop the apple and fig mixture into a medium-sized pie dish and pop to one side. Give the pan used to cook the apples a quick rinse clean.
4.
Pop the clean pan back onto a medium heat and add 150g butter and 100g golden syrup. Melt together for 2-3 mins, stirring, til smooth and combined. Add 200g wheat flakes and fold everything together till the flakes are well coated. Spoon the flapjack mixture over the top of the apples and figs in the dish and gently flatten with a wooden spoon to form an even layer.
5.
Slide the crumble into the hot oven and bake for 20 mins, till golden and bubbling. Serve warm with custard or ice cream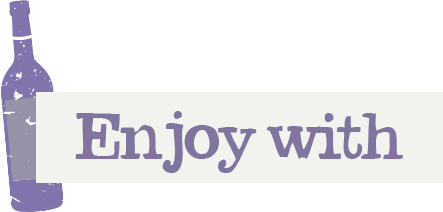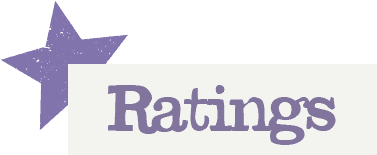 You'll need to log in to leave a rating & comment