Easy Peasy Yogurt Cheesey
4-6 people
Ever fancied making your own cheese? This soft, fresh Arabic cheese takes just 5 mins to make, no special equipment, and it's ready in just a few hours.
Ingredients
500ml pot of natural yogurt
1/2 tsp sea salt
A clean tea towel
A sieve
A bowl to rest the sieve over
Some Abel & Cole box string
Prep: 4 hrs-2 days This cheese is gorgeous laid on a cutting board with some nice bread and lots of veggies from your box. It's also super in a sandwich (see our The Earl's Sandwich recipe). Or, drizzle honey over the top and serve it for breakfast.

Method
1.
Swirl a good pinch of salt into the pot of yogurt. Line the sieve with the tea towel. Pour the salted yogurt in the centre of the cloth.
2.
Bring the sides of the tea towel together, pulling it up like a draw string handbag cradling the cheese. Tie it with box string. Rest it in the sieve, placed over the bowl.
3.
Pop it into the fridge for at least 4 hours. What happens now is the salt helps draw the liquid out of the yogurt. It drips into the bowl and you're left with a beautiful soft, cream-cheese style cheese that has a lovely shape thanks to your tea towel parcel.
4.
The longer you leave the cheese, the firmer it will be. You could leave it to for up to two days. When you're ready to eat it, untie the string, cradle the bottom of the cheese with your hand, pull the tea towel away from the top of it and carefully invert it onto a cutting board. That's it. Stunningly simple, delicious and versatile.
5.
STORAGE: if you don't eat all of it in one go, wrap in greaseproof paper, a fresh tea towel or just spoon into a pot. It will keep for 2-3 days.

(36p per 100g)

BOOM Awards 2021 - Finalist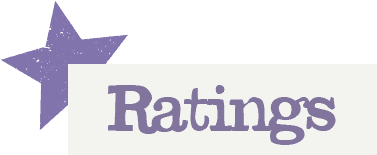 You'll need to log in to leave a rating & comment