Coconut & Dark Chocolate Macaroons
18-20 people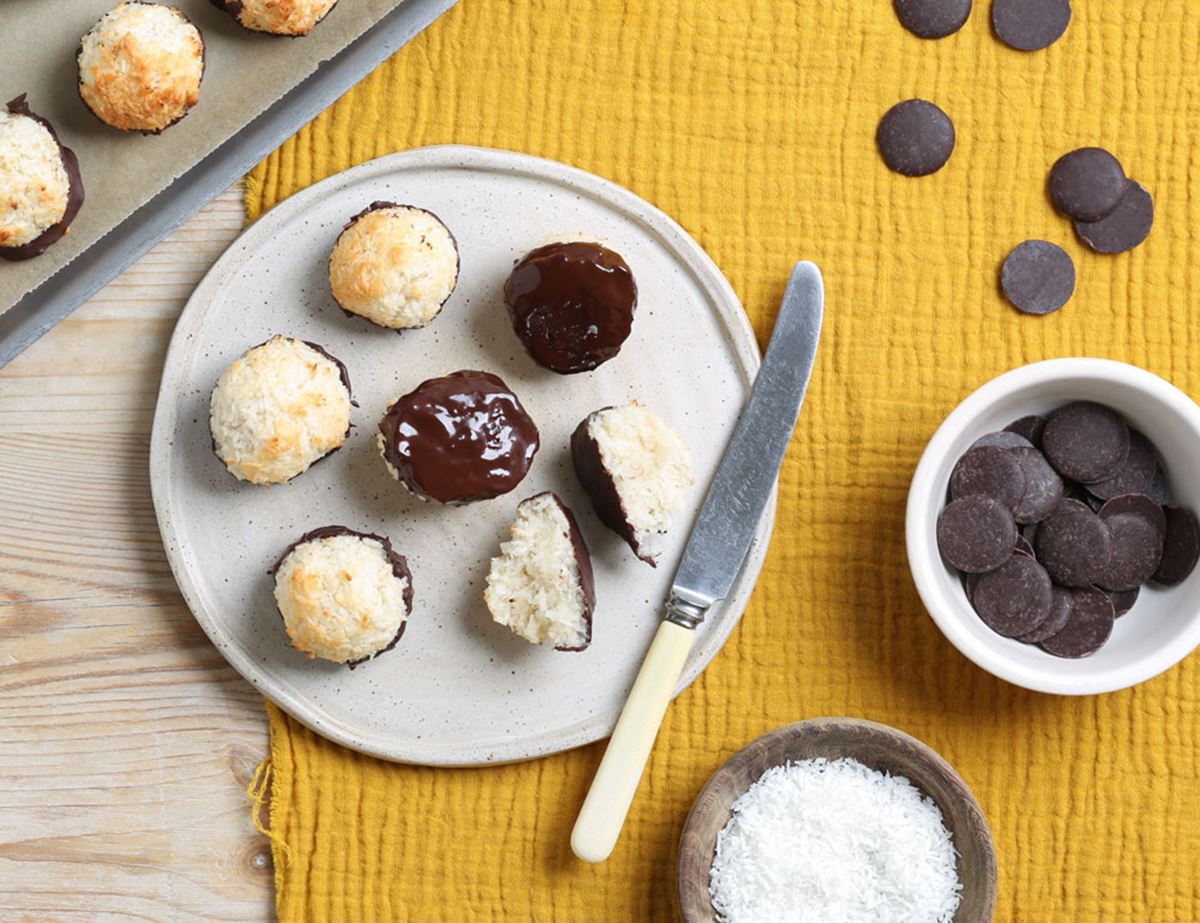 Soft and chewy on the inside and crisp and golden on the outside, these coconutty macaroons are often eaten during Passover as a sweet treat to end a meal. They're quick and easy to make, and use just a handful of ingredients, so they're also perfect for making with little ones.
Ingredients
2 sheets of baking paper
3 egg whites
125g caster sugar
1 tsp vanilla extract
220g desiccated coconut
100g dark chocolate
Prep: 30 mins | Cook: 10–12 mins

Method
1.
Preheat your oven to 180°C/Fan 160°C/Gas 5. Line a baking tray with a sheet of baking paper.
2.
Separate the eggs, collecting the whites in a large mixing bowl (keep the yolks to use in another recipe. They will keep, covered, in the fridge for 3 days). Pour the sugar into the eggs and whisk together till thick and frothy. Add the vanilla extract and desiccated coconut. Fold together, till well combined, then pop the bowl to one side to rest for 10 mins.
3.
Use your hands to roll the coconut mixture into golf ball-sized rounds and arrange them on the lined tray, till all of the mixture has been used up. Slide the tray into the oven and bake for 10–12 mins, till the macaroons are lightly golden on top. Remove from the oven and allow to cool.
4.
When the macaroons are cool, place the dark chocolate into a heatproof bowl. Quarter-fill a small pan with water and bring to the boil. When the water is boiling, remove the pan from the heat. Place the bowl on top of the pan, making sure that the bottom of the bowl doesn't touch the water. Gently melt the chocolate, stirring occasionally, then remove the bowl from the pan.
5.
Line a plate with another sheet of baking paper. Dip the base of each macaroon into the melted chocolate, till evenly covered, then transfer to the lined plate, chocolate side up. Pop the macaroons in the fridge to set for 30 mins before serving. The macaroons will keep in an airtight tub for 7 days.
6.
No Waste, More Taste
You can use up your egg yolks by turning them into custard, ice cream, mayonaise or carbonara sauce. You can also add an egg yolk to pastry to enrich it, or beat an egg yolk with water to make a glaze for pie crusts – the egg glaze will keep for 3-4 days in the fridge in a sealed tub.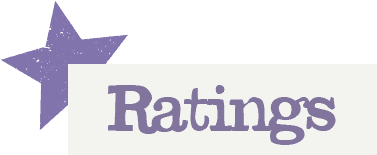 You'll need to log in to leave a rating & comment