Banana Bounty Bars
Keep these breakfast bars in your fridge and they're the perfect bite for your morning dash. Loaded with energising bananas, dates and oats they're just what you need to make it Monday to Friday.
Ingredients
100g coconut oil
2 ripe bananas
8 pitted Medjool dates
1 tsp vanilla
1½ tsp ground cinnamon
4 cardamom pods, seeds only
A pinch of sea salt
100g Brazil nuts
100g oats
50g sunflower and/or pumpkin seeds
4 tbsp dessicated coconut
Makes 12-15, Prep: 15 mins | Cook: 2 mins (optional)

Method
1.
Blend or mash the coconut oil, peeled bananas, pitted dates, vanilla, cinnamon, cardamom seeds (ground from the pods) and a pinch of sea salt together to form a rough paste.
2.
Chop your Brazil nuts into fairly small pieces. Add them and the oats to the mix. Don't stir through just yet.
3.
Set a frying pan over a medium heat. Add your seeds and coconut. Cook for 1-2 mins, or till lightly toasted. Add half of them to the mix.
4.
Fold everything together. Line a baking dish (that has a base roughly the size of an A4 sheet of paper) with baking paper. Press the mix into the lined dish, in an even layer. Sprinkle the remaining toasted seeds and coconut over the top. Smooth over.
5.
Pop in the freezer to set for 45 mins or in the fridge overnight before cutting into 12-15 squares.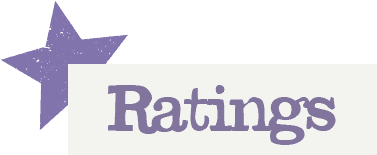 You'll need to log in to leave a rating & comment
DW
Very nice healthy alternative that my toddler loved. I will definitely make them again!
Mazanerley
These are lovely! The most tricky bit is blitzing the hazlenuts with the coconut oil - thought it would break my nutribullet and the coconut oil kept sticking. But they are really tasty, you can identify all the flavours and mine lasted for a week in the fridge. Great alternative to sugary treats and for someone that doesn't like dates a bit of a revelation!
Spiral
Disappointing. Too fatty, and if not eaten straight from the fridge the coconut oil softens and makes an unpleasantly greasy texture.