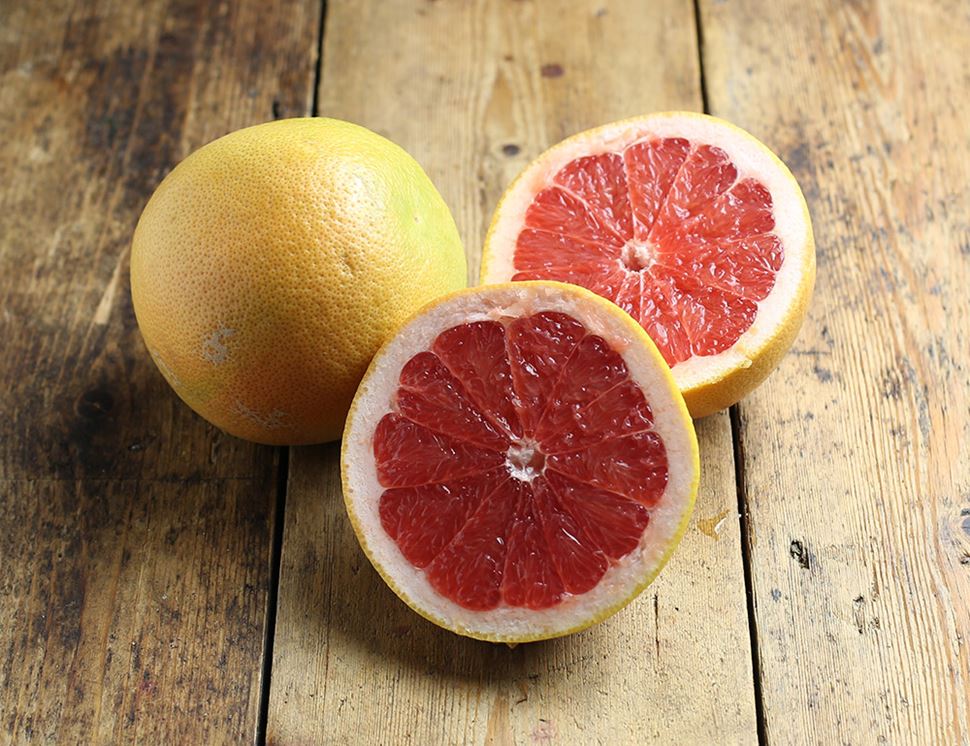 Grapefruit, Organic (2 pieces)
A notoriously bitter fruit that makes for a healthy breakfast, especially if you can avoid toning down the bitterness with a sprinkling of sugar!

Country of Origin - Spain
Class - Minimum Class 2
Our organic grapefruit come from three families who farm together near Alicante. They are citrus experts, growing the best varieties organically for true Mediterranean flavour.
Abel & Cole handles celery, celeriac and nuts on site. Due to our packing process and re-use of boxes there is a risk of cross-contamination from these, and all other allergens.
If you want to use the zest you can simply give the grapefruit a quick rinse as our grapefruit are unwaxed. Grapefruits are traditionally eaten for breakfast; the sharp taste may help you wake up! The sourness can be dulled if you sprinkle a small amount of sugar over them. Keep in a cool place in your kitchen or larder until they are at the ripeness you prefer. Less ripe fruit contains more pectin. Grapefruits may start to lose their vitamin C the longer they are stored.
You might also like to try...