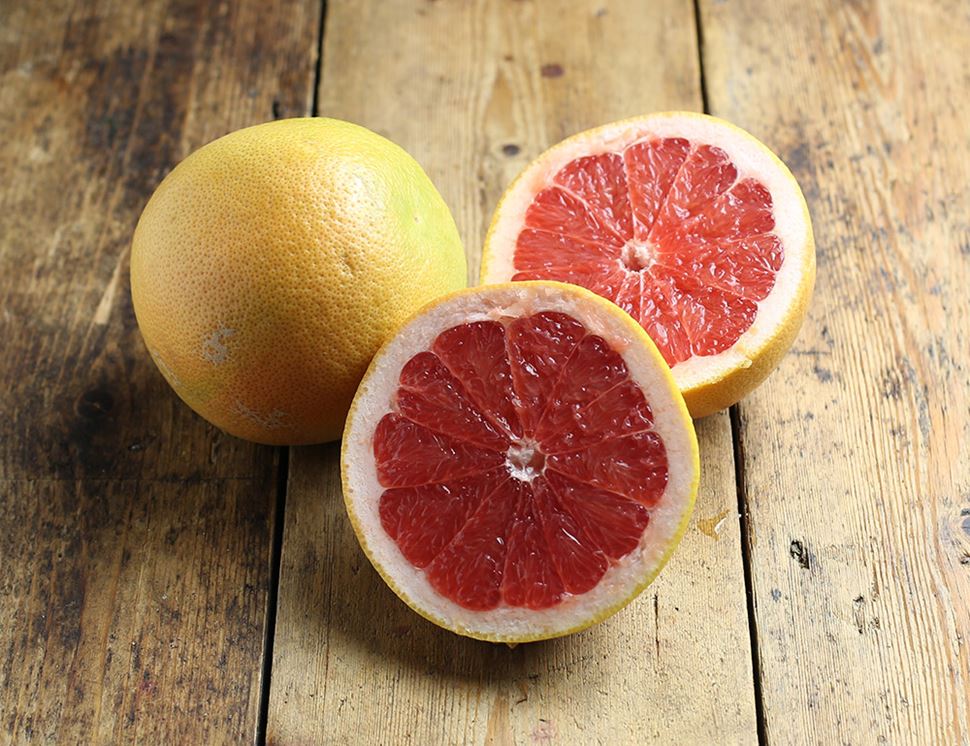 A notoriously bitter fruit that makes for a healthy breakfast, especially if you can avoid toning down the bitterness with a sprinkling of sugar!

Country of Origin - South Africa
Class - Minimum Class 2
Since 2011 these grapefruit have been grown organically in the groves of Perales & Ferrer, in Murcia, where the trees hang heavy with these citrusy taste sensations. It couldn't be any more of an idyllic spot for them. When they're not soaking up the Spanish sun, they're enjoying a balmy breeze and hanging out (quite literally), right up until they're plucked from the branches.
Abel & Cole handles celery, celeriac and nuts on site. Due to our packing process and re-use of boxes there is a risk of cross-contamination from these, and all other allergens.
If you want to use the zest you can simply give the grapefruit a quick rinse as our grapefruit are unwaxed. Grapefruits are traditionally eaten for breakfast; the sharp taste may help you wake up! The sourness can be dulled if you sprinkle a small amount of sugar over them. Keep in a cool place in your kitchen or larder until they are at the ripeness you prefer. Less ripe fruit contains more pectin. Grapefruits may start to lose their vitamin C the longer they are stored.
Turn it into one of these
You might also like to try...