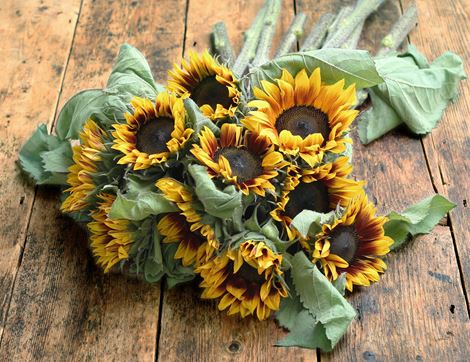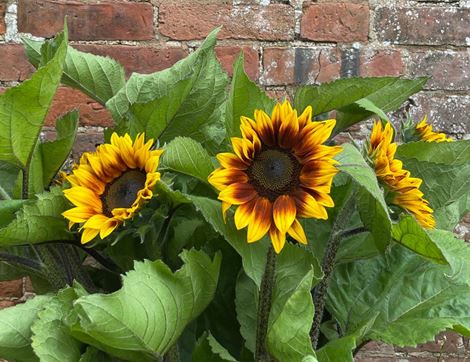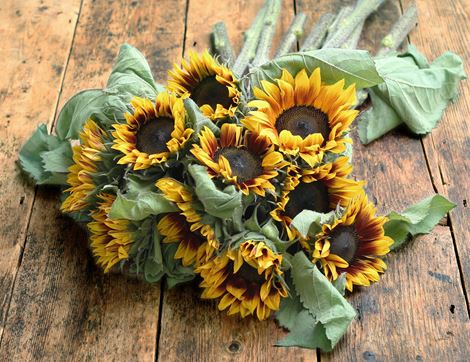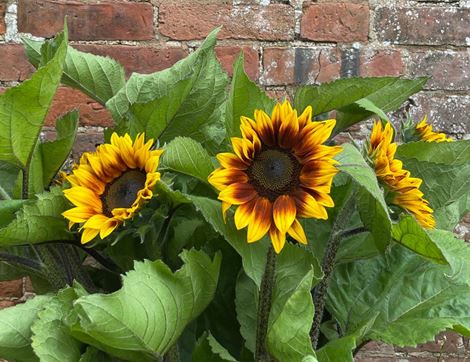 British Sunflowers, Organic
Bring a vibrant burst of sunshine to your table arrangements with a bunch of organic British Sunflowers. Ben Andrews, our talented grower of luscious greens, decided to turn his hand to growing something a little sunnier this summer. His fertile, organic fields are now filled with several varieties of glorious British Sunflowers, ready to add a bright splash of colour to your home. Ben's varieties will change throughout the summer, so every bunch of ten stems will be its own unique surprise.
Sunflower varieties include: Ronnie, Helios Flame, Jerusalem Gold, Giant Yellow, Goldie Double and Zoar.


Broadward Hall Farm is famous for its organic cabbages and kale, but their sea of green has a burst of yellow thanks to a crop of sunflowers now growing there. With the winter crops harvested, Colin and Ben Andrews have turned their hands to growing something a little sunnier, introducing a variety of organic sunflowers to their fertile fields.
To keep your beautiful sunflowers looking their best, please re-cut the stems on an angle and place in clean water, away from direct sunlight. Keep the water fresh and the vase clean and remove blooms as they fade.
You might also like to try...