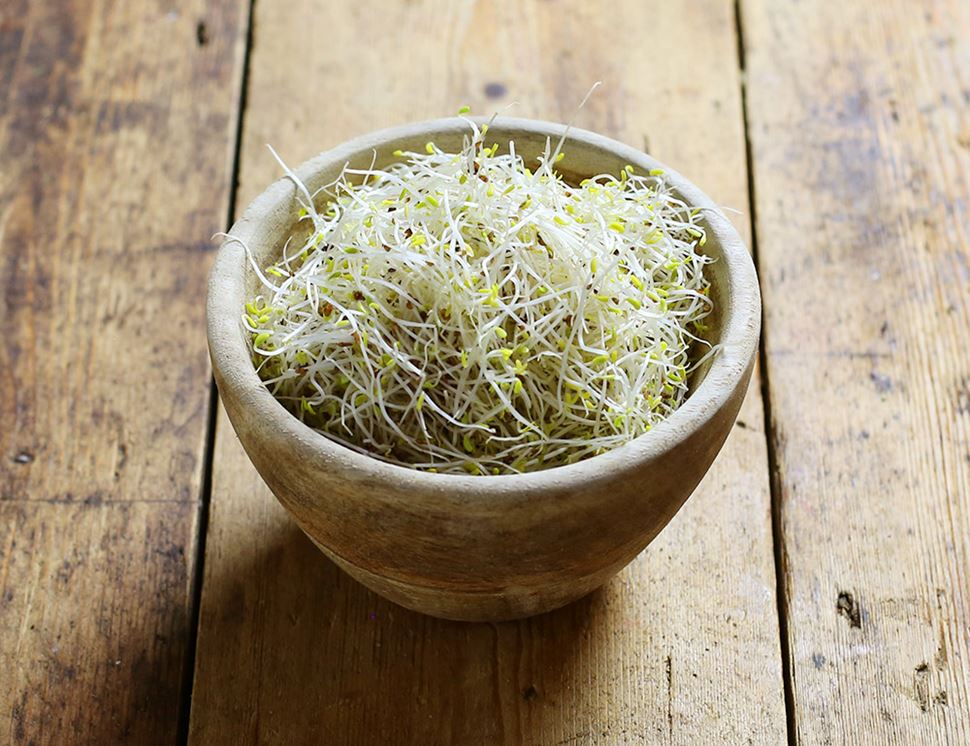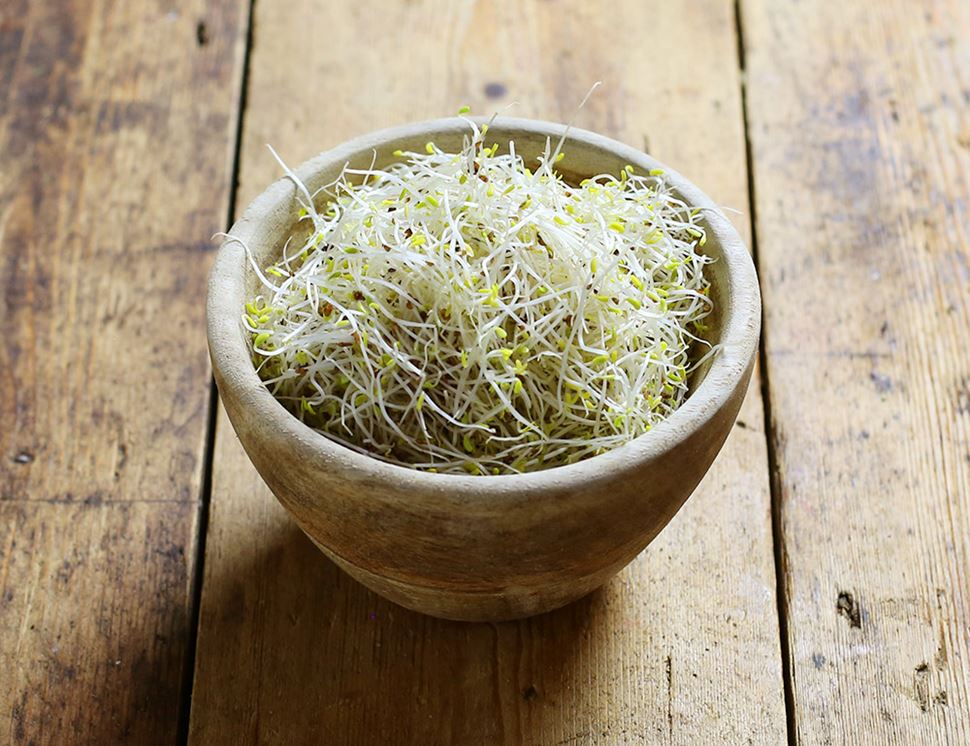 Sprouts, Alfalfa, Organic (100g)
Alfalfa is a bean sprout, and looks a bit like cress. It's great for adding a crunch to salads and sandwiches. They're best eaten as soon as possible (the fresher, the crunchier, the better).

Country of Origin - UK
Class - Minimum Class 2
Brett and Kelda Kellett are sprout fanatics, and have been growing these little beauties down in Totnes, Devon, since 1996. They started out growing alfalfa and mung beans in their tiny kitchen, the reason being that they wanted to grow the best food for their two children. Now their kitchen has expanded somewhat, as has their family -they now have seven children.
Abel & Cole handles celery, celeriac and nuts on site. Due to our packing process and re-use of boxes there is a risk of cross-contamination from these, and all other allergens.
Alfalfa sprouts need very little preparation. Simply wash the sprouts and then eat them raw, in casseroles or stews, or sautéed with vegetables! Brett Kellet, who grows our sprouts, likes them best when mixed with a little mayonnaise and a dash of curry powder. Before eating: · Rinse raw bean sprouts thoroughly. · Avoid sprouts that have turned brown or have a strange odour. · Use the bean sprouts by the 'use by' dates. · Keep them refrigerated. People with weakened immune systems, as well as the very old and the very young, should not eat raw sprouts.
You might also like to try...