A Lover's Guide to Sharon Fruit
2-4 people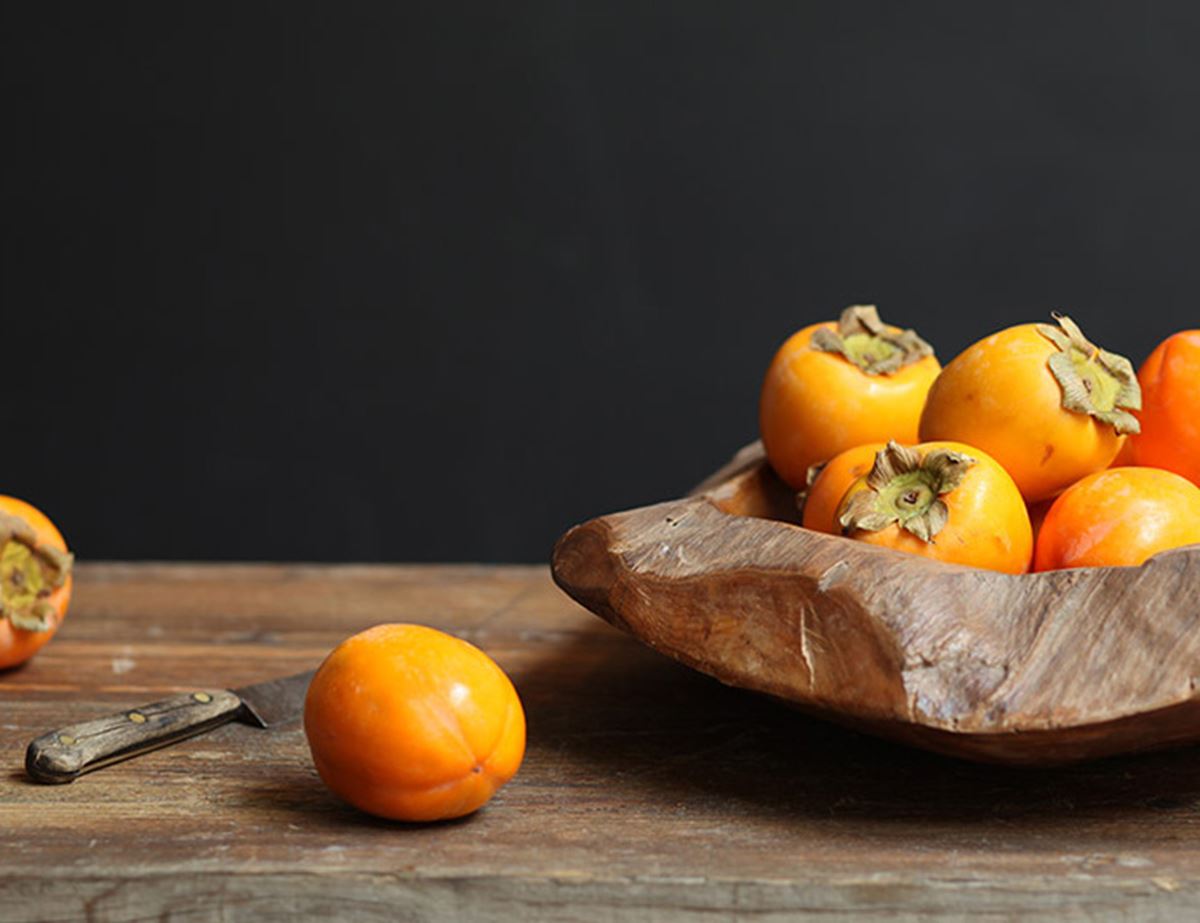 Sharon fruit (also known as persimmon, kaki or diospyros) looks like an orange tomato and tastes like a cross between a mango and a pumpkin. It can be eaten like a plum and makes a delicious snack eaten whole straight from the fruit bowl. We love it just as it is, but it also gets along gorgeously with other flavours and ingredients that offset or compliment its natural beauty.
Sharon fruit, how do we love thee? Let us count the ways...
Sharon fruit loves Cinnamon, honey, goat's cheese, balsamic vinegar, vanilla, yogurt, fresh coriander, chilli, tomatoes, halloumi, watercress, rice pudding, almonds, chocolate cake.

Method
1.
Honey Roasted Sharons:
If the fruit is firm, roasting is a great option. Halve it horizontally or cut it into slices. Drizzle over a little honey or agave syrup and roast till golden. Delicious served warm with a rich dollop of cream.
2.
Sharon Fruit Whippy:
If the fruit is soft and squidgy, pop it in a processor and whizz it into a delicious nectarine-like purée. Serve swirled through vanilla yogurt or dolloped into a warm bowl of porridge with a drizzle of honey.
3.
Swoonsome Sharon Salad:
Slice the fruit horizontally, toss with leaves and a sweet-tangy honey and balsamic dressing. Crumble over some goat's cheese then finish with toasted almonds and fresh herbs.
4.
Sharon Salsa Cha-Cha:
Sharon fruit makes a fresh, delicious salsa that's perfect with grilled fish. Dice the fruit and toss it with lime juice, a splash of cider vinegar, some chopped coriander and mint, a pinch of chilli powder or chopped fresh red chilli, and a pinch of sugar.
You'll need to log in to leave a rating & comment