Roast Apple Sauce
6-8 people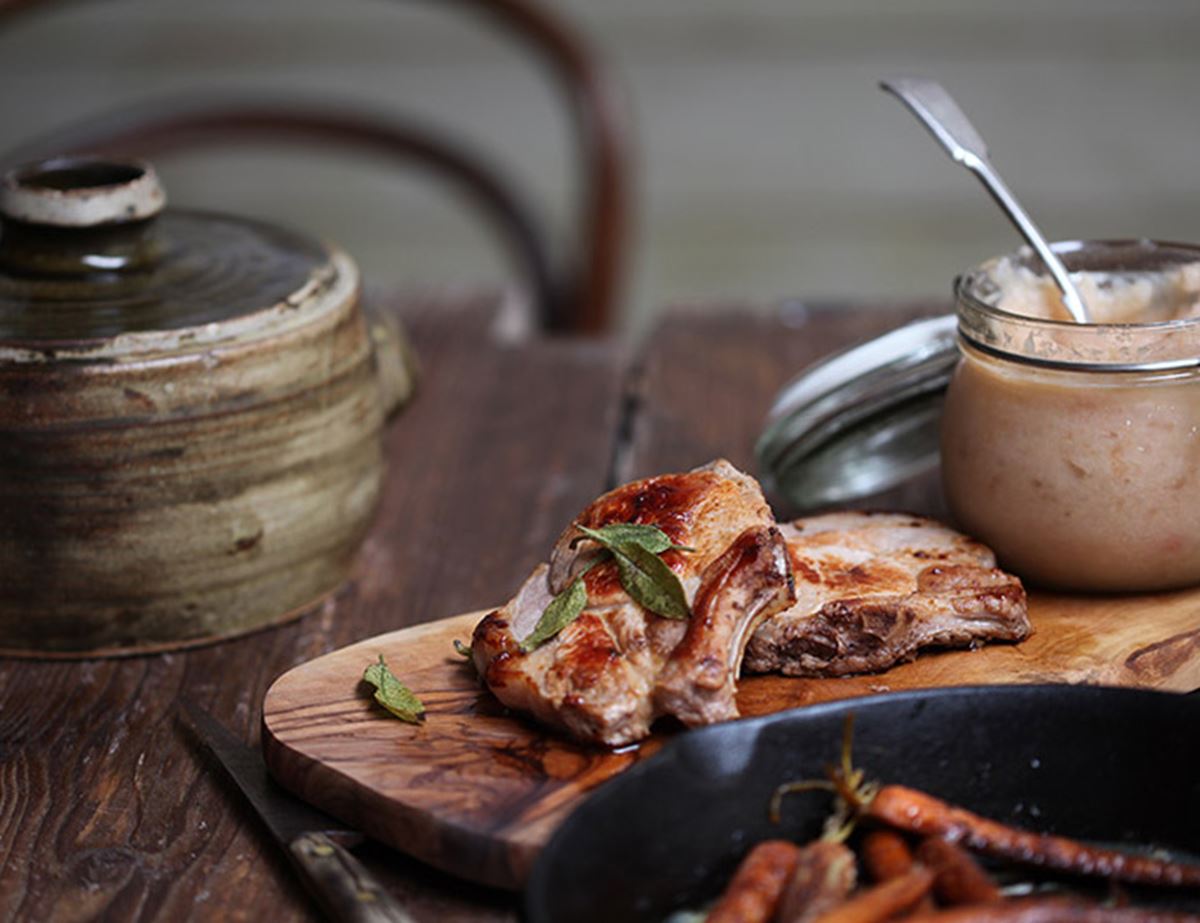 A recipe with one ingredient? Make that ingredient organic autumn apples, and you're on to a winner. Stunning with pork chops, porridge or served warm with vanilla ice cream.

Method
1.
Preheat the oven to 200°C/ Gas 6.
2.
Cut a 1 cm-deep circle around the circumference of each apple. Roast till tender, 45 mins–1 hr.
3.
Scoop the saucy flesh from the skins into your warm, sterilised jar(s). Fill to the top of the jar, leaving just the little gap by the lid to allow for expansion when preserving. Secure with the band-fitted lid.
4.
To preserve, use a steamer basket as a water bath. Fill about ¾ full. Bring to the boil. Add your jar(s) of sauce. Make sure each has space around it. Cook at a rolling boil for 20 mins. Turn the heat off.
5.
After 10 mins cooling in the water, carefully remove from pan using tongs. Set on a tea towel and cool for 1 hour.
6.
Check that seals are secure: if your jar has a safety seal it should be depressed in the centre. If you have clip jars, unclip: if you can lift the lid without it coming off, it's sealed. Refasten clip.
7.
Leave jars untouched for 12 hours to ensure seals aren't disturbed.
You'll need to log in to leave a rating & comment