Ricotta Cheesecake Pots with Blood Orange Compote
2 people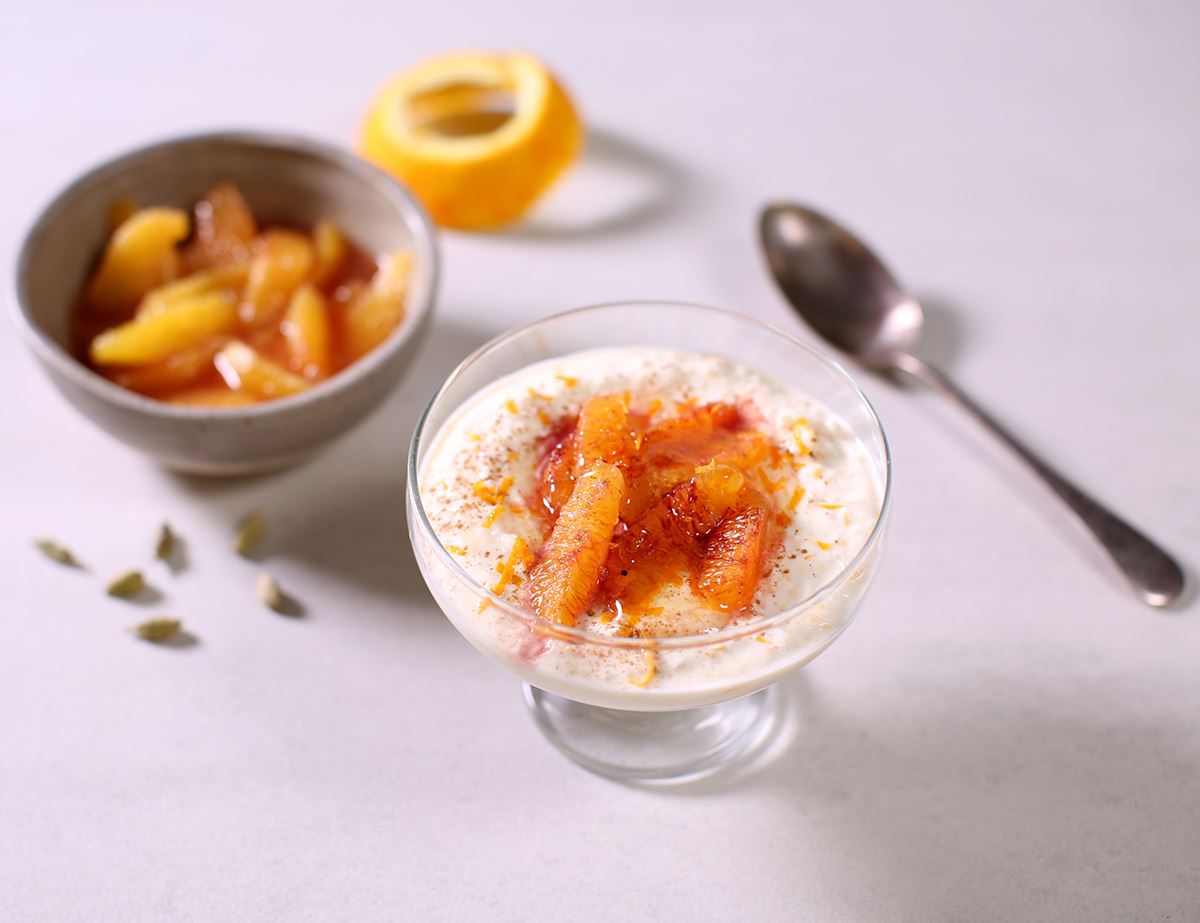 Whip up a couple of rich, creamy, zestily zingy individual cheesecake pots, topped with gently spiced segments of fresh, seasonal blood orange and a sweet slick of honey. They're as quick and easy as they are indulgent and refreshing – and with this spin, there's no squabbling over the last slice.
Ingredients
3 blood oranges
3 green cardamom pods
½ tsp ground cinnamon
4 tsp honey
100g Greek style yogurt
150g ricotta
Prep: 15-20 mins | Cook: 15-20 mins

Method
1.
Finely grate the zest from 1 blood orange into a mixing bowl, reserving a pinch of the zest for garnishing. Set the bowl aside.
2.
Use a small, sharp knife to slice the skin and white pith off all the blood oranges. Holding 1 orange over a clean bowl, slice the segments out of their papery membranes. Squeeze the membranes over the bowl to wring out any remaining juice. If there is any orange flesh still attached to the skins, squeeze that over the bowl too. Repeat with the other 2 blood oranges.
3.
Use the back of your knife to crack open the cardamom pods. Shake the tiny black seeds out into a pestle and mortar. Finely crush the seeds and scrape them into the bowl with the orange segments. If you don't have a pestle and mortar, you can crush the seeds in a sturdy bowl with the end of a rolling pin or the bottom of a jam jar – or add the seeds to the orange segments whole. Add ½ tsp ground cinnamon and 2 tsp honey to the bowl. Stir gently to mix, then set aside.
4.
Add the yogurt and ricotta to the bowl of orange zest. Drizzle in 2 tsp honey and mix together.
5.
Dollop the zesty ricotta mixture into a couple of glasses, and top with the blood orange segments and a little juice. Scatter over the reserved orange zest and dust with a pinch of cinnamon, drizzling with a little extra honey, if you like, to finish. Serve straight away.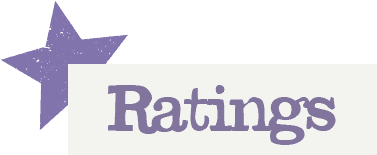 You'll need to log in to leave a rating & comment