Rhubarb Crumble Squares
9 people
Delicately sweet and tangy rhubarb is a perfect match for the buttery shortbread base and nutty streusel topping.
Ingredients
8 stalks of rhubarb, sliced into 2cm hunks
3-4 tbsp caster sugar (for the rhubarb)
1/2 vanilla pod (optional)
250g plain white flour
125g caster sugar
125g butter
a pinch of sea salt
2cm chunk of fresh ginger, peeled and grated
A large handful of almonds, roughly chopped

Method
1.
Preheat the oven to 190°C.
2.
Warm a saucepan. Mix the rhubarb, sugar and vanilla. Pop into the warm saucepan - warming it first means the sugar melts quicker. After a few seconds, sprinkle in 2-3 tbsp of water. Stir.
3.
Let it simmer until it becomes a soft compote with soft chunks of rhubarb going through it. Add more water as it cooks, if needed. Taste and add more sugar, too, if need be. Set rhubarb aside to cool.
4.
Add the flour, ginger, sugar, salt and butter to your food processor and pulse until the mixture resembles breadcrumbs.
5.
Transfer half of the mix to the bowl. Fold in the almonds. This is the crumble topping.
6.
Whizz the rest of the mixture left in the food processor until it forms a ball. Add a tablespoon or so of water, if needed, to help bring it together. You don't want it wet but it should come together nicely, like a shortbread dough. Tip into the cake tin (line it with parchment paper first if it doesn't have a removable base). Using the palm of your hand, press the pastry-like dough into the base.
7.
Bake the bottom shortbread layer for 15 mins, until golden. Let it cool a little. Then spread the rhubarb compote over it. Scatter the crumble topping evenly over it. Return to the oven and bake for about 25 mins, until crispy and golden.
8.
Cool completely before cutting into it (this is the hard bit: waiting!).
9.
Absolutely gorgeous served with a dollop of crème fraîche (in the garden... on a sunny afternoon!).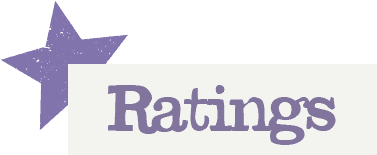 You'll need to log in to leave a rating & comment
This rhubarb crumble is heavenly delicious!!
Curryflower
This took me back many years to my childhood: the balance of sweetness to Rhubarb works perfectly, not too cloying. Nice and filling, too. And A&C's rhubarb 9which just happened to be in our box that week) was fabulous. What's not to like?