French Lavender Sablé Biscuits
2-24 people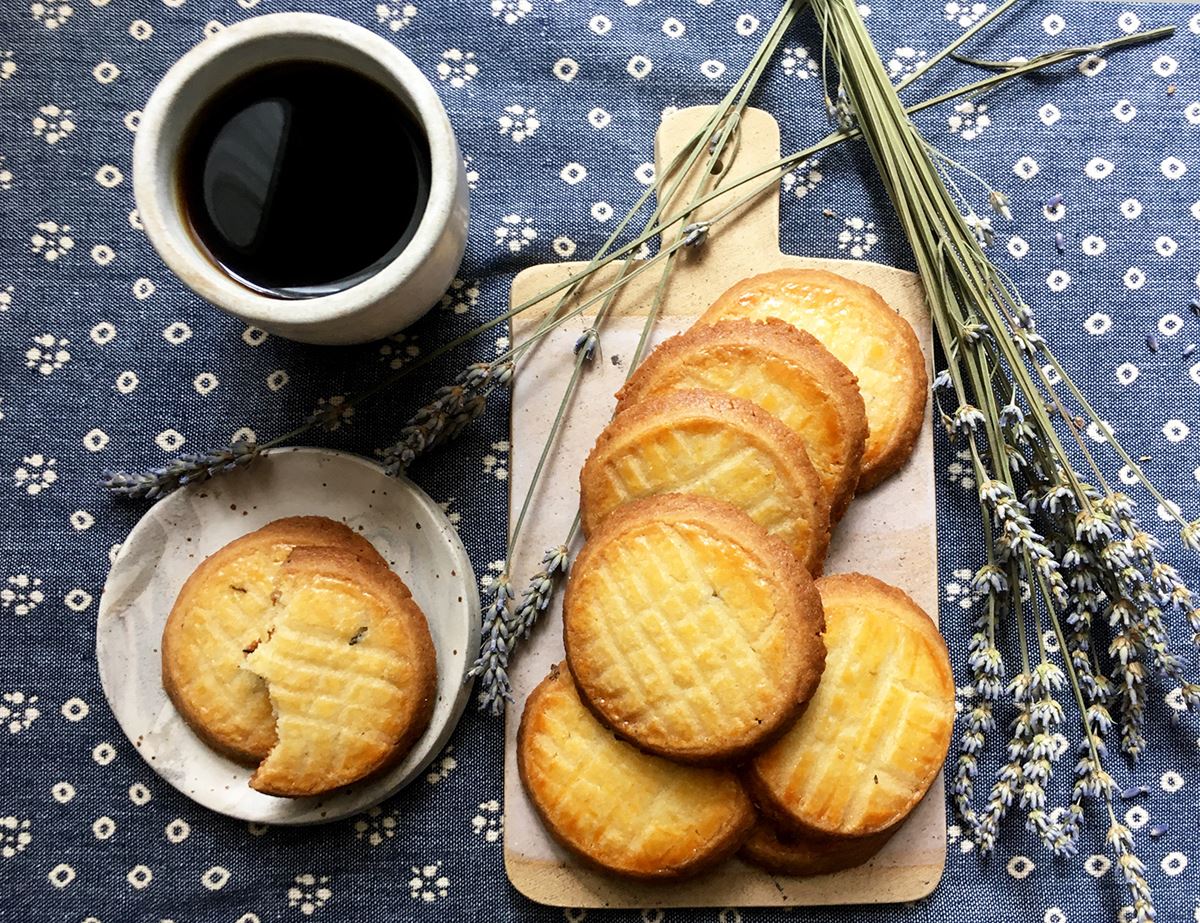 Sablés are French shortbread biscuits, originally made in Normandy. Their name means 'sandy', which describes both the crumbly texture of the dough as it comes together, and the delicate, buttery crumb of the baked biscuits. They're just the right amount of sweet, and we've given these rustic rounds a hint of lavender to add a taste of the French countryside.
Ingredients
230g butter, room temperature
½ tsp sea salt
75g caster sugar, plus extra for dusting
50g icing sugar
2 large egg yolks
2 tsp vanilla extract
260g plain flour
1 tsp culinary lavender
1 tsp cold water
Prep: 15 mins + chilling | Cook: 15-35 mins Makes approximately 30 biscuits

Method
1.
In a large bowl, use a hand-mixer to beat the butter on a low speed for 1 min till smooth and creamy (but don't mix so much that it becomes fluffy).
2.
Add the salt and both sugars and mix on slow again for 1 min till smooth, scraping down the sides with a silicone spatula from time to time.
3.
Add 1 egg yolk and the vanilla extract and mix for another 1 min.
4.
Keeping the speed low, gradually add the flour and the lavender. Be careful not to overmix, the dough should just come together and be soft.
5.
Tip the dough out onto your work surface. Kneed it togehter briefly, divide it in half and pat it into 2 rounds. Wrap the rounds in food wrap and pop them in the fridge to chill for at least 3 hrs.
6.
Preheat your oven to 180°C/Fan 160°C/Gas 4. Line 2 baking trays with greaseproof paper. Whisk the remaining egg yolk with 1 tsp cold water to make a wash.
7.
Roll each dough round out till it's about 1cm thick. Use a roughly 48cm cookie cutter (or the top of a wine flute, bien sûr) to cut out rounds from the dough. Arrange them on the lined trays about 2cm apart. Lightly brush the top of each biscuit with the egg wash (you can smooth a little on with the tips of your clean fingers if you don't have a pastry brush handy), use the tines of a fork to sore a crisscross pattern in the top of each and sprinkle over a small pinch of caster sugar.
8.
Slide the sablés into the oven and bake for 16-18 mins, swapping the trays round halfway through so they bake evenly, till golden on top, darkened and crisp at the edges, and golden brown on the bottom. They'll still be a little soft, and will crisp up as they cool.
9.
Let the sablés cool and set up on the baking trays for a couple of mins, then carefully lift them off onto a wire rack to cool completely. While it'll be hard not to eat them while still warm (they'll be buttery and crumbly and beautiful), sablés should be eaten completely cool to make sure they've achieved their traditional texture.
10.
Quelle dough-mage!
Any leftover dough can be wrapped in food wrap and stored in the fridge for a few days, or frozen. If freezing, deforst in the fridge for a few hrs before rolling out and cutting the biscuits.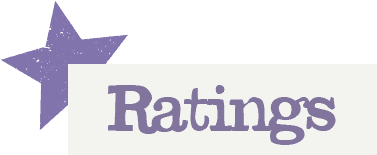 You'll need to log in to leave a rating & comment