Blood Orange, Saffron & Pistachio Meringues
8-12 people
Chewy pistachio meringues, lashings of cream and a golden, saffron-infused blood orange curd - this winter riff on Eton mess is pure indulgence
Ingredients
For the blood orange & saffron curd:
Large pinch of saffron threads
1 tbsp boiling water
250ml blood orange juice (approximately 5 oranges)
200g caster sugar
200g unsalted butter
8 egg yolks
For the meringues:
550g caster sugar
8 egg whites
200g shelled, unsalted pistachios
To serve:
250ml double cream
3 tbsp blood orange & saffron curd
Shelled, unsalted pistachios
Curd makes approximately 600ml

Method
1.
To make the curd, pace a pinch of saffron threads in a small bowl. Cover with 1 tbsp boiling water and leave to infuse for 5-10 mins.
2.
Place the remaining curd ingredients in a heatproof glass bowl. Add the saffron threads and their soaking water. Whisk together.
3.
Put the bowl over a pan of simmering water (take care not to let the bottom of the bowl touch the water). Place on a gentle heat and whisk till the butter has melted and the curd is thick enough to coat the whisk. This could take 20-30 mins. If the eggs start to scramble, take the bowl off the heat straight away - it has got too hot. Keep whisking and it should cool down and come together.
4.
Pour the thickened curd into a couple of sterilised jars. Leave to cool then store in the fridge for up to 2 months.
5.
For the meringues, heat your oven to 200°C/Fan 180°C /Gas 6. Spread the sugar onto a baking tray lined with baking paper. Slide it into the oven for 7-9 mins till the sugar is beginning to darken at the edges.
6.
Pour the egg whites into a freestanding mixer. Just before you take the sugar out of the oven, switch it on and begin mixing.
7.
Carefully lift the paper from the tray and pour the hot sugar into the whisking egg whites. Continue to beat till the meringue is smooth and glossy and the mix has cooled. This should take about 10 mins. Lower the oven temperature to 110°C/Fan 90°C/Gas ¼.
8.
Roughly chop the pistachios. Add half to the meringue mix and fold through.
9.
Line a couple of baking trays with baking paper. Spoon tablespoonfuls of the meringue onto the trays. Use a piping bag if you prefer. You should make about 20 meringues.
10.
Scatter over the remaining pistachios. Slide into the oven for 1 hr 30 mins. The meringues should be crisp on the outside but soft and chewy in the middle.
11.
When you're ready to serve, whip the double cream till thick. Ripple 3 tbsp of the blood orange curd through the cream.
12.
Serve the meringues topped with whipped cream, a good dollop of curd and a sprinkling of chopped pistachios.
13.
Store any remaining curd in the fridge to spread thickly on toast or to sandwich between cakes.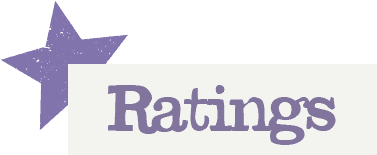 You'll need to log in to leave a rating & comment